Shahid Kapoor's darling wife Mira Rajput has taken her first step in the world of acting. The star wife, who is a mother of 2-year-old Misha Kapoor and is set to welcome her 2nd baby very soon, shot for an anti-ageing cream, a few weeks back. And now, Mira took to social media to share her debut ad. She captioned the ad as, "Being a mother doesn't mean you stop being yourself right? I took the #Olay #SkinTransformation #28Daychallenge Here's my #Reborn story.. what's yours?"
Check out the ad:
In the ad, Mira talks about how a woman loses herself after motherhood along with the post-pregnancy glow. She later introduces the product and explains her transformation after Misha's birth.
Soon after Mira posted the ad, her hubby, Shahid Kapoor commented, "Who's this stunner". After a while, like any other celeb she was at the receiving end like. Netizen didn't take much to troll her for various reasons. Few claimed she is too young to use an anti-ageing cream and others said she should have not copied Kareena Kapoor.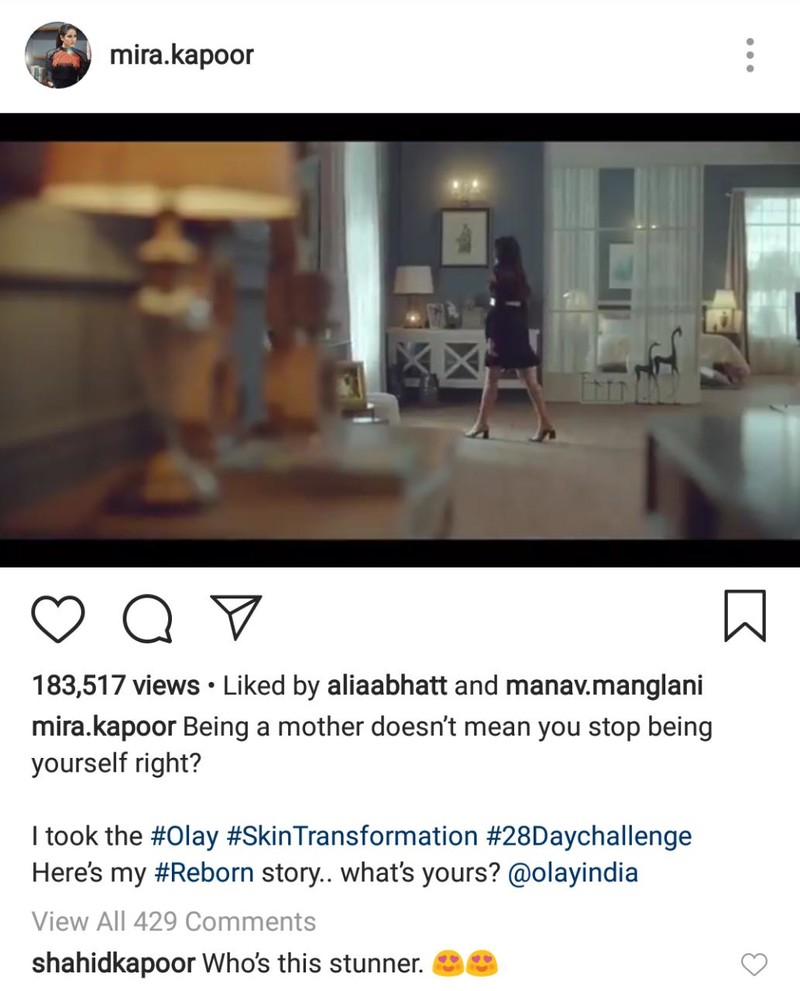 While one user said, "being a mother doesn't mean you stop being yourself... true.... even if it's being a hypocrite... judging others and then ending up doing the same...!!!!" Another said, "I really didn't know she can cross the limit to go so low hahahaha LOL she just wants to be in lime light. Yes be yourself like you just said don't copy others."
Check out other trolls: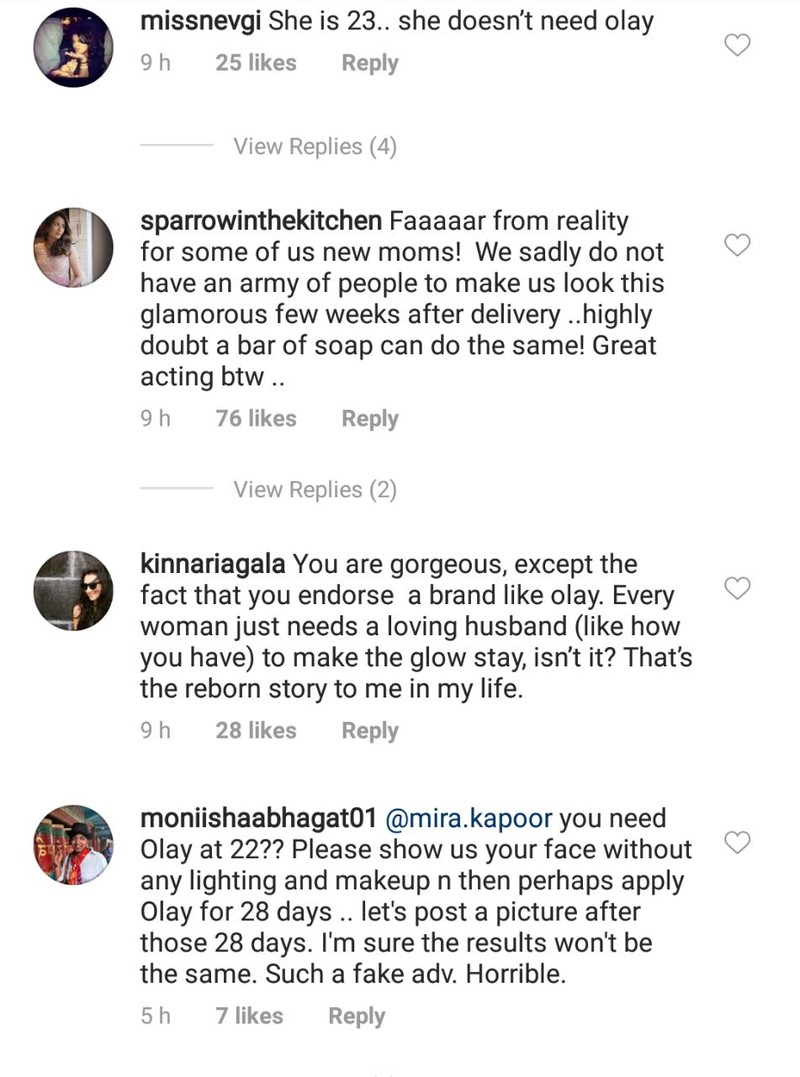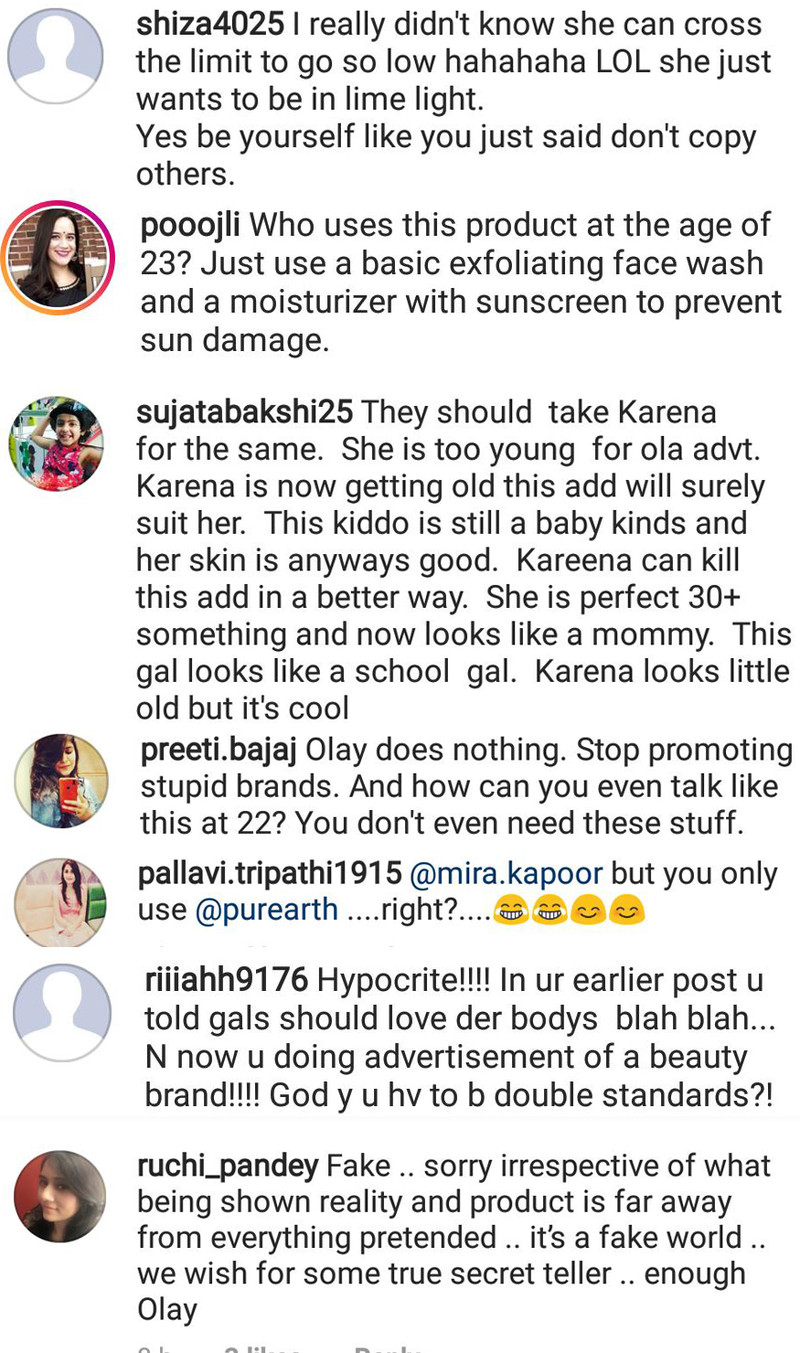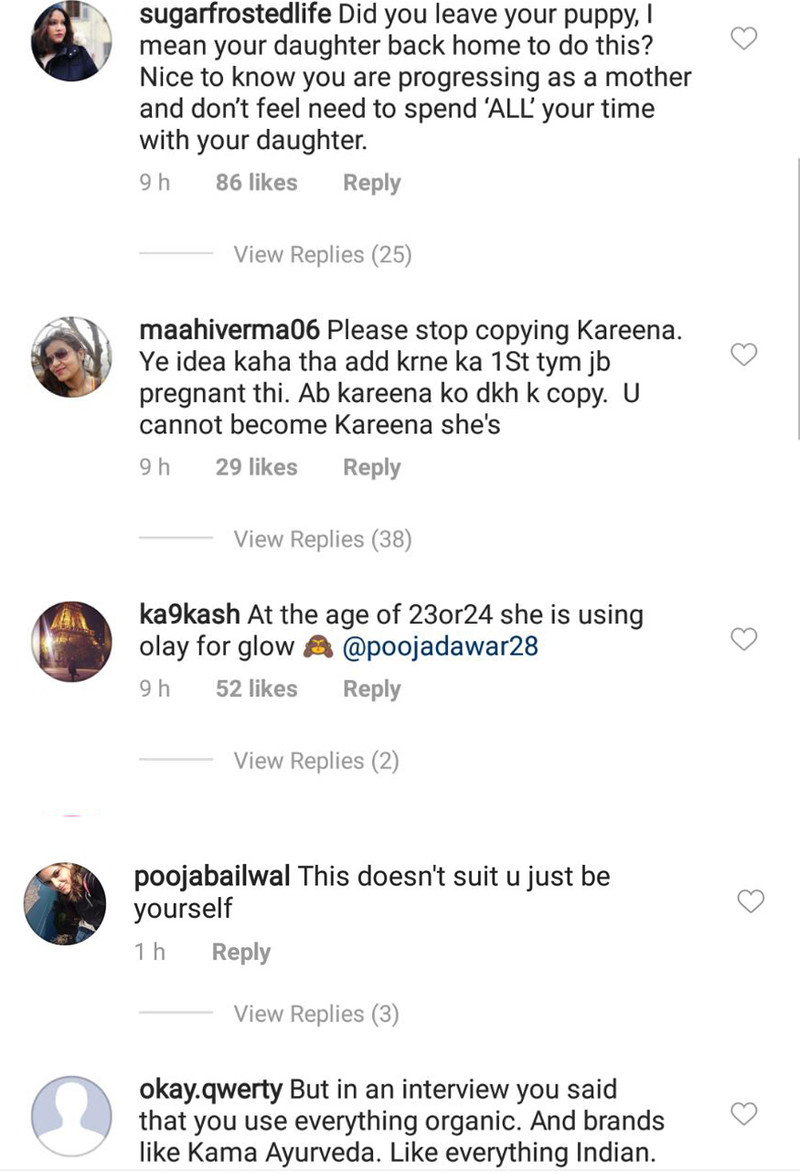 Another troll wrote, "What's funnier is she has 0 credibility or anything to call hers except that she gave birth to an actor's child. Yet she had the audacity to speak crap on a national platform. Anyways it's easy to sit in AC Rooms with your husband paying bills so that you can take care of your child full time. True women don't really depend on their husbands and yet take care of their children. Let's celebrate such women. Like you darling."