Mishika-Digangana-Anupama's Rangeela Raja Vulgarity Dispute: High Court Asks Govinda's Film To Await Tribunal's Verdict
It's getting dirtier by the day. This vulgarity dispute is far from being resolved. Rangeela Raja's release date is still uncertain. But it's maker, ex-Censor Chief Pahlaj Nihalani is not giving up the fight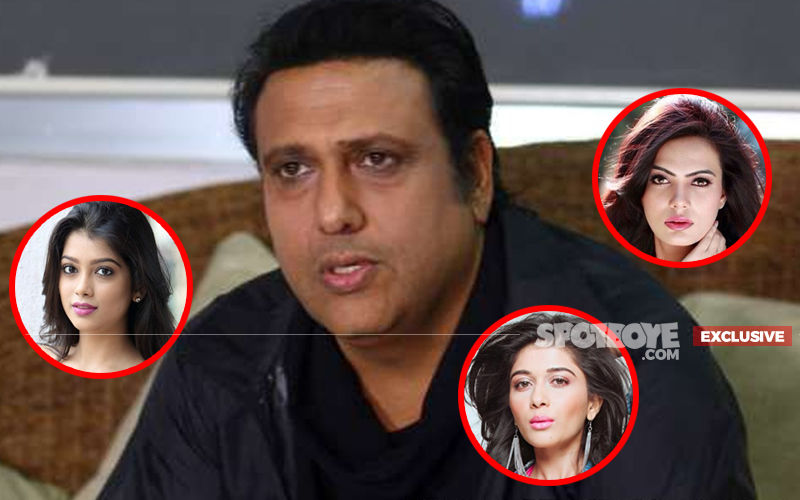 So yeah, few minutes ago, Pahlaj Nihalani finally had his arguments in the Bombay High Court to get a sanction for his upcoming film Rangeela Raja, which got mired into a controversy after the Censor Board's Examining Committee asked him to cut down several dialogues which they found objectionable. BHC asked Pahlaj: Why don't you follow the protocol of waiting for the decision given by the Revising Committee/Tribunal, which is more or less the norm if a filmmaker disagrees with the Examining Committee's decision of throwing a spanner in his/her film? Pahlaj himself attended, while Tushar Karmarkar (RO) represented the Censor Board.
We have it that Pahlaj is not going to the Revising Committee but has already knocked the doors of the Tribunal; in fact he now reveals that he had applied for the Tribunal last week itself. The Tribunal screening, has been fixed for Friday, November 23. If Pahlaj is not in agreement with the Tribunal's decision, he reserves the right to pursue by legal means. Confirming this, Pahlaj told SpotboYE.com this afternoon, "The Court has given me the next date as November 28. I am hopeful that Tribunal and I will end up on the same page. If not, I plan to continue my fight in Court."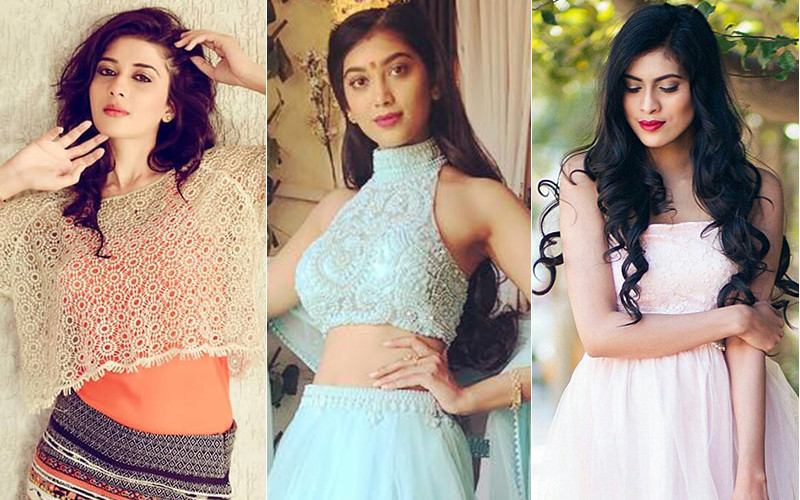 Mishika Chourasia, Digangana Suryavanshi & Anupama Agnihotri
Pahlaj has been fighting tooth and nail from Day 1, when the Censors demanded cuts in Rangeela Raja as he wants a U/A certificate for it. Not too long ago,
he had even held a press conference (at Sun-N-Sand Hotel, Juhu) wherein he showed the Censor Board proposed cuts to the media
and lamented that he had been meted out unfair treatment. "Prasoon is not doing a fair job. What kind of censorship do we have where the Chief is not accessible to the producers, whose films he is supposed to certify? He is hardly present in his office plus he is known to sign certificates only in Taj Hotel which is bizarre. While, I was serving as the Censor Chief, I was there in the office almost every day." He stressed on the fact that an RO (Read: Tushar Karmarkar) can't alone decide the fate of the movie (SEE VIDEO BELOW)
Joining Pahlaj were Rangeela Raja actors- Govinda, Mishika Chourasia and Shakti Kapoor. The film also stars Digangana Suryavanshi and Anupama Agnihotri.
Hinting that someone was out to sabotage his career, Govinda had then said, "I did a movie with Ravi Chopra and it didn't release, I did a movie with Ashtavinayak and it didn't release. So, every time I do a movie, I don't get a platform as some of my movies don't even make it and that is very unfair to a senior actor like me. I don't know who is doing this, but there is definitely someone who doesn't want me to be in the centre again. Basically, is it because I had joined politics? But I left that field long ago and now I even choose my words and speak- and plus today I am pleading with folded hands to allow me to continue my first love, which is acting. A similar thing happened when Fryday released hardly in few theatres. What more can I say?"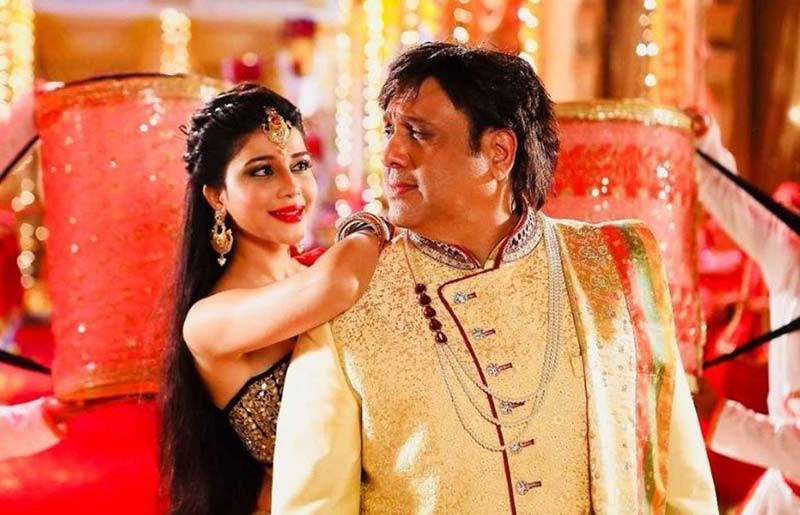 A Still From Rangeela Raja


Mishika too had her say. "I don't understand the objections raised by the Censor Board. Our film doesn't have any slang language. In fact, we have a husband and wife in the film. A husband-wife relationship is supposed to be very open. And that's just how Rangeela Raja goes about it."
Yesterday too,
Pahlaj was quite angry when we had spoken to him. Referring to a certain dialogue which has been Censor's bone of contention, 'Tu Mujhe Aisa Swadisht Khana Khila Chuki Hai', he had said, "Words like F**k and Sc** find their way into U/A films, why can't I be given the line Tu Mujhe Aisa Swadisht Khana Khila Chuki Hai?
I really want to know which is more distasteful. Also, can anyone explain to me how Stree, which discussed masturbation, got a U/A?" Argued with him that the objection must have stemmed from the fact that the line stems in the film soon after a rape. Pahlaj shot back, "I haven't shown any rape act. Whatever is shown is only symbolic." Pahlaj added, "I am aware of the Censor Board guidelines. I was the Chairman before Prasoon Joshi, wasn't I? If the rape act has not been shown, this particular dialogue cannot be scissored. And pray. tell me, why should I change my storyline?"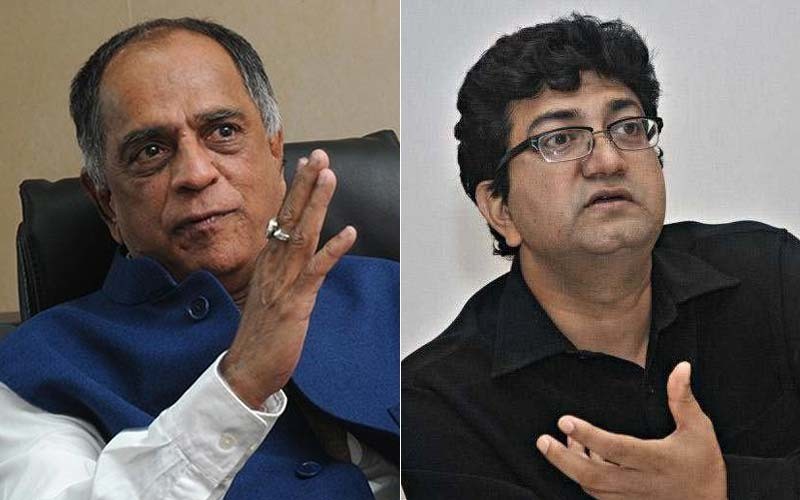 Pahlaj Nihalani & Prasoon Joshi


All said and done, Rangeela Raja seems to be now delayed quite a bit. The film was originally supposed to release on November 23. Whatever chance it had to see the light of day in the next 2 days has gone up in smoke. Let's see what happens on November 26.
Image Source:- Newsx,newsbugz,hitmoviedialogues,talentrack,kino_girl,