Mom-To-Be Anushka Sharma Congratulates 'Love' Virat Kohli And Team India Post Their Win Against Australia: 'Brilliant Team Effort'
Preggers Anushka Sharma celebrates and congratulates her hubby Virat Kohli and team India as they emerged victorious in the T20I series against Australia. Check it out!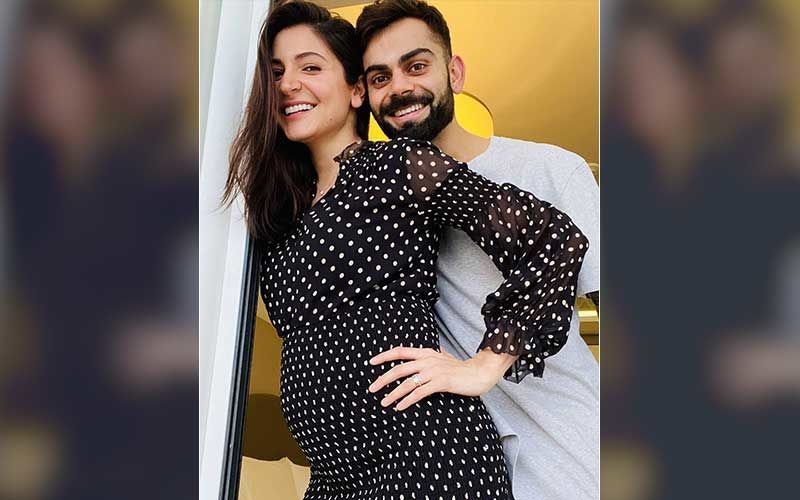 Mom-to-be Anushka Sharma is the biggest cheerleader for her hubby Virat Kohli, and is often seen during his matches cheering on for him. Whenever she is unable to be there by his side, the actress shows her love and support to Virat and Team India through her social media posts. This time was no different, and the actress expressed her joy as the Indian cricket team emerged victorious in the T20I series against Australia. The team won their second game by 6 wickets with 2 balls left. Twitter was abuzz with congratulatory messages for the team.
Anushka Sharma too joined in, and posted a congratulatory message for the team. Anushka has been following all the matches, and she took a picture of her TV which showed Virat Kohli and the 'men in blue' celebrating post their victory. Anushka expressed her joy at their win, and hailed the team for their brilliant efforts. She also congratulated her 'love' Virat Kohli. Sharing the picture, Anushka wrote, "Series Win & brilliant team effort!1 Men in blue… Congratulations my love." Check out her post below.
Virat Kohli and Anushka Sharma are expecting their first child together. They announced the great news through a post on social media in August. Virat Kohli decided to take paternity leave and will soon reunite with his wife Anushka in Mumbai.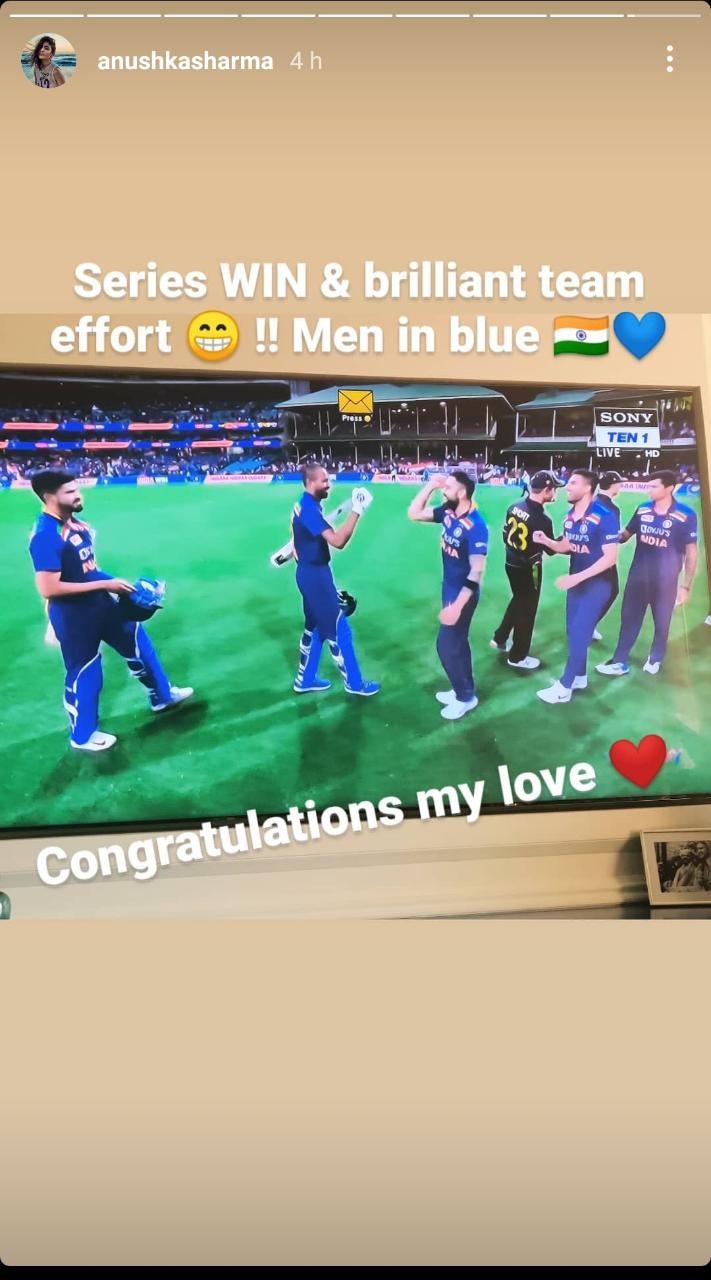 Image Source: Instagram/Anushka Sharma