Not a pleasant morning for Varun Dhawan. The actor has a stern message from Mumbai Police on his Twitter handle.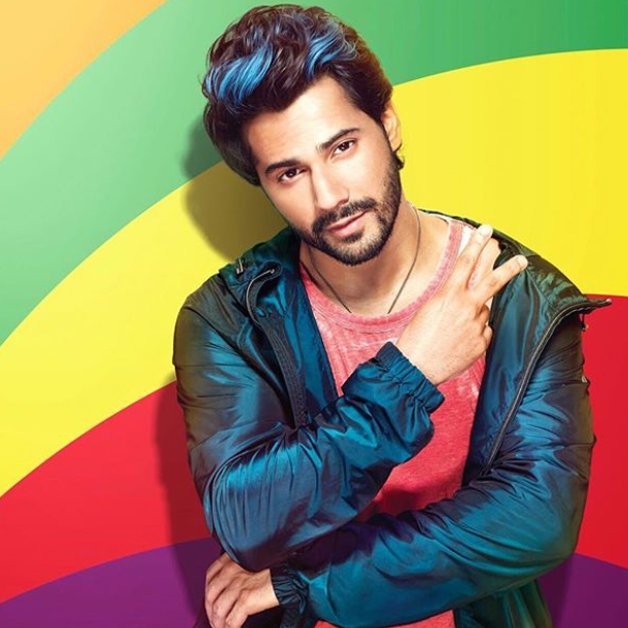 Varun Dhawan Poses For A Photo Shoot

A leading daily published a picture of the actor sitting in a moving car and trying to click a selfie with a fan in a rikshaw. The actor clicked the picture at 6 pm yesterday near Amitabh Bachchan's old bungalow, Pratiksha.

Mumbai Police took notice of it and immediately took to Twitter to thrash Varun.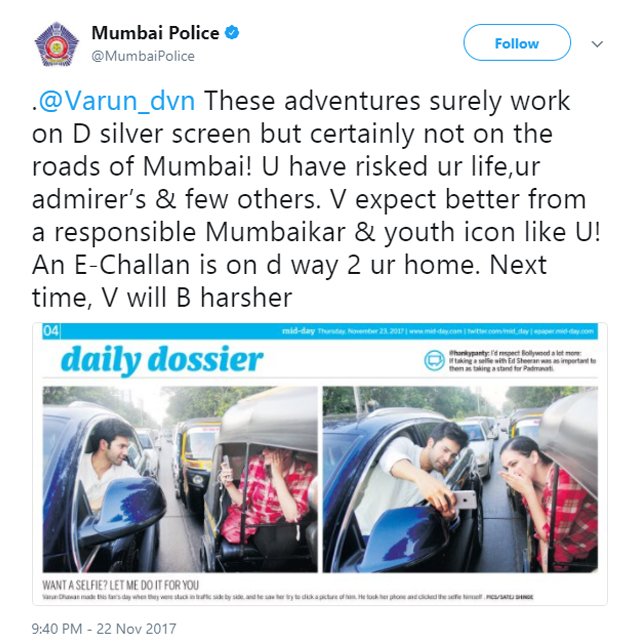 Mumbai Police Tweets About Varun Dhawan

Police has also sent an E-challan to the actor. This was surely a very lame act by Varun as he risked his life and even broke road safety rules.

Looks like the young stars of Bollywood are taking civic rules a bit too casually.

Just yesterday, we told you how Ranveer Singh created a big chaos on the streets of Mumbai by stepping out and sitting on his car's roof while he addressed the media.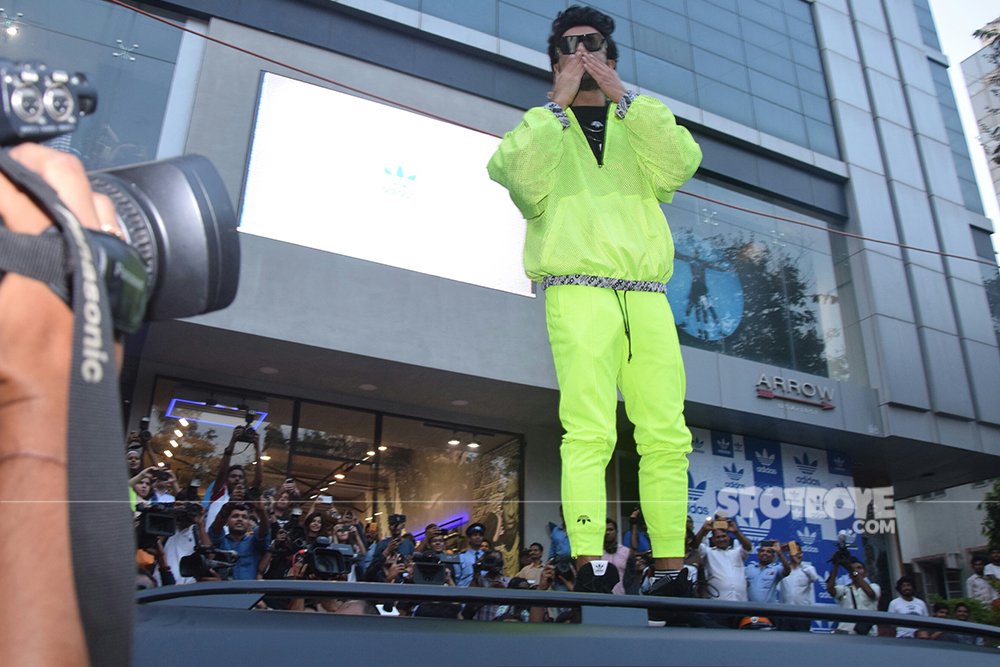 Ranveer Singh Poses For The Crowd

And now Varun's careless act has also come into notice. Come on guys- let's be a bit more responsible.


Image Source: Manav Manglani, instagram/varundhawan & twitter/mumbaipolice