Sonali Bendre has been in the US since the past few months, as the actress is getting treated for Cancer in New York. During her stay in the USA, a lot of Bollywood celebrities have been visiting her. From Rishi Kapoor to Priyanka Chopra and from Anupam Kher to Sussanne Khan, all have been keeping in touch with Sonali. The latest to meet her is longtime friend, Namrata Shirodkar.

The former actress met Sonali and called her meeting a "memorable" rendezvous. Speaking to Deccan Chronicle, Namrata said, "She is a strong girl. She looks amazingly fit and ready to get back to normal life. I had such a lovely time with her. We discussed so many things. She told me the entire story of her illness and what gives her the strength, and I told her that she's always in my prayers."

Namrata goes to talk about her similarities with Sonali. "Just like me, she's so typically Maharashtrian in so many ways. We chatted about everything under the sun. We even laughed about some shared recollections of the past. My son Gautam and I were to meet Sonali, her son Ranvir, and husband Goldie. But unfortunately, my family and I are going to be out of New York for two days. However, Sonali and I have promised each other a walk in Central Park, and we will do that soon," added Namrata.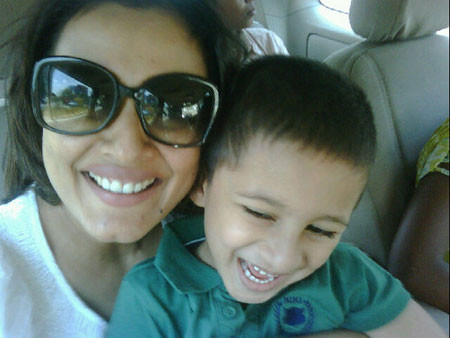 However, there isn't a picture of Sonali and Namrata from their meeting. Addressing that, Namrata said during her interview with Bollywood Hungama, "I didn't think it was proper. But, I wanted to."



Image Source: Newsbugz ,instagram/iamsonalibendre & Ragalahari