Nawazuddin Siddiqui Birthday Special: From Sending Letters To His Village Crush Via Kites To Doing Side Roles In Ads - Actor's Life Stories
On Nawazuddin Siddiqui's birthday, here's presenting some of his interesting life stories of the actor sending messages to his village crush through kites and more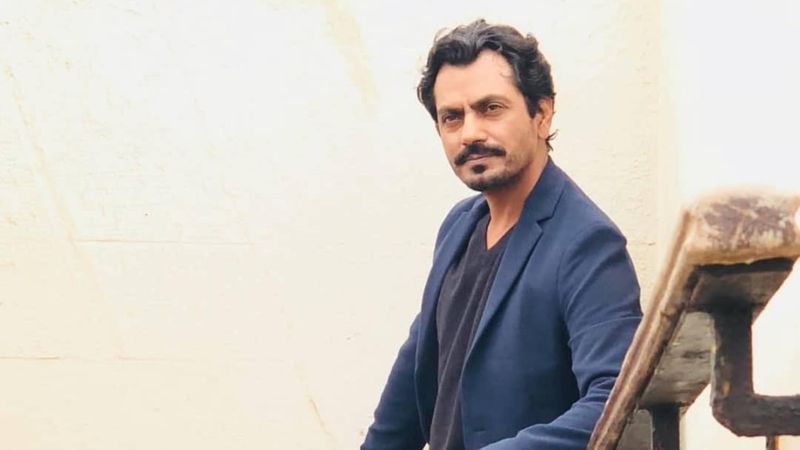 The powerhouse performer Nawazuddin Siddiqui celebrates his 46th birthday today, that is, on May 19. Well, we always run out of words to describe Nawaz's mettle as an actor, as a performance or let's just say, as an artist. He is a living example of an underdog, who gets the taste of success, fame and love; all because of his immense hard work and the will to not give up. On his special day, here's bringing you some anecdotes and interesting stories from the actor's life that will bring a smile on your face and also push yourself to do a little better. In a couple of interviews with HT, the Bajrangi Bhaijaan actor had opened up on his village crush, his struggling days and the person that taught him the importance of punctuality.

Nawazuddin had once confessed to liking a girl in his neighbourhood and for them, kites were the only medium of communicating. He was quoted saying, "I'd write messages on slips of paper and attach them to my kite. Then I'd fly the kite and dip it over her yard, she'd pull the message off, and I'd quickly pull the kite back. To get her replies, I'd have to repeat this exercise - but I had to wait for the wind direction to be right. One day, the girl's father caught hold of a chit. So things became a little problematic for both of us."

Before making it big in the film industry, Nawaz, along with his friends, visited several filmmakers to get a chance. However, with no response from either of them, the actor used to drop himself a message on his pager. He said, "We all had pagers in case there was a casting offer. But no one ever got a call. Out of frustration, I would often go to the nearby telephone booth, call myself on the pager and leave a message saying: 'Call me immediately, Subhash Ghai',"
As for his punctuality, Nawaz credited his math teacher at school. He said, "He'd be in school much before it opened for the day, even when he was sick or had an emergency at home. I used to go to him for tuition, and he insisted on punctuality."

Opening up on doing side roles in advertisements and spending all the money on food, he revealed, "We were asked to be part of the crowd. My friend read a newspaper, while I acted like a man taking a nap. The idea was to do the role, but not to show our faces. We needed the money, but didn't want our colleagues from NSD to spot us doing these 'crowd' roles."
Amazing, isn't it? Here's wishing the spectacular Nawaz a very happy birthday!
image source: instagram/nawazuddin._siddiqui