Nawazuddin Siddiqui MUST APOLOGISE; He Has Advocated WIFE BEATING!
What are you doing Nawaz? Kuch bhi? Didn't expect this from you. Sorry, but I am not amused. Your recent washing machine ad needs to go to the cleaners and with your straight face, why don't you stand up and admit that it was a mistake, err, blunder?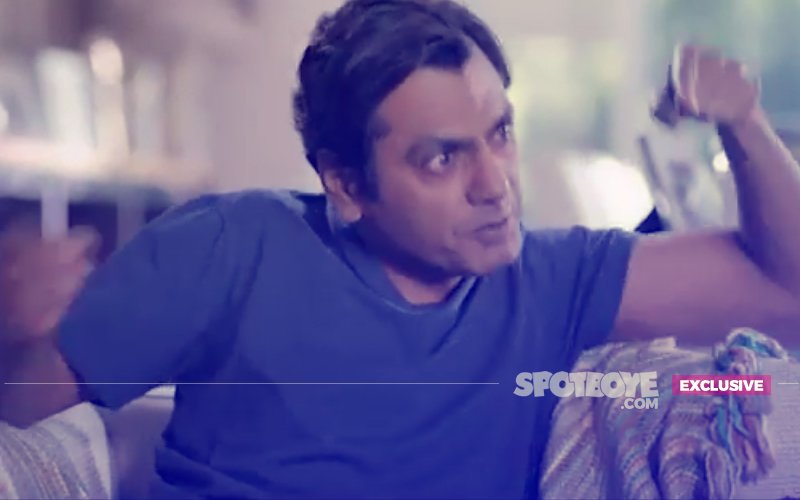 It's terrible to say the least, that the actor, whom the nation has been ga-ga about ever since he first appeared on the big screen, throws his cloak of responsibility (for the first time?) and advocates the heinous crime of wife-beating.

A recent washing machine ad by him is fast gathering controversy. In the ad, the actor is seen bragging to his friends 'dhulai kar di" when they ask him about his problems with his wife. Later the wife enters and the actor sheepishly says that he was playing a prank.

Some time ago, a parliamentary standing committee called for harsh penal provisions to make celebrities who endorse brands, accountable for misleading advertisements. The parliamentary panel on consumer affairs, in its recommendations on the Consumer Protection Bill, 2015, had called for a jail term for up to 5 years and a penalty of up to Rs 50 lakh. The committee wanted that for first time offence, the celeb in question must be penalised with either a fine of Rs 10 lakh or imprisonment up to 2 years or both. For the second offence, the fine should be increased to Rs 50 lakh and imprisonment up to 5 years. For subsequent offences, the penalties may be increased proportionately based on the value of sales of the product/ service in question.

I am not advocating such harsh measures but if a product misfires and the actor has not bothered to understand what he is saying, or sold his soul to make a few quick bucks- he owes it to his fas to say 'I am sorry'. Loving means saying 'Sorry'. Do you love your fans, Nawaz?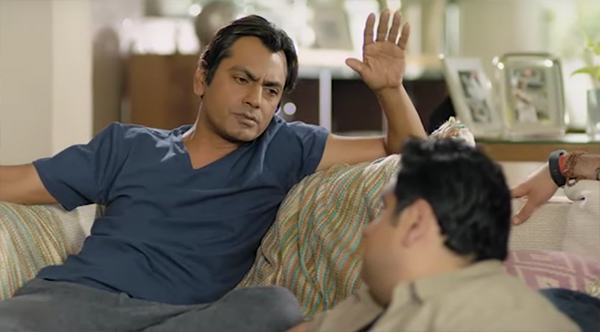 Image Source: youtube/fununlimited

"I agree that celebs should accept endorsements with a certain amount of responsibility. But it is unfair to make them accountable for products/ads as the subject is technical and requires sound understanding of science as it's related to the ingredients of the product and consequent claims," Madison World chairman Sam Balsara had said when punitive measures were suggested.

However, industry experts felt it is unfair to single out celebs for such mishappenings.

Mishappenings? My friends, celebrities are by default endowed with a responsibilty to not percolate or inseminate harmful messages.

According to Anirban Blah, managing director of talent management agency Kwan that handles brand endorsements for top Bollywood stars, who had also spoken then to a section of the media, "No celebrity has the means to verify what the brand is saying, and they don't run testing labs. What they have is a legally binding document. Almost every endorsement has a contract which warrants that it is making no false representation of any sort in its advertising.

I don't agree with Blah. Does an actor like Nawaz need a testing lab to understand what he is saying? Does an actor like Nawaz not understand Hindi (in fact, he is very uncomfortable doing interviews in English and loves it more if they're done in Hindi)? Does an actor like Nawaz have to sit and only sell his face, and pocket sh** loads of money? Does Nawaz hasn't to read contracts that the the ad which he is going ahead to shoot is making false and atrocious analogy of "washing clothes"?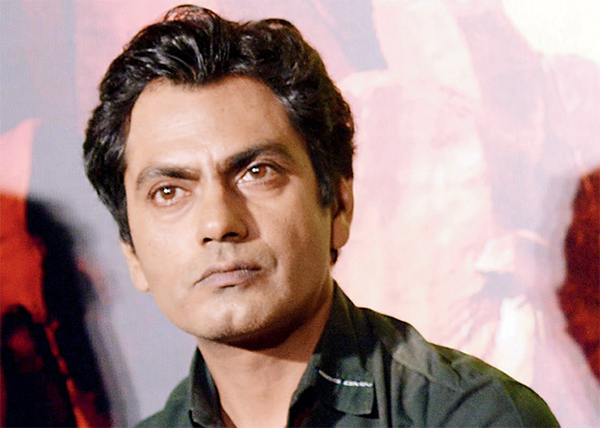 Image Source: india

Has Nawaz understood that he has equated women to clothes, which can be changed at the first opportunity? Does Nawaz understand that his bachcha-party fans (if he has any, 'coz I don't think he has a kid following- and thank God for that) will imitate him and endorse his thoughts, for every visual acts on the subliminal levels of their impressionable minds?

Does Nawaz have the facts and figures of how wife-beating is increasing by the year? FYI Nawaz, wife-beating exists in every strata of our society, and it's just that in rich- class homes the woman suffers in silence because her inner voice keeps (mis)guiding her 'Log Kya kahenge'? Women who experience domestic violence overwhelmingly tend to have greater overall emotional distress, as well as disturbingly high occurrences of suicidal thoughts and attempts. According to a study by the National Centre for Biotechnology Information, suicide attempts in India are correlated with physical and psychological intimate partner violence.

Nawaz should have kicked this ad before doing it with conviction (I believe he is an actor who does films and ads only if and when he is thoroughly convinced). I have known of actors who refused to do scenes in films simply because they would convey a wrong message. Why films, even actors have done the same for TV. I distinctly remember talking to Rohini Hattangadi a few years ago and she said that she didn't want to do a scene in a TV serial where she has to break her bangles, she refused and the director had to change the scene.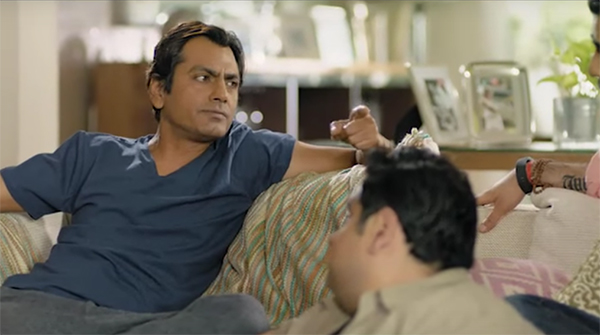 Image Source: youtube/fununlimited

I admire brand consultant Harish Bijoor who feels that both the company and the celebrity are liable. "Celebrities use their charm and appeal to entice consumers. Celebrities use their charisma to sell and tout. When they do that, they need to be more careful. The key stakeholder is the brand owner, and then it is the brand-endorser. Both are liable," he had told a section of the media when the Nestle Maggi controversy had broken out.

If Nawaz could just learn a few things even from Raveen Tandon, who in her interview to Brand Equity, had once said: "I started off endorsing brands at a very early age, when I was around 17 or so. Some of the brands endorsed over the years include Cadburys Eclairs, Dollops ice-cream, Lux, Breeze, Emami, Nirma, SunSilk, 7Up etc. (She recalls doing a brand endorsement in the early days for a princely sum of Rs 500 that was shot by adman Prahlad Kakkar) Those days my dad used to handle my dealings and he had laid the ground rules loud and clear - no cigarette and no tobacco endorsements. I have stuck to those rules always.

Celebrities do have a responsibility. In a product like tobacco or cigarettes the government puts very cl e a r signs on them so you know that this is something you should not be endorsing. After that you have your own sensibilities. Intentionally if you know a product is harmful or the government is advising to get off it and then you endorse it, then that is your moral responsibly. I can't understand how some celebrities are endorsing alcohol or paan-masala when knowing that millions are dying with the intake. Just for a few more crores they are setting a wrong example. Surely as a celebrity, there is a certain moral responsibility..."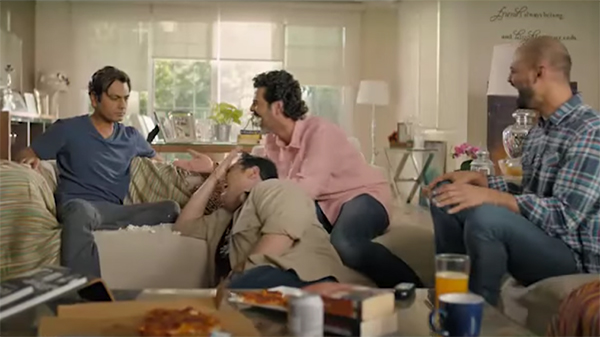 Image Source: youtube/fununlimited

FYI Nawaz: Alec Baldwin appeared in advertisements for the financial services company Capital One Bank. There was an outcry on why he had appeared in in commercials for an institution that had received a $ 3.5 billion bailout. Baldwin responded with a tweet: "I donated all of my fee from Capital One 2 arts charities."

Say Sorry Mr Nawazuddin Siddiqui. And RIGHT NOW! And also, how about returning your fee to that washing machine brand or then, donating your fee in question for a charitable cause? Do let us know what you decide and be brave to come out and say even if you disagree with me.


Thumbnail Image Source: youtube/fununlimited