Neha Dhupia: 'Angad Cooks For Me Only On Our Anniversary, My Birthday And When I Am Pregnant, Which Has Been More Than Half Of Our Marriage' - EXCLUSIVE
Neha Dhupia gushes about how her husband Angad Bedi is pampering her during her second pregnancy and raves about his cooking skills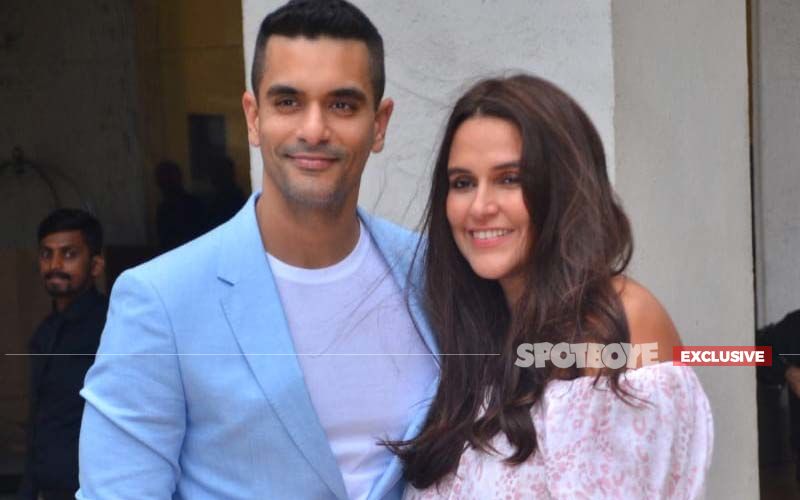 Neha Dhupia is currently in a beautiful phase of her life as she is in the third trimester of her second pregnancy. She already has a two-and-a-half year old daughter Mehr with husband Angad Bedi. Ask her how her husband is pampering her this time around in the pregnancy and she quips, "Lesser."
Jokes apart, Neha insists that Angad is so intuitive about her that he knows what she wants and when. "He knows that I have it under control and he said we'll wait till I get a bit bigger and need more of his help. It feels like we are so in sync that even if we go out and meet a group of friends and he sees a twitch on my face, he knows that I am uncomfortable and then he'll say, 'Okay, we have to go now'," she smiles.
The soon-to-be mum goes on to rave about her husband saying that the greatest thing between them is their chemistry. "In your pregnancy you don't always have midnight cravings, you have it for a certain phase of that. So, there have been so many times when I have woken him up at 4 in the morning to make something for myself, not because there is no food but because what I am craving is not instantly ready," she shares.
Neha goes on to insist that Angad's cooking skills are quite unknown and underrated. "What a lot of people don't know is how amazing a cook Angad is. This is my way of getting him to cook for me as on normal days he wouldn't do that. He cooks for me only on our anniversary, my birthday, when I get breakfast in be and of course when I am pregnant, which has been more than half of our marriage. I feel like I have just been pregnant since I have known him," she laughs.
Th proud wife also applauds Angad's sense of humour. "He is also really funny. I'll be working out in the gym and he would put up my videos with some funny backgrounds and tell me after doing that. On-screen he is a little bit of a bad boy but in real life he is super funny and everything he says is hilarious. He always keeps the humour alive," she gushes.
Image source: SpotboyE archives, Instagram/nehadhupia