Neha Kakkar is not in the best frame of mind, mentally.
Ever since her breakup with Himansh Kohli,
she is not too keen to be drawn into conversations around him. However, her actions on Instagram are just about enough to let the world decode about their depressing breakup story.
It all started with the duo unfollowing each other on social media, with the singer even deleting most of his posts from her profile. That instantly left tongues wagging and when
SpotboyE.com got in touch with the singer,
she shot back, "Which Himansh? I don't know any Himansh." When prodded further, she replied, "Leave me alone please!"
Now, it seems that the entire situation has affected Neha deeply. She has slipped into depression, atleast that's what her recent Instagram stories suggest. She wrote, "Yes I am Depression. Thanks to All the Negative people in the world. You're successful in giving me the worst days of my life. Congratulations you're successful!"
"Lemme make it clear. It's not bcz of One Person or two, it's coz of the World who's not letting me Live my personal life. I'm thankful to everyone who love my work or me but people who talk Rubbish about Me without even knowing how I am or what I'm going through giving me a hard time.. I beg plez Let me live happily, I beg Plz don't be Judgmental, I beg Plz Let Me Live!"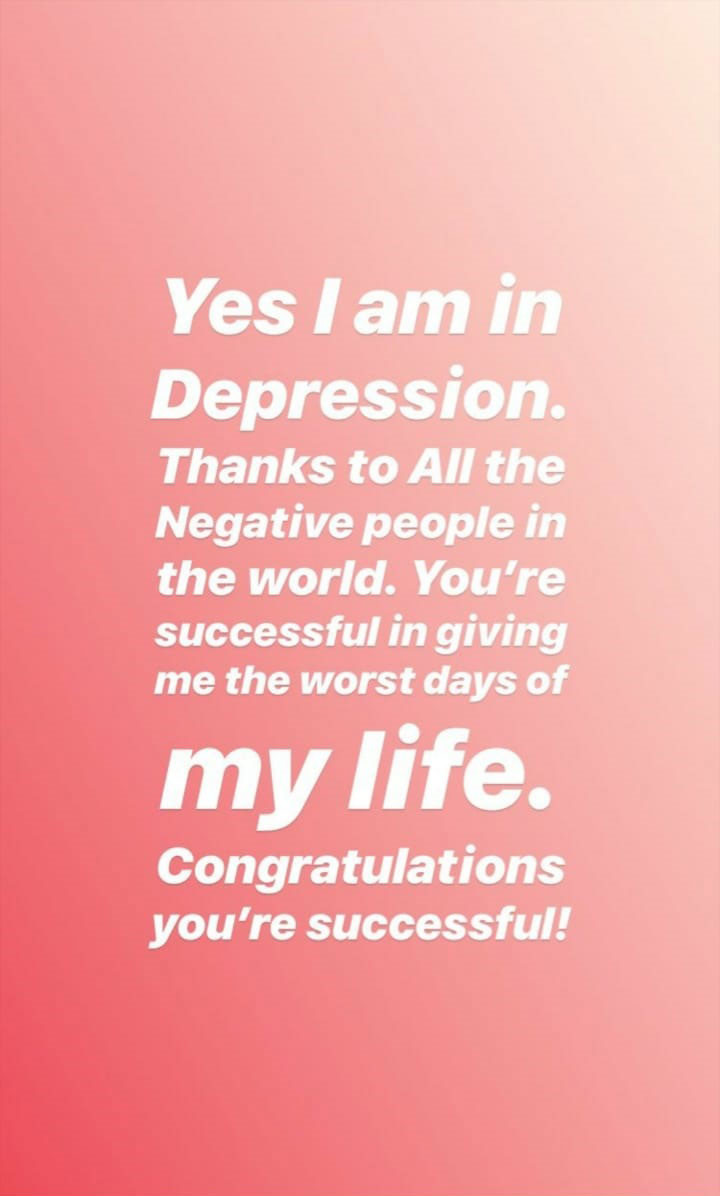 Neha Kakkar Instagram Story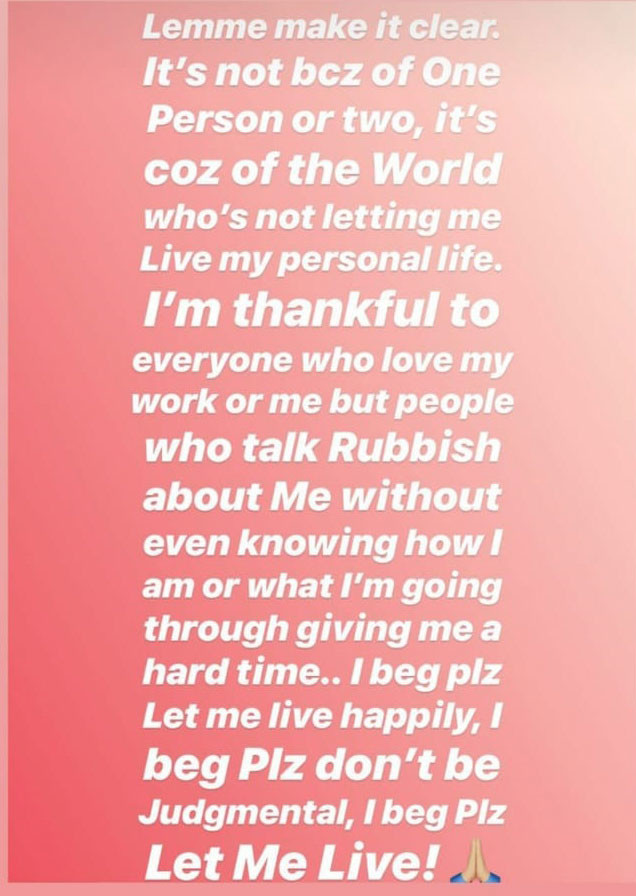 Let's wait to see what Himansh has to say to this!
Image Source: Youtube & instagram/nehakakkar