Netizens Are Tripping Hard Over 'Baba' Bobby Deol's Old Video Predicting Coronavirus With Aishwarya Rai Bachchan Long Before It Came Into Existence
Netizens are laughing hard on an old video of Bobby Deol and Aishwarya Rai stating that the former predicted Coronavirus long before it brought the world to a standstill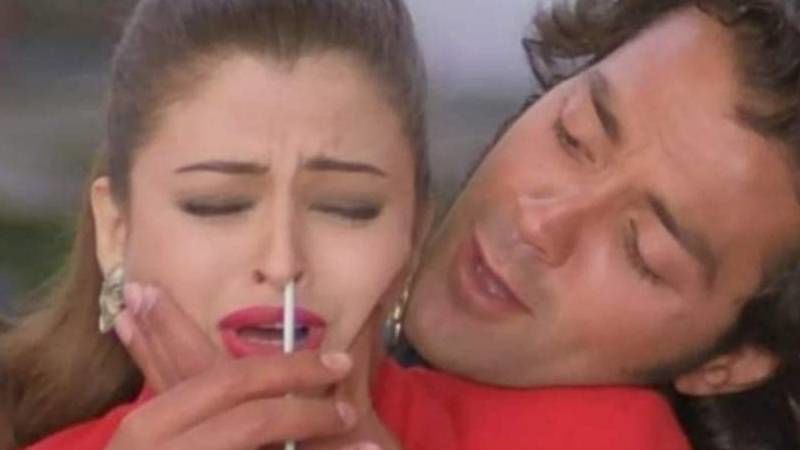 The Coronavirus situation is going from bad to worse. But amidst all the gloomy news, here's something to cheer you up. An old video of Bobby Deol and Aishwarya Rai has gone viral on social media and it is bound to leave you in splits. Netizens are tripping hard as the visuals in the video show that Bobby Deol predicted Coronavirus long before it came into existence. The video consists of snippets from Bobby Deol's film wherein he is seen wearing a mask, maintaining social distance and even conducting PCR test on Aishwarya.
The visuals in the video are from their film Aur Pyaar Ho Gaya. The funniest is when Bobby Deol uses several locks to shut the door as people are equating it with Quarantine. Fans are having a field day sharing this video. A netizen wrote, "Lord #BobbyDeol doing #Corona test before it was cool." Another one wrote, "Lord Bobby ahead of us all." One more netizen wrote, "Lord Bobby Deol Rocks
He predicted Covid 24 years ago. @Bobbywood_ Kashipur Wale Baba Ki Jai Folded hands."
We bet you will have a laugh riot. Check out a few tweets here:
Image Source: Twitter