Rishi Kapoor FURIOUS With Bollywood's Younger Generation For Not Attending Vinod Khanna's Funeral
The sad demise of veteran actor Vinod Khanna has left Rishi Kapoor in angst. Well, Sr. Kapoor is miffed with the young superstars and actors of today, as most of them were not present at Khanna's funeral, last evening..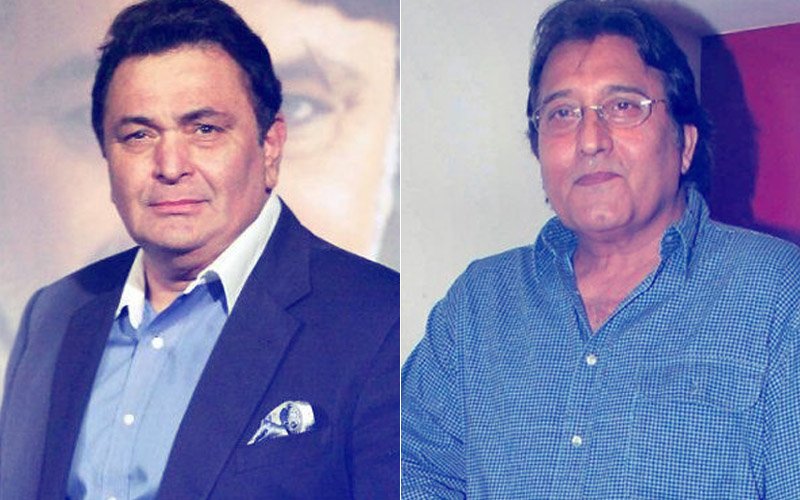 Rishi Kapoor is sad and he is full of anger. His good friend and Bollywood's most handsome man, Vinod Khanna passed away yesterday, leaving the fraternity extremely saddened.
Rishi Kapoor was at the funeral of the veteran actor and while he was grieving his death, what made him extremely angry was the absence of this generation's superstars and young actors- to everyone's surprise most of them were not present at the funeral.
He said, "Shameful. Not ONE actor of this generation attended Vinod Khanna's funeral. And that too he has worked with them. Must learn to respect."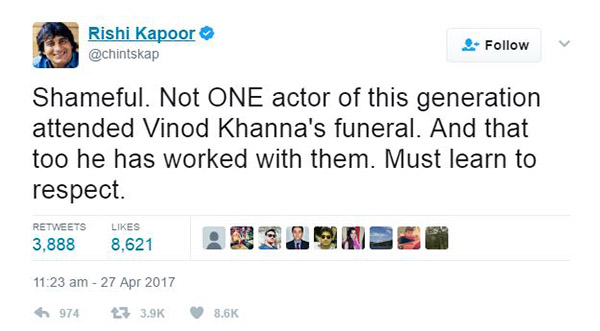 Not just this, Rishi Kapoor went on to express his disbelief and angst in his following tweets where he even said that no one is transparent in today's times: