Ranbir Kapoor Takes Stand-Up Comedian Sanket Bhosale's Guidance To Play Sanjay Dutt
The young star took lessons from famous stand-up comedian Dr. Sanket Bhosale to imbibe Dutt's mannerisms, who revealed that Ranbir Kapoor was very anxious and had a lot of queries about Sanju baba...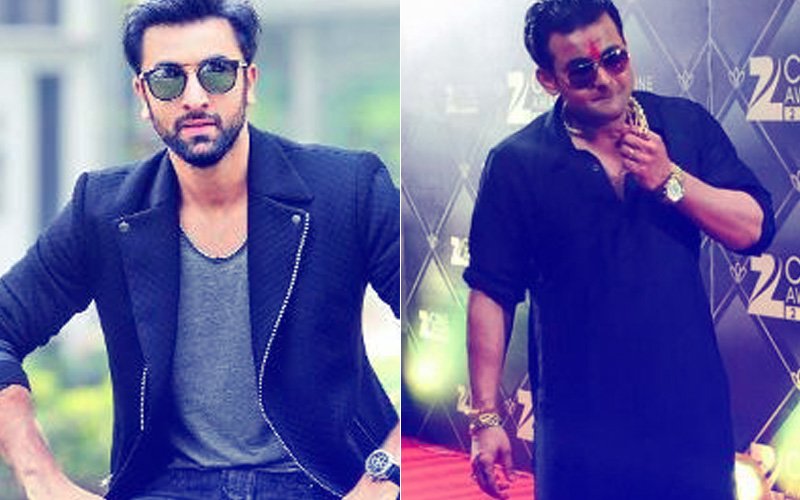 There is nothing common between
Ranbir Kapoor
and
Sanjay Dutt
in terms of their physicality and body language but then the actor is not leaving any stone unturned to play Dutt perfectly onscreen.
Ranbir's latest effort in this direction will surely leave his fans surprised. Ranbir took lessons and tips to master his act as Sanju baba from a top stand-up comedian and internet sensation Dr. Sanket Bhosale, who is a great mimicry artiste and is known to mimic Sanjay Dutt in the most apt way. He has also appeared a couple of times on The Kapil Sharma Show.
Now, when an actor of Ranbir's caliber takes lessons from a stand-up comedian, it just proves that he doesn't have any hangups as a star.
Speaking to a leading daily, Sanket confirmed the news and said, "I first met Ranbir Kapoor about four months ago. Initially, he was shocked to know that I was a doctor. We sat for almost three hours at a suburban hotel and only discussed Sanju Sir. He was fascinated by my videos and asked me how I could imitate him [Dutt] so easily."
The comedian states that Ranbir is an anxious leaner and had too many queries about Sanjay Dutt.
He adds, "Sanju sir has a peculiar style of walking and talking, and Ranbir wanted to learn everything. He was impressed with the way I impersonate Sanju sir rolling his eyes while talking; he wanted to learn that too. I have heard that Ranbir still refers to my online videos."
Sanket adores and respects the way Ranbir is taking efforts towards his work and expresses how he's so determined about the same as he says, "He never made me feel inferior. It's difficult to play Sanjay Dutt. I couldn't think of anyone other than the actor himself for the film. But, I believe Ranbir is lucky [to have bagged the part]. Looking at the photographs that are coming out, I am sure he has done complete justice".
Well, Sanket Bhosale has been successful in mimicking Sanjay Dutt and fans have loved his performance. Now, let's see how well Ranbir Kapoor fares in the same after taking master's lessons.
Thumbnail Image Source: binodonbarta & starsunfolded