Noida Stadium Puts Farhan Akhtar's Picture From Bhaag Milkha Bhaag On Board To Pay Tribute To Milkha Singh; Twitterati Slam Authorities And Ask To Replace It
Netizens took to Twitter to slam the authorities of Noida Stadium for sharing Farhan Akhtar's picture to pay tribute to Milkha Singh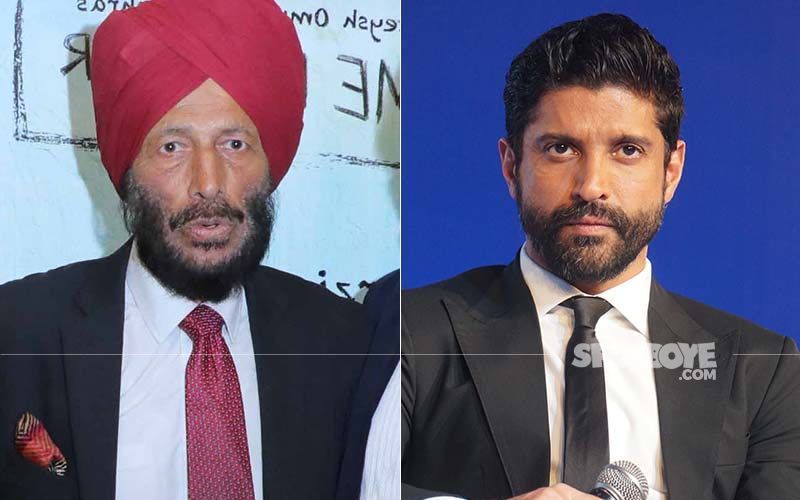 Legendary Indian sprinter Milkha Singh passed away on June 18 due to COVID-19 complications in Chandigarh. He was 91 and had been admitted to a hospital for a few days. Cricketers and celebrities took to their respective social media handles to pay tribute to the legendary sprinter and athlete. The world is currently mourning the loss of the superstar.
To pay tribute to the athlete, a park in Noida put up a hoarding. However, instead of his picture, they put up a photo of Bollywood actor Farhan Akhtar, who played Milkha Singh in the movie Bhaag Milkha Bhaag. The post went viral on social media and netizens slammed the authorities for doing so and requested them to take down the poster as soon as possible.
A social media user wrote, 'Would request @noida_athority to replace these boards along the running track at Noida Stadium with the picture of the real Mikha Singh and not Farhan Akhtar's character in the movie.' Other netizens slammed the authorities and asked them to take immediate action. One Twitter user wrote, '100% agree.. to me it's a shameful act by someone who used REEL actor picture on these hoardings. Who the hell is not aware of our REAL HERO - THE FLYING MACHINE Mr. MILKHA SINGH..@KirenRijiju - Sir, kindly look into this.'
Farhan Akhtar, who played the Flying Sikh onscreen in the 2013 film Bhaag Milkha Bhaag, posted a heartfelt note for him on his social media.
100% agree….to me it's a shameful act by someone who used REEL actor picture on these hoardings. Who the hell is not aware of our REAL HERO -THE FLYING MACHINE Mr. MILKHA SINGH. @KirenRijiju -Sir, kindly look into this.

— Vivek Chauhan (@chauhan_vivek) June 20, 2021
Image Source:SpotboyEArchives