Nora Fatehi Has An Unfortunate Wardrobe Malfunction While Dancing With Vicky Kaushal During Promotional Event For Pachtaoge
At a promotional event of Nora Fatehi and Vicky Kaushal's single Pachtaoge, the actress had an embarrassing wardrobe malfunction as she danced with Vicky at a promotional event. However, she was quick to recover and adjusted her dress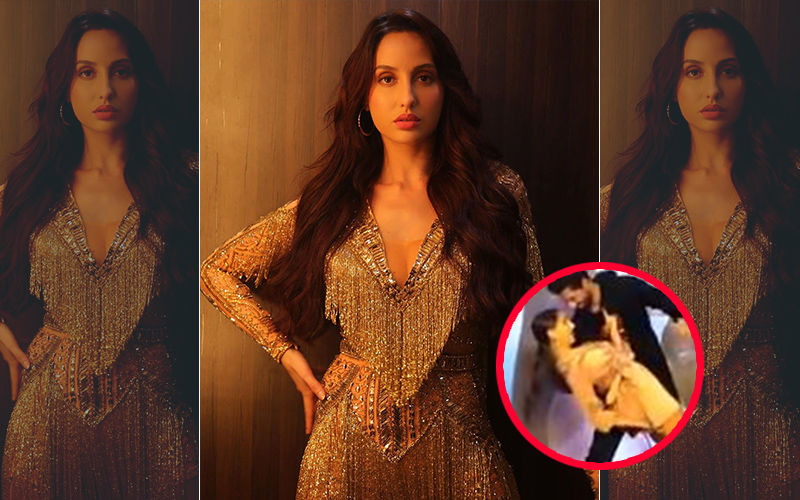 Being in the public eye has its pros and cons. With so many eyes on the celebrities and the paparazzi around them clicking continuously, every mistake and unfortunate incident captured on camera gets amplified and spreads like wildfire. Now recently,
Nora Fatehi
fell prey to one such embarrassing incident. The actress, who loves dancing and also recently featured
in the song Saki from Batla House
, had an oops moment at an event as she danced with Vicky Kaushal.
Nora Fatehi suffered an unfortunate wardrobe malfunction when she hit the stage to dance with
Vicky Kaushal at an event. It was a promotional event for their latest romantic single
Pachtaoge.
Nora wore a short blush pink satin wrap dress for the event and was on stage recreating the steps from her video song. In that moment, Nora bent backwards and quickly realized it wasn't very appropriate and quickly grabbed the dress from behind.She quickly managed to recover from the mishap and brushed away the incident with a laugh. While she handled it with much professionalism and was quick to recover,the moment was recorded and the video is being shared online. Watch it in the video below:
In other news, the much-awaited single Pachtaoge from the album Jaani Ve released a few days ago and
features a fresh pairing
of the beautiful Nora Fatehi and the dashing Vicky Kaushal.
It is a romantic number
sung by Arijit Singh and the video sees the duo madly in love with each other, followed by a bitter story as they part ways.
Image Source: Instagram/norafatehi/Twitter/boxofficeindia