Top 5 Indian Web Series Of All Time: Streaming Now On Netflix And Amazon Prime Video
If you've been waiting to catch up on all the great Indian web shows that have hit screens over the past couple of years but didn't know where to start, you've come to the right place. Here's our top 5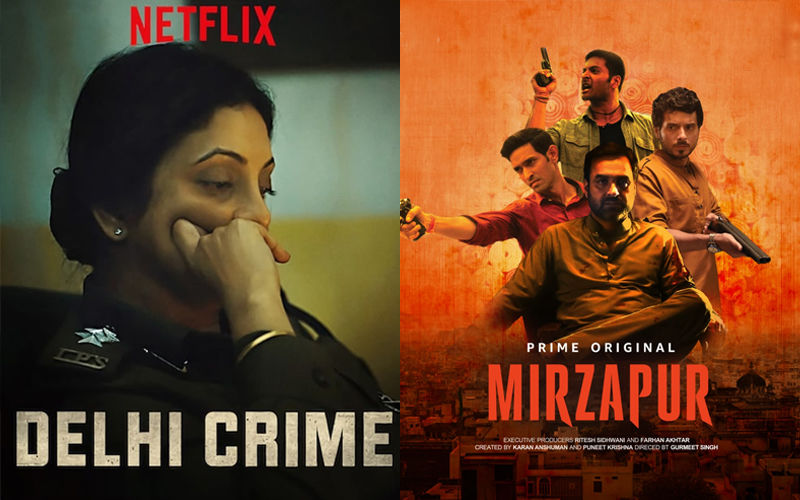 Till a few years ago, Indians only had Bollywood and foreign shows to count on for entertainment. With shows like Breaking Bad, Game of Thrones, Friends etc capturing Indian audiences as much as they would overseas, it was clear. The digital space was a hub of good, thought-provoking content. Makers like The Viral Fever and Y-Films began creating web shows for Youtube and found a dedicated audience there. Cut to a few years later, two of the biggest global OTT players, Netflix and Amazon Prime Video penetrated the Indian market and there has been looking back ever since. We've seen some great Indian shows over the years but some stand out in particular. Here's our list of the best Indian web shows.
1.

Sacred Games – Netflix
Predictably, Netflix India's Sacred Games tops our list of Indian shows. It is also the show that put India on the map when it came to digital content. The show which recently came out with a successful second season has been compared to the likes of shows like Narcos. A gritty police and gangster chase starring Saif Ali Khan and Nawazuddin Siddiqui, the show also manages to show us the underbelly of Mumbai and gives a commentary on politics, religion and human behavior. Based on Vikram Chandra's sprawling novel, Sacred Games is a shining moment in the Indian digital content journey.
2.

Made In Heaven – Amazon Prime Video
Amazon Prime Video's Made In Heaven is a true spectacle – visually, in terms of the performances and the storytelling. Directors Zoya Akhtar, Prashant Nair, Nitya Mehra and Alankrita Shrivastava have weaved magic through this show about the Big Fat Indian Wedding. Told through the perspective of two wedding planners, Tara (Sobhita Dhulipala) and Karan (Arjun Mathur), Made In Heaven is a tumultuous ride through the best and worst of Indian society. It is a reminder that amidst all the opulence surrounding Indian weddings are regressive mindsets.
Not as popular as the other shows on this list but just as good, Delhi Crime is a compelling show about one of the most horrific crimes ever committed on Indian soil. The Delhi gang rape case of 2012 sent shock waves through the nation and we are in a lot of ways still reeling from it. It is commendable how the makers have handled such a delicate subject with such subjectivity, never resorting to sensationalizing it. Told from the perspective of the Delhi police, headed by powerhouse actor, Shefali Shah, Delhi Crime is a masterful show.
4.

Mirzapur – Amazon Prime Video
When Mirzapur came out on Amazon Prime Video, it immediately wow-ed both audiences and critics. The crime thriller set in Mirzapur is the story of a family who finds itself in the lap of violence and crime. Drugs and guns flow easy in this show, almost reminiscent of Anurag Kashyap's Gangs Of Wasseypur. It also stars a multitude of talented actors including Pankaj Tripathi, Ali Fazal and Shweta Tripathi among others
5.

Bose: Dead/Alive – ALTBalaji
Addressing one of India's biggest conspiracy theories, ALTBalaji's Bose: Dead/Alive is a stunning show. It is almost impossible to believe that it comes from the house of melodramatic K-serials. A look into Netaji Subhash Chandra Bose's life and exploring the conspiracy that he didn't actually die and continued living his life incognito, Bose: Dead/Alive's biggest achievement is creating the world of the show. That, and Rajkumar Rao's incredible performance as Bose himself.


Image Source:- youtube/netflixindia/amazonprimevideoindia/netflix/altbalaji