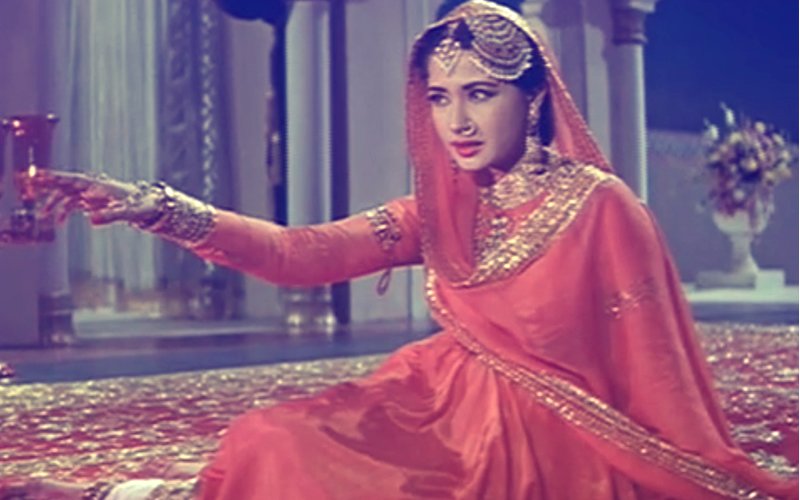 3 different films, 3 different eras, 3 different banners – one song – Inhi Logon Ne Le Liya Dupatta Mera.

The most popular version of this track featured in Kamal Amrohi's Pakeezah (1972), a film that was so long in the making that between the time it was conceived and released, more than one and a half decade had passed.

A little trivia – Pakeezah's composer Ghulam Mohammed died during the making of the film, and Meena Kumari, the lead actress passed away a few weeks after the release of this classic. The film and its soundtrack eventually turned out to be a huge success. One of the most popular mujras in the film was Inhi Logon Ne Le Liya Dupatta Mera. The song was first shot in B&W, with a much younger Meena Kumari in 1956. The film then went into cold storage for some time, only to be restarted in colour. The song, therefore, had to be filmed again.

With vocals by Lata Mangeshkar, the song is an evergreen classic. Watch it here:
Interestingly, the song also featured in the film Himmat (1941). Pt. Gobindram, composed it and it was sung by Shamshad Begum'.
Just two years later, Pt. Gobindram used it again in a comic situation in Aabroo (1943), with Yakub lending his vocals.

Image Source: instagram/films