By now, everyone who's reading this already knows the significance of #MeToo. Being a woman myself, I understand the courage it takes to speak up and how much it hurts to suffer silently. But I also know what it means to be accused falsely. I'm talking about the accusations being levelled against Luv Ranjan.

I was the first girl cast in Pyaar Ka Punchnama and I have been an actress in all of his films ever since. So, one can view this in two ways: either I am too close to see things objectively, or, I am one of the few people who, without a doubt, can tell you who this man really is.

This is my story, my experience, from where it all began…

I walk into an office in my track pants, T-shirt and gym shoes, feeling rather under-confident, being new in the industry and not knowing its ways. The casting director walks in and tells me about the film. A few minutes later, the director, Luv Ranjan walks in and tells me that he wants to do a look test which will be a photo shoot of different looks they want to try - from simple Indian girl to the girl next door to glamorous to sexy. Since there were three girls in the film playing three very different characters, they needed to see which one I would work best for. They also said the film will have a bikini shot and an intimate kissing scene, so only if I was ok with that should I come back for the look test. If I wasn't, then that was ok too, but maybe we could work together on something else in the future...

I went home, thought about it and discussed it with my family. I appreciated the honesty about the whole thing and decided to go back and speak freely. I told them I had done a kissing scene in my first film, LSD, and it was not uncomfortable, so I was fine doing that. But I was not ok wearing a bikini, so, if they could let me wear a stole or something over it, that would work, if not, I would like to let this project go. Finally, in the film, I wore a bikini top with a skirt, that is a fact. It's right there for everyone to see.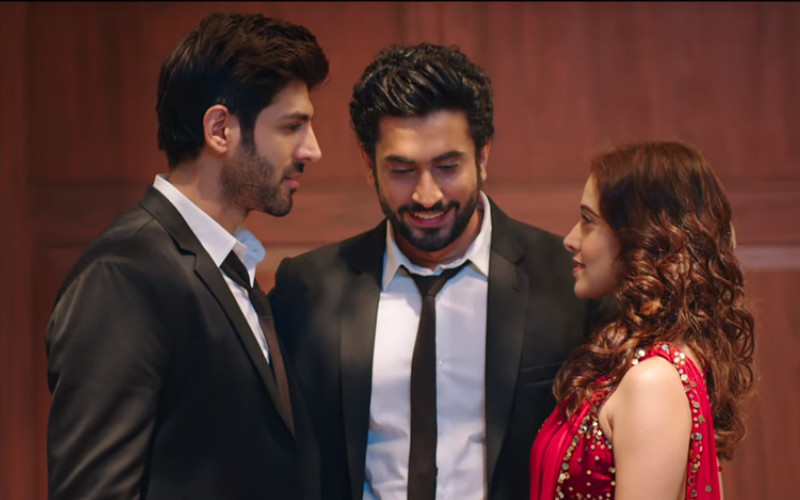 A Still from Sonu Ke Tittu Ki Sweety

From the day of that look test 8 years ago, right up to now, the one main reason I have worked with Luv Ranjan and his team over and over again, is that I feel safe, I feel protected, respected and cared for. They have, in fact, always given me the courage to take action against any such wrongdoings. Every girl in his unit, right from an actor to an AD to a costume stylist to a set designer to a line producer to our hair and make-up staff, has been given that same backing, that same power to come forward and report anything inappropriate and no matter who the man in question was, be assured that he would be reprimanded/fired from his unit. And as a matter of fact, in every such case, has been. Now, it was up to us to use this power responsibly and I am sure every girl in his unit would have her own story to tell.

During the film's workshops, as a process of getting to know each other, we would have long chats about each other and also things happening around us. A safe and honest circle for conversations was created where we spoke our minds and hearts out. We could talk about things that affected us, our opinions, our views on politics, religion, life, anything. We even pulled each other's leg and joked often, but there was never anything discomforting. Ever.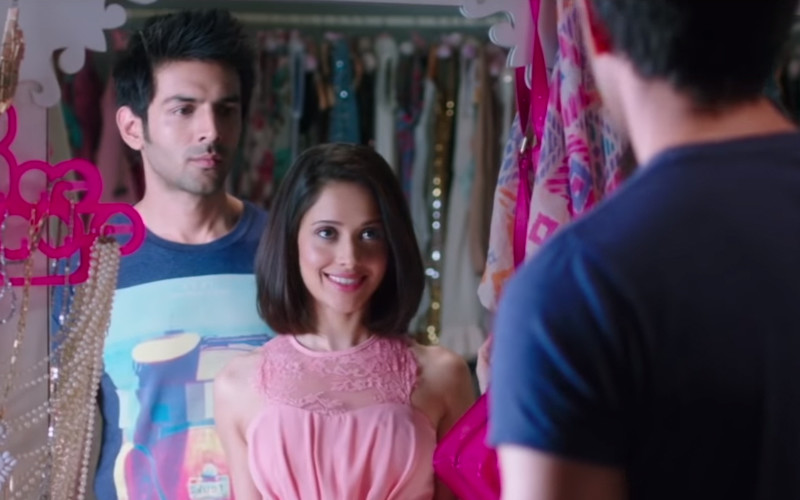 A Still From Pyar Ka Punchnama

When I heard these allegations yesterday, I really just wanted to get up there and start telling everyone about the various incidents that have happened on our sets and how Luv Sir has always stood up for us girls, each and every time, when no one else would. But he told me not to. He said it was his fight to fight and he did not want me or anyone else to fight it for him. But I cannot stop myself or wait anymore. I want to say it for how it was and how it has always been, because the Luv Ranjan that I know, is an opposite to the personality that is being painted recently

There have been many incidents I can recount: I remember this one time so very clearly – we were going to Goa for shoot and there was talk of sending a photographer from a leading publication to cover it. This is where the bikini shots were supposed to happen and the idea was that it'll get some publicity going. Luv Sir called all three of us actresses and asked us if this was the kind of image we would be ok with as our first steps in the industry, also making it clear that he doesn't need to promote his film on this. When we all said no, he dropped the plan.

I also remember a day during the filming of AkaashVani when we packed up and I was walking out of my make-up room, I saw a female crew member crying silently in the corner. We heard her story and implored her to go and report it to Sir right away, knowing he would take action against whoever it was. And he did. He fired the man at once and made sure extra caution was taken to ensure no one tried anything like that again on set.

Ayesha Raza Mishraji talked about an incident on the set of SKTKS, where a female crew member had been a victim of inappropriate behaviour by a male actor. Luv Sir took a stand and fired the actor from the film, recast and reshot those scenes.

From then till now, I have seen this man to be this. These are his beliefs and these have been his actions. He has been a shield for us all and protected and guided us whenever we've felt uncomfortable with anything or anyone.

After reading this, some may think that I am saying all this because he's given me so many films and I owe it to him to stand up for him. Or, because, I am his friend, he must be behaving such with his inner circle. But, all I would like to say is, my encounters with him also began as a complete stranger at one point. And, I can say this with full conviction even now, that my first, second and subsequent meetings with him and his team, have never ever been uncomfortable, even remotely suggestive in nature. I have also personally never heard anything of this nature about him from anyone, anywhere.

He has actually been our go-to guy for everything and has never failed us. All the women who have worked with him, whether actors, or technicians, or crew, I know, will vouch for this.

Nushrat Bharucha