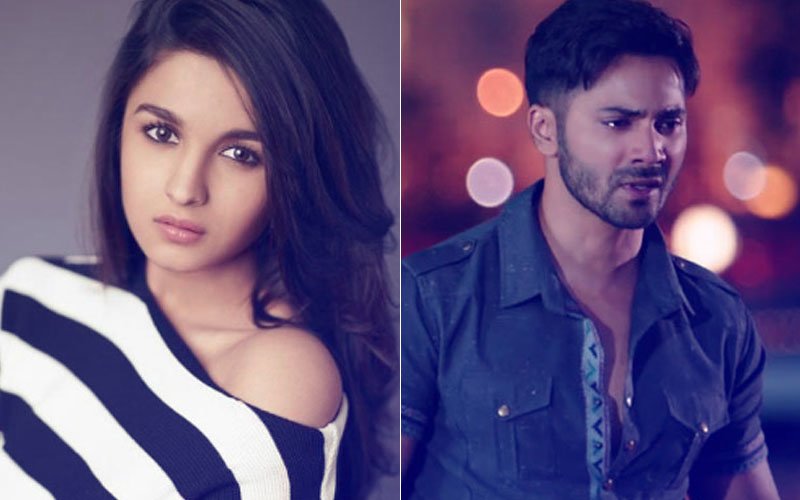 Your browser does not support the video tag.
Varun Dhawan and Alia Bhatt make an adorable pair on-screen. Recently, the duo has come together for a cleanliness awareness campaign and is leaving no stone unturned to promote the cause. Now, they have shot an advertisement for the same.
In the ad, we see Alia and Varun taking a trip to moon and having a crazy conversation. Varun while munching on a chocolate throws the wrapper around. This baffles the actress and she says, "We have already polluted the earth and now we do this to the moon as well?" The actress then takes a trip back to the Earth leaving Varun on the Moon.
A few minutes ago, Alia shared the video on her social media account. She captioned the video, "Can we keep our duniya clean? @varundvn @adarpoonawallacleancity @punitdmalhotra @dharma2pointo."

Not so long ago, Varun, Alia Parineeti Chopra and Arjun Kapoor had raised their concerns over the increasing smog in Delhi. Varun had clicked a selfie with the mask on and shared it on her Instagram account.
"I have clicked this selfie to show you guys what actual smog looks like. I don't want to preach I am equally to blame for this mess as most of the citizens of our great country, but now instead of blaming each other and the government let's change. It's time we go green. #delhichokes," he wrote.
Varun was also seen picking up the litter on-the-sets before his shoot.
Alia and Varun, kudos for the initiative!
Image Source:instgram/aliavarunfan_club