One Year Of Janata Curfew: When Ranveer Singh, Aishwarya Rai Bachchan And Others Cheered To Show Their Support To The COVID Heroes
Today marks one year of Janata Curfew. On that note, here's a look at Bollywood celebrities who showed their support for the unsung heroes during the Coronavirus crisis.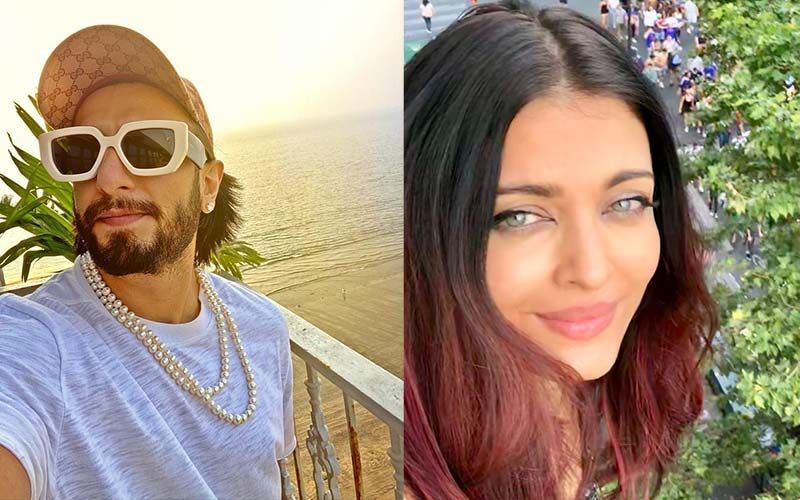 One year ago, Prime Minister Narendra Modi had announced that a 'Janata Curfew' will be placed for 14 hours as India had witnessed a rise in the coronavirus cases. Today, it marks the first anniversary of Janata Curfew and on that note, we take a look back at Bollywood celebrities who stepped out on their balconies and terraces to clap and cheer and thank people (medical professionals, nurses and others) for their immense support. From Ranveer Singh and Deepika Padukone to Amitabh Bachchan and family and Janhvi Kapoor, many celebrities participated in the activity and did their part to show their support to those working tirelessly during the Coronavirus crisis.
Akshay Kumar and Hrithik Roshan came together to pay tribute to those working tirelessly during the Coronavirus crises. Taking to his Twitter account, Akshay shared a video and wrote, "5mins at 5pm: With my neighbours, taking a moment to appreciate those who do not have this luxury of staying at home & working tirelessly to keep us safe. Thank you to all the essential service providers for your selfless work?? #JanataCurfew #BreakCorona."
Amitabh Bachchan and his family also came together to pay tribute for the unsung heroes. Karan Johar and Varun Dhawan's family also showed their support and shared videos on their respective social media handles. Vicky Kaushal and Sushmita Sen also clapped and rang bells to thank the heroes who are working hard during Coronavirus.
Shah Rukh Khan shared a video on his Twitter account and wrote, "InshaAllah #JantaCurfew will help against the spread of virus, though we may have to do this again. The clapping brought so much cheer. So a reminder of safeguards, with some cheer... Pls take it in the right spirit. To all relentlessly working today - Extremely Grateful. Thx!" Ayushmann Khurrana, Ishaan Khatter, and Kangana Ranaut also supported PM Modi's call for Janata Curfew.
InshaAllah #JantaCurfew will help against the spread of virus, though we may have to do this again. The clapping brought so much cheer. So a reminder of safeguards, with some cheer... Pls take it in the right spirit. To all relentlessly working today - Extremely Grateful. Thx! pic.twitter.com/2wfaXPlFVF

— Shah Rukh Khan (@iamsrk) March 22, 2020
Image Source:Instagram/RanveerSingh/AishwaryaRaiBachchan