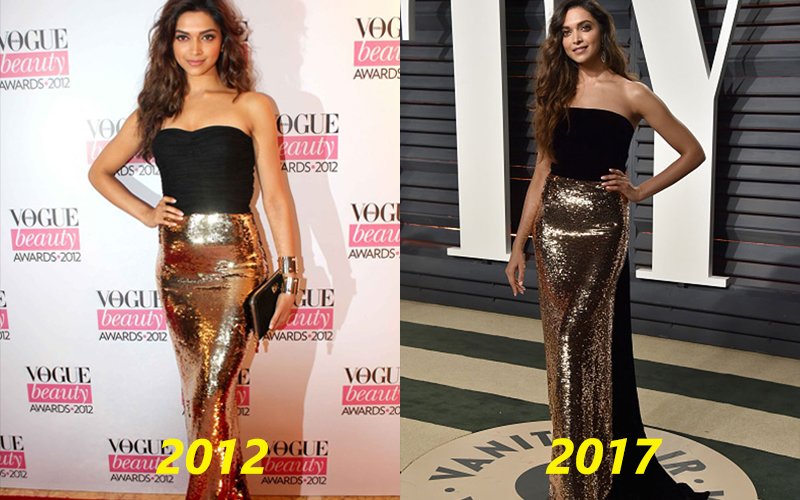 Your browser does not support the video tag.
We guess Deepika Padukone has very little to choose from. Vogue's Anaita Adajania referred Deepika Padukone as a 'True Glamazon' in this Dolce and Gabbana dress back in 2012.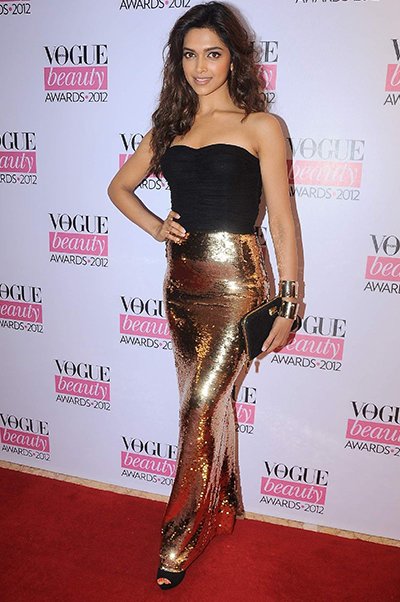 Image Source: twitter/deepikapadukonefanclub
And Deepika took that compliment tad bit seriously! So much so that she ended up with an almost similar look at the Vanity Fair Oscars party. Guess Deepika who's playing it very safe at the Oscars 2017 forgot that she just repeated the same look from 2012! Conscious decision or a memory lapse-We don't know!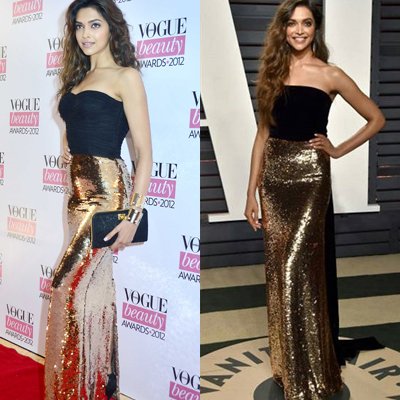 Image Source: instagram/theeffjournal & deepikauniverse
It's a very big blunder if you are captured repeating your outfits at public events in this business and Deepika just took it to another level, by doing this blunder at the Oscars!

Did she think that since its back in 2012, no one would notice it? We hope not, you're too famous to go unnoticed Dippy!

This is Deepika's 2nd appearance at the Oscars 2017. While she didn't attend the main event, Deepika was seen hanging out with Priyanka Chopra at the pre-Oscars party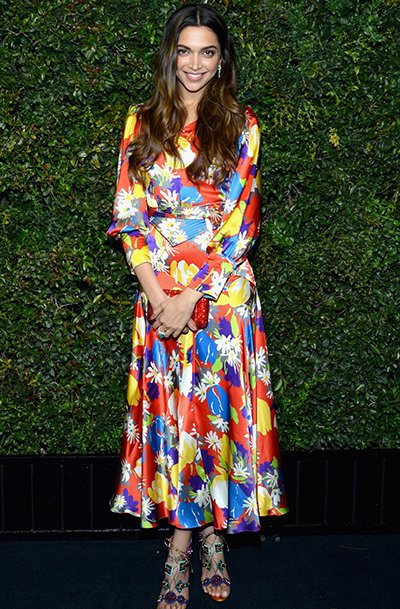 Image Source: fashionbombdaily
Deepika wore a Duro Olowu dress which had all the colours of the rainbow. Deepika did not shy away from using MORE pops of colour when it came to her accessories. She wore multi-coloured sandals by Louboutin and even carried a bright red clutch.

A bad dress is far more acceptable than a repeated dress! But this is not the first time that Deepika has been slammed for her international red carpet avatar!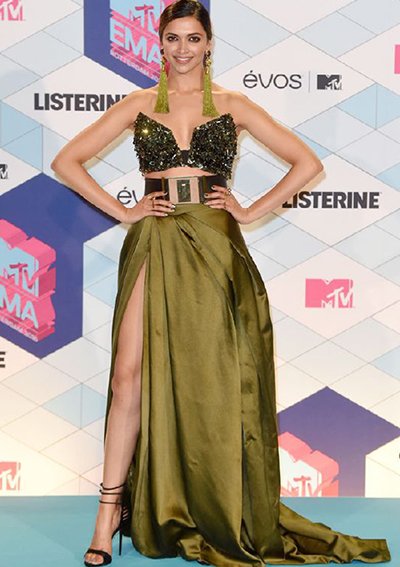 Image Source: ovhdinstation
She made her first attempt at the MTV European Music Awards in a midriff-baring thigh-high ensemble which did grab eyeballs. But the results were not what Deepika expected. She ended up on many international worst-dressed lists with Daily Mail calling her a 'Bollywood Blunder'.

And now yet another one and that too at the Oscars! This shall be remembered for a long time Deepika!



Thumbnail Image Source: instagram/afashionistadiaries & instagram/kokstars