OUCH! Deepika Padukone Wears The EXACT SAME Outfit She Recently Got Trolled For
Trolls be damned! The fashion police might be unforgiving but Deepika doesn't give a flying monkey about them. Last night, the damsel stepped out wearing a black spaghetti top with golden pants; the exact same piece she wore to Shahid Kapoor's birthday bash this year and got bashed for...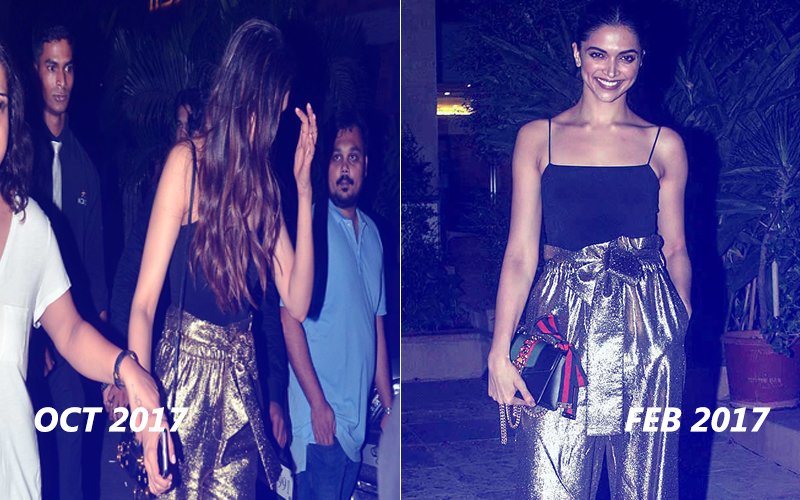 SpotboyE.com's photogs captured Deepika Padukone outside a suburban restaurant in Mumbai last evening, where she was seen in an outfit that we have seen her in before! Of course it ain't no biggie when we repeat clothes but it sure becomes the talk of the town when celebrities step out in the same outfit more than once.

Deepika was seen wearing golden shimmery pants with a black strappy top.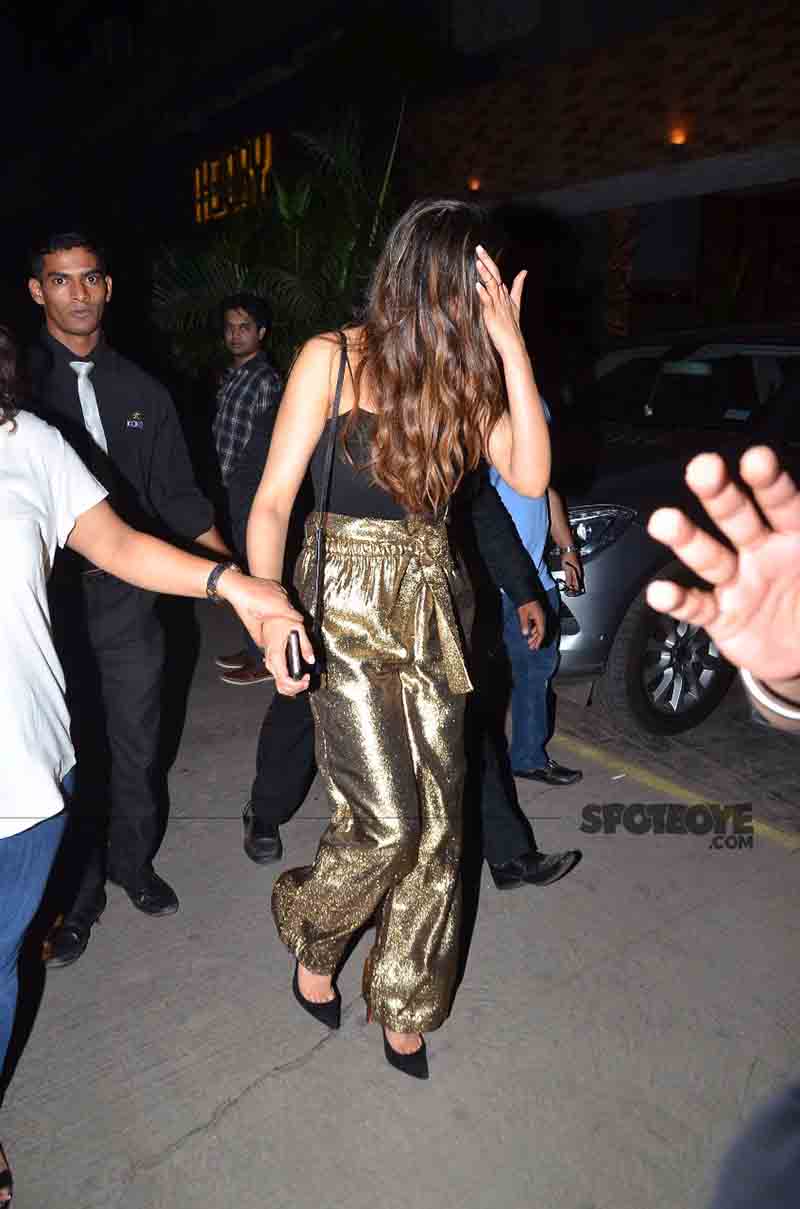 Deepika Padukone Snapped Outisde A Restaurant

Let us jog your memory, she wore the exact same outfit at Shahid Kapoor's birthday bash in February this year. Now, we totally understand that DP has a thing for black and golden. That definitely seems to be her favourite combinations. This instance is proof.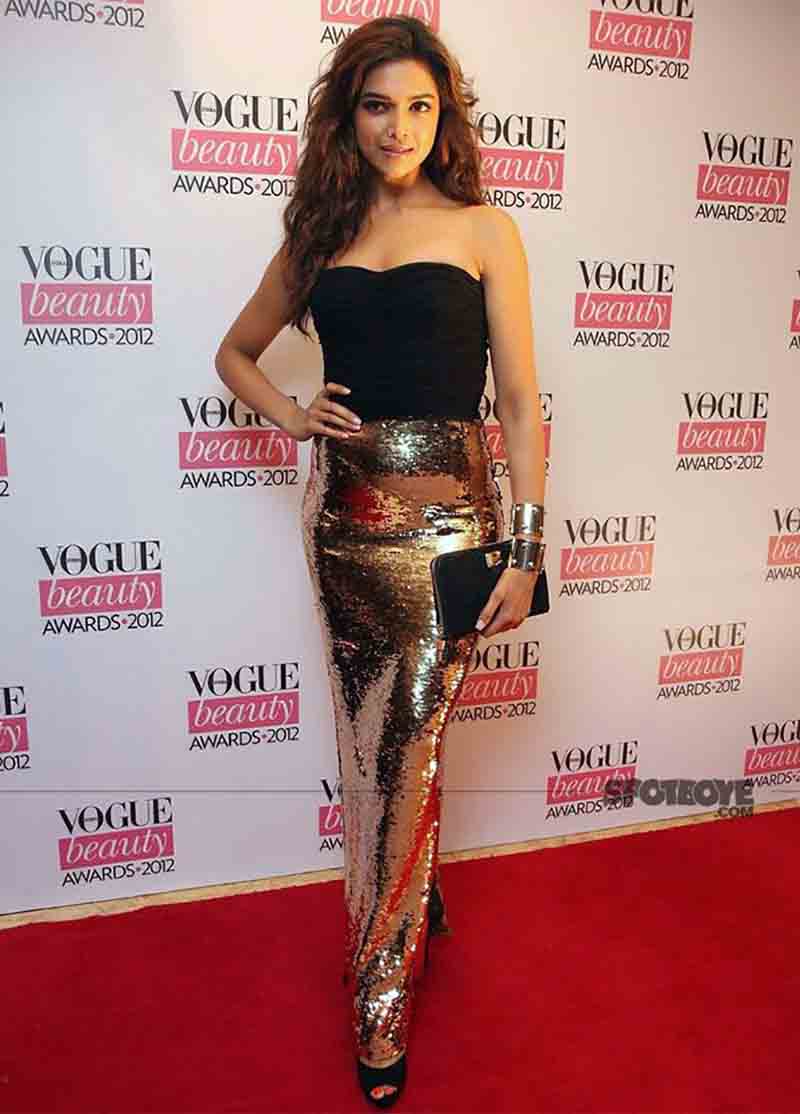 Deepika Padukone Snapped At Vogue Awards

While it is considered a sin for actresses to repeat clothes, it looks like Deepika doesn't give two hoots about what people have to say! Clearly, the actress doesn't give a DAMN! Way to go, DP!

Anyway, on the work front, Ms Padukone is currently prepping for her big release this year, Padmavati, which also stars her beau Ranveer Singh and Shahid Kapoor in key roles. A new song from the Sanjay Leela Bhansali film came out a week ago. Titled Ghoomar, it has received rave reviews from the audience. Moreover, fans are absolutely in love with the way Deepika has effortlessly performed in the song. Padmavati, a period drama is slated to release on December 1, 2017.


Image Source: Manav Manglani