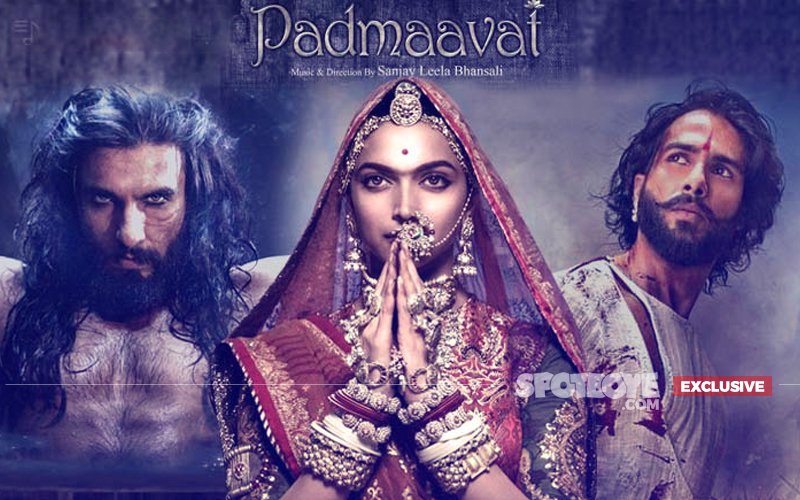 Sanjay Leela Bhansali's directorial Padmaavat is not just getting great reviews from all across, but the film has also brought a sense of unity among theatres owners, across the city of Mumbai. While there are protests in many parts of the country and the film's release tomorrow might get disrupted, the city of Mumbai is looking forward to having a clean release.
We got in touch with theatre owners and trade analysts to get a lowdown on the situation...
Manoj Desai, owner of Gaiety Galaxy & Maratha Mandir, said, "We have kept the first shows of 12 and 12:30. Everything is fine until now as police protection has been assured. Come what may, we are definitely releasing the film tomorrow."
PVR Juhu General Manager, Ravi Sibal said, "Everything is going fine. Police has been very supportive."
Trade expert Taran Adarsh said, "Today there are just select screenings of the film, so not much happened. But the whole picture will be out tomorrow morning."
A spokesperson from Carnival cinemas informed, "We are not screening in Gujarat, MP & Rajasthan. Apart from that in Mumbai we have two places, Vasai & Borivali, where we aren't screening the film. Rest everywhere we hope to have a smooth release. Talking about the police, we aren't sure how much of police protection we shall get. To be fair, will they be fighting other crimes or check who's going to the cinemas or not!"
Rajendra Singh, Chief Programming Officer, Inox informed from Delhi, "We are releasing the film almost everywhere, except few places where there is disturbance. We have 488 screens across India. In a few places the film won't be shown due to possible threat (of violence). Inox has been assured of protection by the local police stations at various places and we have also stepped up in-house security. Advance bookings are very encouraging, but it is difficult to say how many people would turn up to see the film."
An exhibitor based out of the interiors of Maharashtra, who did not wish to be named, said his chain of theatres are ready for the release of Padmaavat. "We will abide by the Supreme Court's order and screen the film as we have got a fantastic advance booking. We have faith in the state government and the police," he said.
However some theatres are still wary of vandalism by religious groups. Viviana Mall in Thane, Mumbai has cancelled shows of Padmaavat as they are scared of property damage.
The Mumbai Police have detained more than hundred of Karni Sena members and other Rajput groups. They have been detained as precautionary measures. Police is also keeping a close watch on social media and WhatsApp groups.
Security has been beefed up in all multiplexes and theaters that will screen the film. Commissioner of Mumbai Police has given instructions to all police stations to take strict action against those who disrupt the law and order in city.
Bipin Bihari, Additional DGP Law & Order, Maharashtra gives out strict instructions to all police officials across the city.
With so much going on, let's wait and watch whether the Shahid Kapoor-Deepika Padukone-Ranveer Singh starrer has a smooth release tomorrow.
Image Source: instagram/bhansalisanjay