Padmavati Trailer: Here's What The Trade Experts Think Of Shahid Kapoor, Deepika Padukone & Ranveer Singh's Magnum Opus
The trailer of Sanjay Leela Bhansali's Padmavati is out, and people are going gaga over it. We decided to check with Bollywood trade analysts and get their feedback as to what expectations the film holds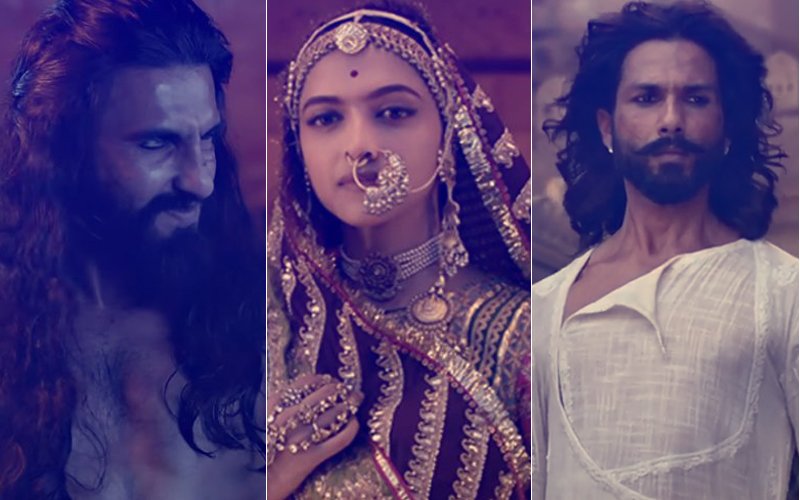 Sanjay Leela Bhansali's movies have always been larger than life, and Padmavati is no exception to that. The film had already created immense buzz in the film industry ever since it went on floors, and now with the first trailer hitting social media, the buzz has only grown more and more. So without further ado let's speak to some of the trade experts to find out what they think about this magnum opus trailer.




Trade Expert Taran Adarsh said, "Stunning, Spectacular and Sensational. The three words I used in my tweet aptly describe my expectations from Padmavati. Sanjay Leela Bhansali is a magical storyteller, and he proves it yet again in this film. If you want to know who will eat into whose role, you can only decide that after watching the film. In totality Padmavati will be magical."
Trade Analyst Akshay Rathi said, "I loved the trailer. Truly a big screen spectacle, which is meant to be watched on the biggest screen you can find. Talking about who would eat into the other's character, I think nobody would do that. All the 3 will be as prominent & memorable in the archives of India's cinematic history."
Trade Analyst Atul Mohan said, "The trailer is mind blowing. It leaves you with goose bumps. I don't have any words of praise which can justify this epic."
Trade Analyst Rohit Jaiswal said, "This is a historic trailer and would be a landmark in history of films. Describing the trailer, I just have one word and that's mind blowing. Even the background music, it haunts you. From the sets to the music to the locations to the making, everything is a spectacle. Padmavati as of now looks a clear winner. I have to have a special mention for Shahid Kapoor. This is what we as fans want from him. He is a big actor and he should be doing more such grand films. Also, take a bow Sanjay Leela Bhansali. He is simply outstanding."
The Padmavati trailer showcases the story of Rawal Ratan Singh (Shahid Kapoor) who is the husband of Rani Padmavati (Deepika Padukone) and is madly in love with her. And Alaudin Khilji (Ranveer Singh) has his eyes on Rani Padmavati as he is completely smitten by her. That enrages a war between Raja Rawal Ratan Singh and Sultan Alaudin Khilji.
Ranveer as Alauddin Khilji, Deepika as Rani Padmavati and Shahid as Raja Rawal Ratan Singh have nailed their characters and how!
Padmavati is set to hit theatres on December 1. Shoot your thoughts about the trailer in the Comments section below
Image Source: youtube/viacom18motionpictures