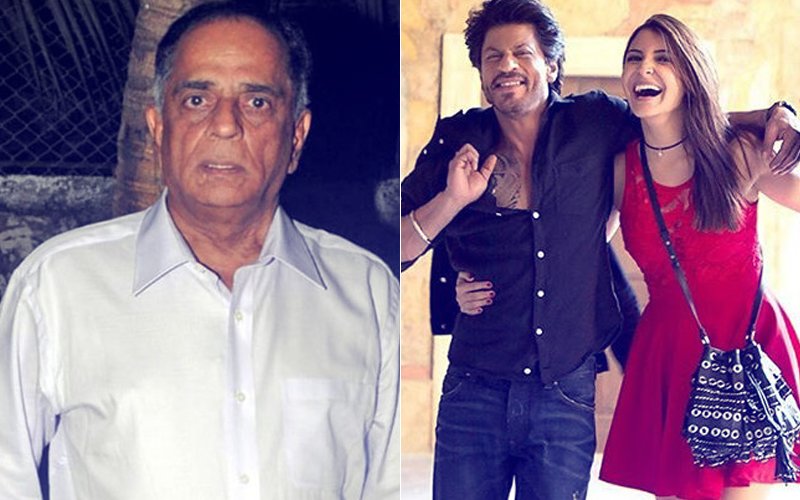 Your browser does not support the video tag.
However, his decision was slammed on social media by the mass and also a few from the industry. Agitated with the backlash, Pahlaj Nihalani has now said that he would pass the word 'intercourse' in the trailer only if 1 Lakh audience votes comes to him stating that they are okay with the usage of the word on screen in front of their children.

It all happened during an interview with a popular TV channel. After being constantly asked about why he had objections on the word 'intercourse', Pahlaj burst out in angst and said, "You take voting from the public and I will clear the word (intercourse) on the promo and the film also. I want 1 lakh votes and I want to see that India has changed and Indian families want their 12-year-old kids to understand the meaning of this word (intercourse)."

For those who've come in late, according to Pahlaj, the filmmakers of Jab Harry Met Sejal were supposed to come back to the CBFC with a corrected version of mini trailers. However, the team didn't pay head to his advice and released the promos on TV which were meant only for digital consumption. According to an ANI report, Pahlaj had stated that film clippings being run on TV need certification as a rule. If there is a word/visual that doesn't fit rating desired by the producer, CBFC asks them to make a correction. However, according to him Jab Harry Met Sejal makers haven't been given the certificate for that particular promo. They are yet to get back to the CBFC with correction.
What do you feel about Pahlaj Nihalani's decision of omitting the word 'intercourse' from the trailer? Are you one of those 1 lakh people he is asking to vote? Leave your comments below.

Thumbnail Image Source: jansatta & instagram/redchilliesentertainment