Panipat: Sanjay Dutt Impressed With Kriti Sanon, Thinks She Can Be His 309th GF
During the promotions of his upcoming film, Panipat, Sanjay Dutt was prodded about his staggering number of former girlfriends, a fact documented in his biopic, Sanju. Dutt jokingly said that his co-star Kriti Sanon can easily be his 309th girlfriend after being impressed with her performance in the film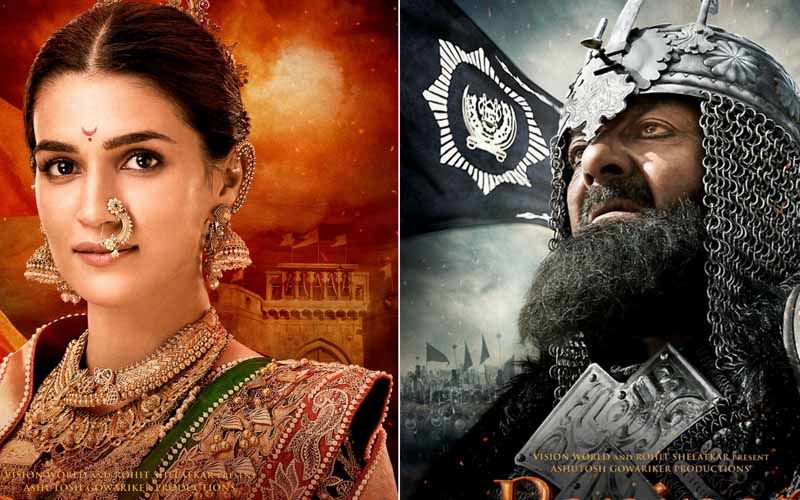 Ashutosh Gowariker is all set to showcase us the biggest battle in the history with Panipat on celluloid. As the film nears the release date, the star cast of the film Arjun Kapoor, Sanjay Dutt and Kriti Sanon are going all out-and-out about to promote their product so it reaches to the maximum people and well, during the promotion itself something very interesting thing happened. Well, the star cast went on to a comedy show to promote Panipat, there the host asked about his experience in the Jail, the one we saw in his documented film, Sanju. He went to reveal how he used to work hard day and night just to reduce his punishment.
However, when the host prodded about his number of girlfriends he had in the past which we saw in the movie, Sanju, he said that he was so impressed with his co-star Kriti Sanon's performance in the film that he jokingly said she could have easily been his 309th girlfriend. For those you haven't watch the film yet, in the film, Ranbir Kapoor aka Sanju said that he had 308 girlfriends.
Building on the same, Sanjay Baba told about his 309th GF which could be Kriti. Talking about Sanju, Rajkumar Hirani's directorial venture was about Sanjay Dutt's life and his struggle throughout his life. The film was one of the highest grossers in 2018.
Speaking of Panipat, Sanjay essays the role of an antagonist as Ahmad Shah Abdali while Arjun Kapoor plays Sadashiv Rao Bhau and Kriti Sanon as Parvati Bai who plays the second wife of Sadashiv. The film also stars Monish Bahl as Nana Saheb Peshwa and Padmini Kolhapure as Gopika Bai will be seen in key roles. Panipat is scheduled to hit the big screens on December 6, 2019.