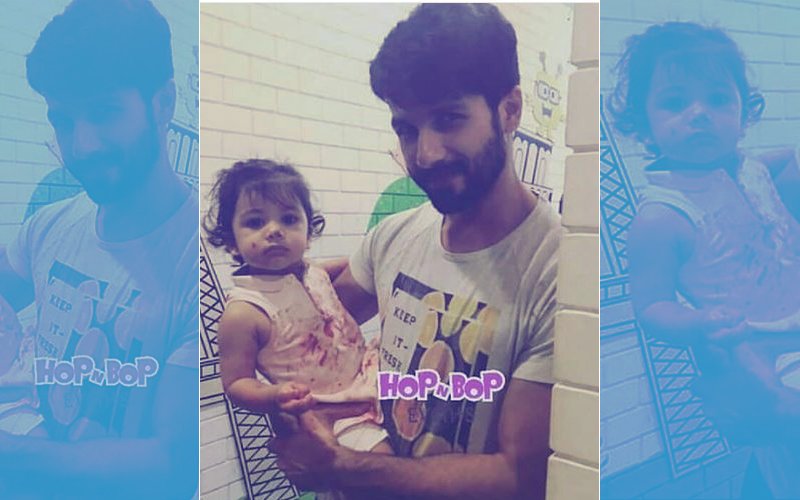 Shahid Kapoor is a doting daddy! New pictures of the Padmaavat star holding little daughter Misha in his arms, after her art class, have surfaced online. It's evident that baby Misha had a fun and satisfying day at her art class. The two-year-old is covered in paint, head to toe.

Shahid beams from ear to ear as Misha looks into the camera. Shahid has often expressed his concern over the media attention that his tiny tot gets. The Internet kind of lost its plot on Tuesday, when an article on Yash and Roohi Johar's birthday party guest-list was published by an online portal.

Referring to Shahid and Mira Kapoor's 2-year-old daughter Misha, the article said, "Shahid and Mira Kapoor's pouty daughter Misha, another Internet sensation, will bring her angelic sex appeal to this Baby Bash." OUCH! In an interview with Mid-Day, Shahid minced no words to express his displeasure. "Leave my kid alone. My daughter didn't choose this glamourous life. What's her fault?" he lashed. "I hate to think of all the glare that is on her. That is probably the only time I feel I should have had another job. I don't want her to go through this. It's not good for children," added Shahid.

We agree with him, while a genuine curiosity in stars' and their little ones is natural, there's a dire need to draw a line between interest and intrusion.
Image Source:Instgram/shahidkapoor