Picture Perfect: Ranbir Kapoor & Raju Hirani Recapture Sanjay Dutt Walking Out Of Jail
The latest poster of Sanju will make you rewind. It will take you to the time when Sanjay Dutt walked out of the jail wearing a blue shirt and ripped denims. Rajkumar Hirani has made sure Ranbir Kapoor nails that look to the T in this latest poster...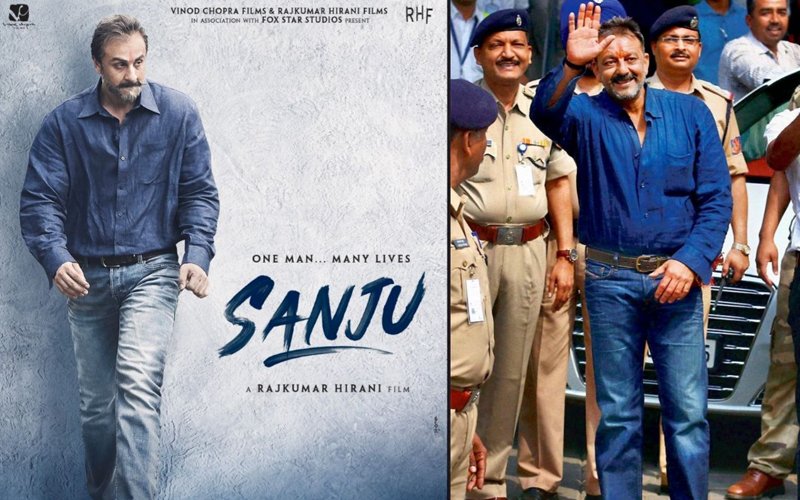 Filmmaker Rajkumar Hirani has admirably replicated the moment Sanjay Dutt stepped out of jail in 2016 in the latest poster of Sanju. Interestingly, the director had shot the actor's walking out live and has even used the footage to recreate the same.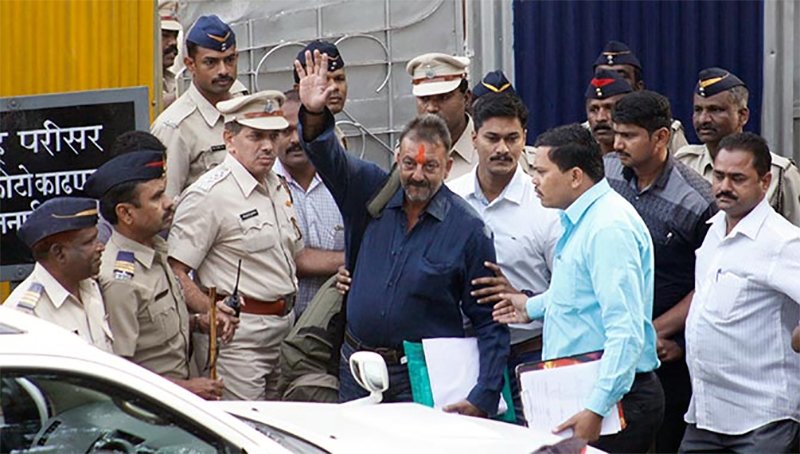 After sharing the close-up view of Ranbir Kapoor as Sanjay Dutt in 2016, the latest poster of Rajkumar Hirani directorial Sanju gives us a long shot of Ranbir Kapoor recreating Sanjay Dutt's release from Yerwada jail on February 25, 2016.
One of the most prominent events of Sanjay Dutt's life, Rajkumar Hirani had shot the actor's release from jail live to bring it alive on screen in the biopic. The film is shot at Yerwada jail and the release from jail sequence comes alive in the poster of Sanju.

The live footage of Sanjay Dutt's release was then closely observed by the film's team to recreate the same on silver screen.
Ranbir Kapoor looks almost a replica of Sanjay Dutt in the latest poster, as minute details of the original were taken into consideration while filming the sequence.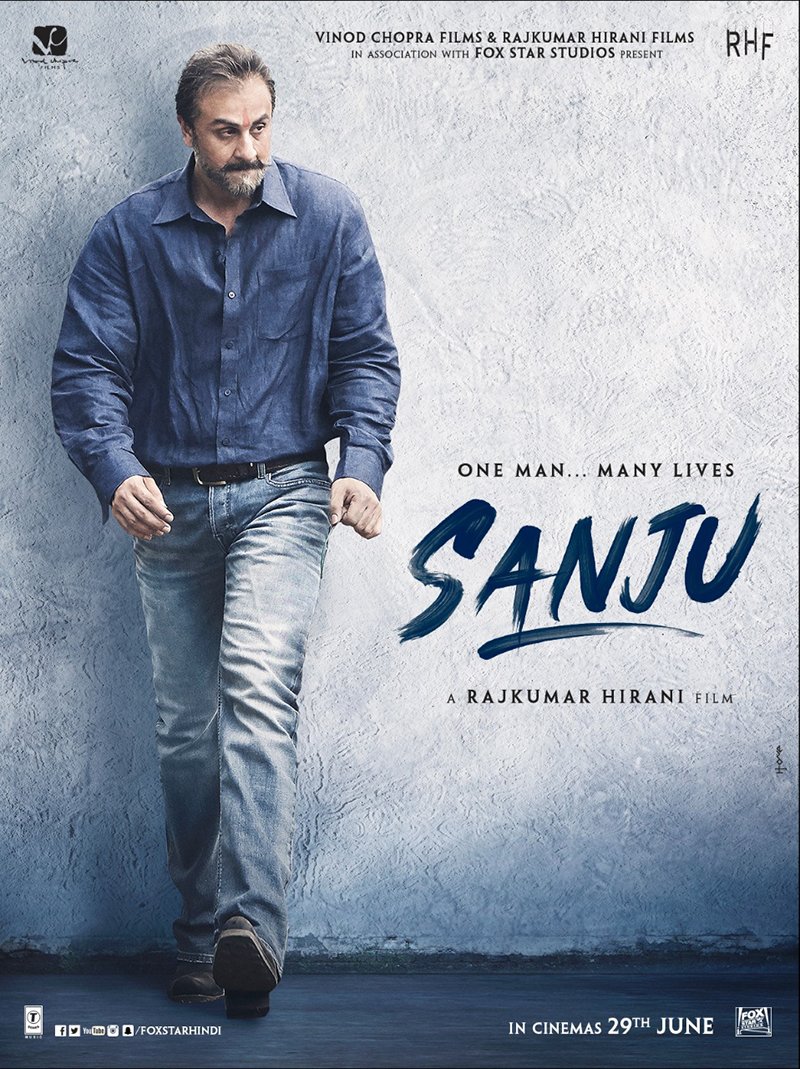 The teaser and poster have been garnering immense praises for the striking resemblance between Ranbir Kapoor and Sanjay Dutt. The uncanny similarities between the two have the audience in splits. While Ranbir Kapoor Kapoor is applauded for his amazing transformation, Rajkumar Hirani is hailed for bringing the life of Sanjay Dutt live on screen as it is.
One of the most anticipated films of the year, Sanju became the most talked about topic on the internet with the release of the teaser. In no time, the video became trending on not just Youtube but also Facebook and Instagram.
Written and directed by Rajkumar Hirani, the film will also stars an ensemble cast in addition to Ranbir Kapoor which includes Paresh Rawal, Manisha Koirala, Vicky Kaushal, Sonam Kapoor and Dia Mirza amongst others.
Produced by Vinod Chopra Films and Rajkumar Hirani Films in association with Fox Star Studios, Sanju is all set to be released on June 29.



Image Source: instagram/vvcfilms