Pooja Bedi Faces Criticism For Her Views On COVID-19 Pandemic; Responds To Users Who Ask If She Is Qualified To Give Medical Advice
Pooja Bedi has been facing criticism on Twitter ever since she posted a video enjoying a motorboat ride with husband Maneck Contractor. Now, she has replied to a Netizen who asked her if she's qualified to give medical advice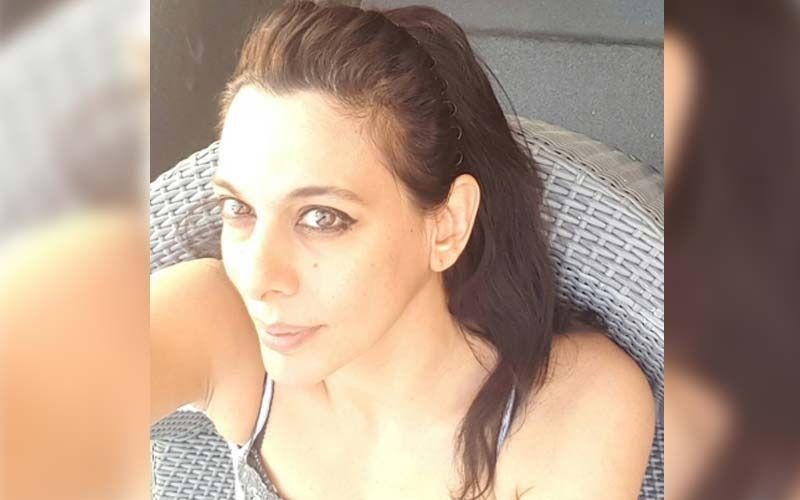 A few days ago, Pooja Bedi took to her Twitter and shared a video of her enjoying a boat ride with hubby Maneck Contractor. Pooja and her husband are stationed in Goa currently. In her caption, Pooja wrote about living life without fear, instead of being caged and masked in fear of the Coronavirus. Many slammed Pooja Bedi for flaunting her privilege, and the actress hit back with replies. Now, as she shared her views about how stress, fear will only amplify illness, she faced criticism once again and was asked if she's qualified to give medical advice.
In a tweet, Pooja Bedi tried explaining her point and wrote, "My personal viewpoint is 2 keep senior citizens & those with comorbities safe & under a lockdown protocol However it's crucial 2 economy & livelihoods 2 let everyone else function, live & work normally. Stress, lack of exercise, fear & financial losses only amplifies illness." In another tweet, she wrote that she chooses 'healing, positivity, herbs, exercise, sunshine' to improve her immunity. A social media user commented on that and questioned, "Did anyone see PhD's in economics or health science or both in her bio?" Pooja replied, "But I'm sure u can see care, concern, positive intent in my tweets. What u see is largely dependent on what you WANT to."
Another social media user wrote that she is a public personality who can influence people, and that if she chooses to give her opinion on specialities that aren't her domain, she should also take responsibility if something goes wrong after people listen to her advice.
Did anyone see PhD's in economics or health science or both 🤯 in her bio?🧐

— Vikas H P (@vikashp369) April 18, 2021
But I'm sure u can see care, concern, positive intent in my tweets.
What u see is largely dependent on what you WANT to.

— Pooja Bedi (@poojabeditweets) April 18, 2021
Is govt or vaccine company taking responsibility for everyone who dies after taking a vaccine?

— Pooja Bedi (@poojabeditweets) April 18, 2021
Image Source: Instagram/Pooja Bedi