She rose to media spotlight when she promised to strip for the Indian cricket if it won the 2011 Cricket World Cup. India indeed lifted the World Cup; however, Poonam Pandey did not fulfill her promise due to public disapproval, but later claimed that she had been denied permission by the Board of Control for Cricket in India (BCCI). In 2012, she posed naked after Kolkata Knight Riders (KKR) won the IPL Season 5.

In 2013, she was the female lead of the film Nasha, playing a teacher who ends up having a sexual relationship with one of her students.

The posters for the film, which featured her "clad in nothing, but two placards tactfully placed to cover her body" had angered people and a group of protestors tore the posters and set them on fire on July 20, 2013 in Mumbai. The general secretary of Shiv Sena Chitrapat had objected to Pandey's skin showing in the advertisements, saying, "We find the poster highly vulgar and derogatory and won't allow such hoardings."

The latest is her pictures from Maldives, which we bring you now.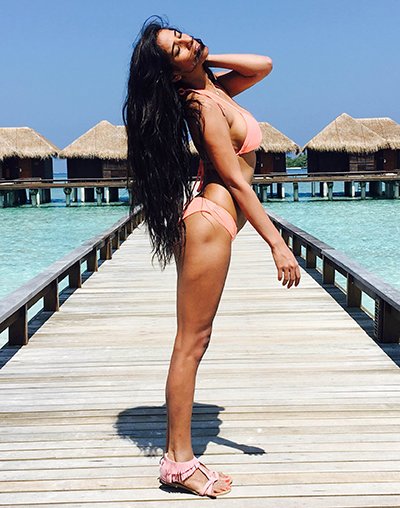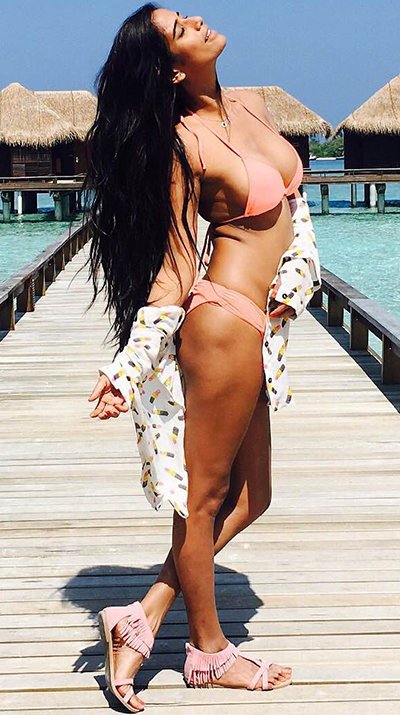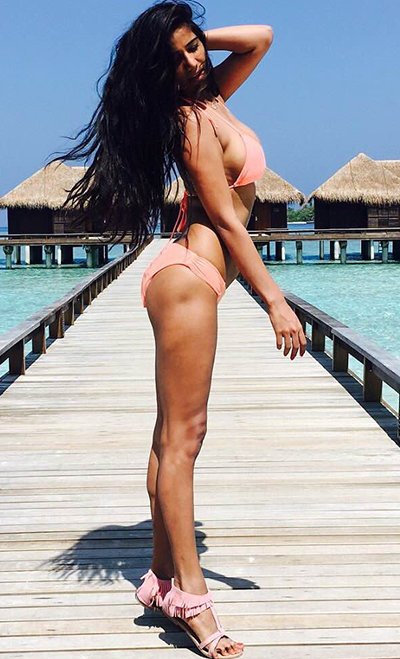 Poonam has been holidaying out there- and how!