Post Sanju's Success, 'Pitted' Against Ranveer Singh As 'Competition', Here's What Ranbir Kapoor Feels...
After the success of Sanju, Ranbir Kapoor has said in as many words that he sees his ex-girlfriend, Deepika Padukone's current boyfriend, Ranveer Singh as his healthy competitor, 'now'...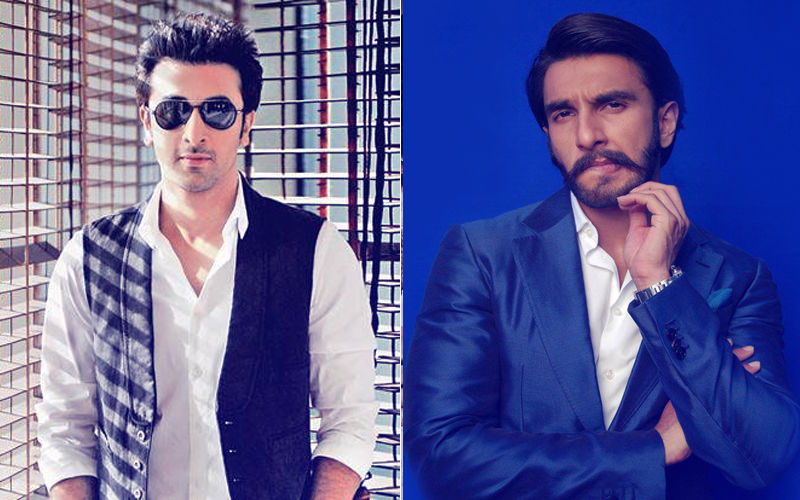 Ranbir Kapoor is riding high on the success of his last release, Sanju. The film, which has managed to enter the 100 crore club in just one weekend, has been applauded by fans. Before Sanju, whenever Ranbir has been asked about Ranveer Singh and seeing him as competition, the actor has always been humble enough to say that the Padmaavat actor is "the barometer of good work". However, recently, post Sanju's success, when Ranbir was asked about the same question, Jr. Kapoor said he sees Ranveer as healthy competition, 'now'.
While in a conversation with PTI, the actor was asked about the comparison between him and Ranveer. He said, "I've seen Ranveer in Padmaavat and I was really bowled over by his performance. I thought he was phenomenal. I've now been pitted against Ranveer as 'competition'. It's amazing to have that. It only pushes us to do better work. He (Ranveer) inspires and excites me. There are times his films do better business than mine and hopefully there will be a time when my films will be doing better business. It will be an interesting pattern".
He further added, "We are two actors who have their own sensibilities. We can't come together just as a project. It has to be liked by both of us, individually. I am really looking forward to working with him and also Varun and Tiger. When you do a two-hero film, you share the burden. It's also easier because you have a partner-in-crime and you can have a lot of fun on sets too."
Talking about the biopic, yesterday, we told you about few modifications that have been made in the film. Ranbir's character (Sanju) has multiple light-hearted moments with his best friend, Vicky Kaushal (Paresh Ghelani). These arguably corny situations were apparently not withheld (we hope cinematic liberties were no taken as the disclaimer suggested), but when Rajkumar Hirani's original draft reached Censor Board chief, Prasoon Joshi, & Co, certain things didn't go down well with them.
And about the 'competition' bit, we wonder what Ranveer has to say about it.