For every mother, the phase of pregnancy comes with a lot of adventures. And food cravings, at any point of time, top the list. A mom-to-be can demand the most random food item that she must have had yesterday or, perhaps, ages ago. Something similar is the case of Bollywood actress Anushka Sharma, who is expecting her first child with husband and Indian skipper Virat Kohli. Well, the Zero star is surely enjoying this oh-so-special phase of her life and her Instagram stories are proof.
As for Sharma's latest craving, it turns out that the actress wanted to binge on pizza and she did. The picture shared by Anushka sees a plate with two large slices of a yummy pizza and chilli flakes on it. Well, a look ahead and the table had whole boxes of pizza. Her caption read, "Go big or go home," followed by emoticons. Damn, even we want to call a pizza outlet now! Anushka Sharma has entered the ninth month of her pregnancy and is expected to go in labour anytime soon.
Take a look: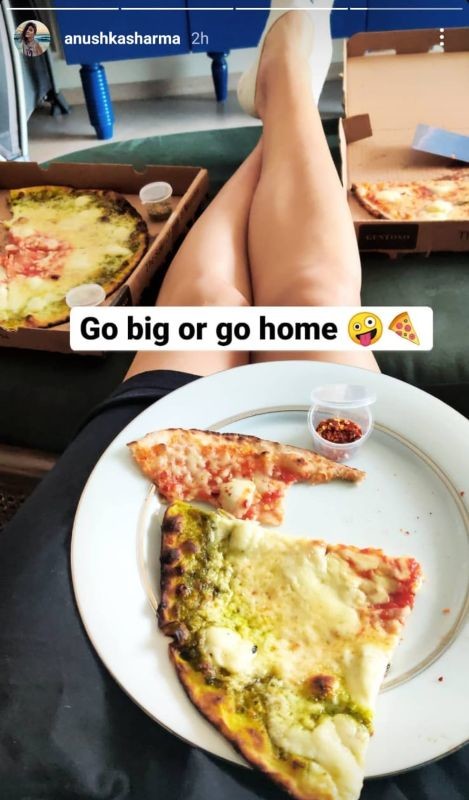 Talking about her pregnancy, in an interview with Vogue, Anushka had said, "The pandemic has been a weird blessing in a way. Virat was around and I could keep it a secret. We only left to go to the doctor's clinic. No one was on the streets so we couldn't be spotted."
image source: instagram/anushkasharma