Preggers Lisa Haydon Says She And Husband Dino Wanted To Have Four Kids: 'It'll Be A Firm Stop At Three, Unless There's An Act Of God'
Lisa Haydon, who is expecting her third child with husband Dino Lalvani, says that their goal was to have four kids. She also opened up about growing up as one of eight siblings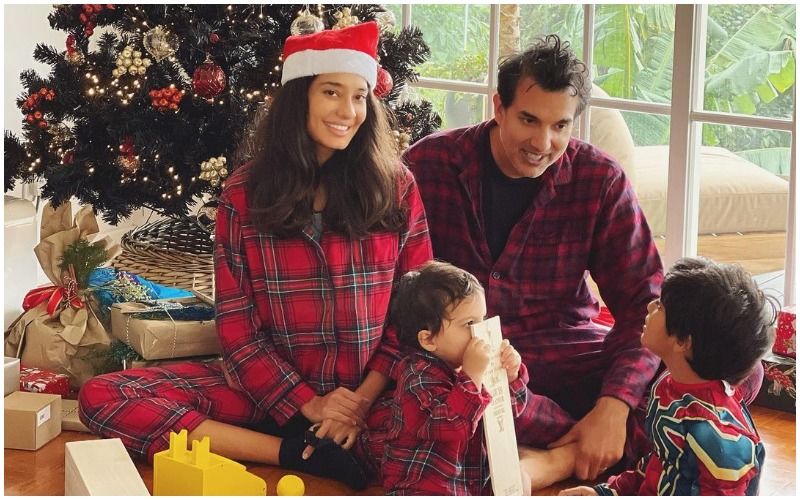 Lisa Haydon and her husband Dino Lalvani are parents to two kids- Zack and Leo. The couple is all set to welcome their third child soon! It was in February this year, that Lisa announced the news of her third pregnancy on Instagram, through a video, and revealed that the baby girl is due in June. While she awaits the arrival of her baby girl, she has been slaying with her beautiful maternity photoshoots. She recently graced the cover of Harper's Bazaar India, and while speaking to the magazine, she opened up about growing up with seven siblings, and how she and Dino also wanted four kids.
While speaking to Harper's Bazaar, Lisa said that since she grew up as one of the 8 siblings, there was no room for them to feel jealous. Instead, they grew up knowing that no matter what the world thought of them, they went home to their own gang. "It was impossible to bully any of us because we didn't care if someone didn't like us. We had our own team waiting for us, at home. My siblings were like my fortress and I grew up feeling very secure," she said.
Further, she talked about her and her husband Dino Lalvani's plans about wanting 4 kids. "My husband Dino and I always knew we wanted to have a third child, we always knew it. In fact, our goal was to have four, but I think it will have to be a firm stop at three..unless there is an act of God," said Lisa.
Image Source: Instagram/Lisa Haydon