Preity Zinta Stopped From Boarding GoAir Flight Due To Ex-Boyfriend Ness Wadia's Orders. SHOCKING!
Petty! Preity Zinta has been BANNED from flying by GoAir because the airline's owner Ness Wadia has issued such orders. Big drama at airport broke out on Saturday. SpotboyE.com brings you an EXCLUSIVE blow-by-blow account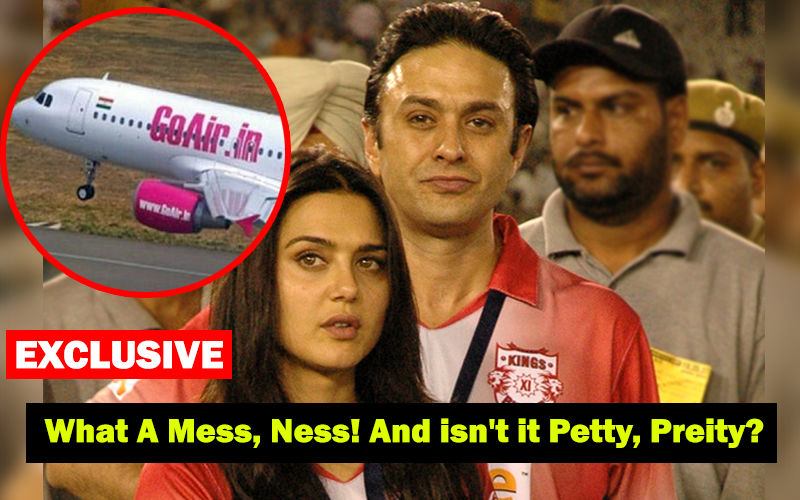 This is TOP and EXCLUSIVE. It doesn't get more BITTER than this. Ness Wadia has issued orders that his ex-girlfriend Preity Zinta should not be allowed to board any flight of his airline, GoAir. Can you believe this? Yes, the Wadia group is stooping so low. Preity was not aware of this and was shell-shocked when she reached Mumbai airport on March 30, Saturday.
The story goes that Preity was booked on an 8.30 AM GoAir flight to Chandigarh and her Kings XI team was booked on another 9.20 am flight. A few minutes before she reached the airport, she got a call from her staff that they had been given her boarding pass but it had been quickly taken back.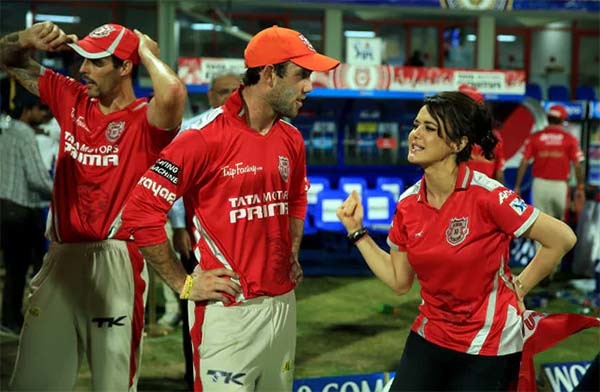 Preity Motivating Glen Maxwell
On reaching the airport, Preity demanded to know what the fuss was all about. She was told by GoAir that they had been issued strict orders that she could not fly by their airline. "Now, this is illegal. The GoAir aircrafts are owned by the government and not Ness, he may be one of the owners of the airline alright but that doesn't give him any right or license to decide which passengers will board GoAir flights and which won't. Ness has got really petty and he could have easily avoided this mess."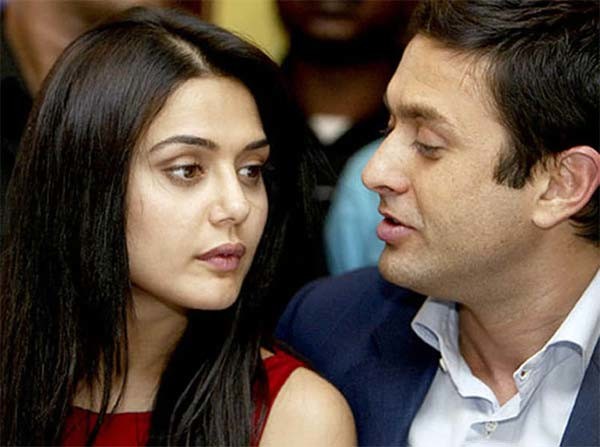 Oh, those were the days!
Several calls were made by the airline to their higher officials and the matter was resolved in the nick of time, but not before Preity had confirmed that Ness had resorted to such lows. Actually, Preity had heard three months ago that Ness had given such orders but never expected that it was indeed the case. "Wahan pe aisa hua tha ki Preity was supposed to fly to Jammu by GoAir. However, she didn't get up in time; it was a Sunday. After some time, her staff got a call from their travel agent that it was good that she had overslept else there would've been a big tamasha at the airport, since GoAir has banned her from flying by their carriers."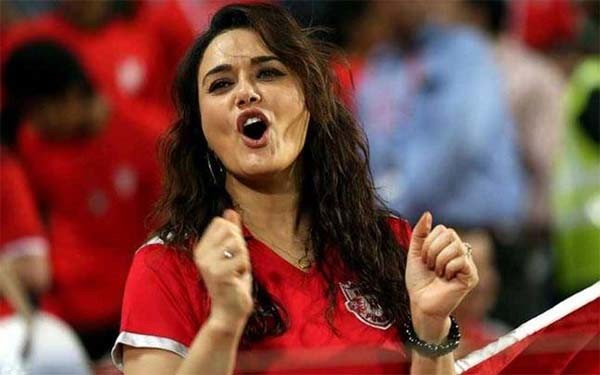 Preity Goes Ecstatic In The Stands
Despite several attempts, Preity and Ness remained unavailable for comment.

Attraction, Love, Mommy's Objection, Fights, Threats, Abuse. It was such a Heady Mix:
Preity Zinta and Ness Wadia opened up about their relationship in 2005. In 2008, they bought Kings XI Punjab team of Indian Premier League (IPL) together. But Ness's mom Maurren Wadia was strictly against the relationship. Slowly but surely, the couple started having very ugly fights and they broke up in 2009. However, they continued to be business partners, co-owning the IPL team. On June 13, 2014, Preity Zinta filed a complaint against Ness accusing him of molestation, threats and abuse.


Updated on Sunday, April 7: 36 hours after the incident after a fully quiet Saturday, GoAir sprung up to call us this morning and deny the incident.

But our sources maintain that Zinta did not have a smooth time in getting into the flight in question exactly as described above.


Image Source:- Tollebild/amarujala/priyo/royalkhabar/newstimes