Pressure By Editors And Greed Of Photographers Is Torturing Taimur And Many Other Star Kids
Who is responsible for the lensmen waiting outside Kareena and Saif's house to get a picture of Taimur? Just the editors and photographers. If both can just stop being driven from herd mentality, the media will become a better tool of information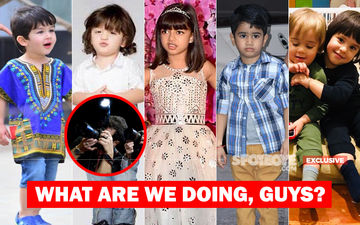 Let the truth be told. It is tougher to say it than listen. Saif Ali Khan is right in resisting if the paparazzi has started to get too heavy on Taimur. Imagine the photographers waiting outside his house almost every other day! Naturally, the neighbours would call the police. For Pete's sake, Taimur is not public property! I, for one (and I hope this is not just one voice), strongly believe that we rather need to up our journalism.
How many of us have the inclination and balls? How many hands do I see going up for what I just said? Few. How many of us have herd mentality and love lazy journalism? How many hands do I see going up for what I just said? Many. Got the answer?
We have reduced entertainment journalism to having mere voyeuristic value and content duplication. Agar doosre koi media ke paas woh picture hai toh mere paas kyun nahin? Why doesn't our photographer work 24 x 7? So, let us sack the photographer who has not delivered to us. I know of publications who have done this in one go, not because the photographer failed to deliver on various different occasions. Agar doosre media ke paas koi story hai toh mere psas kyun nahin? Authenticity be damned!
I remember Rani Mukerji texting me that Spotboye.com had put a wrong picture of Adira. The whole world (the most common word we hear in newsrooms) had put it out and so had we. One of my first lessons that I need to bottle up came here. Thank you, Rani.
So, imagine the pressure on the reporters who are actually chasing, err, lifting stories from here and there. And imagine the pressure on the photographers who are being called by me (yes, by me too) and several other editors that they missed Taimur's picture? But now I feel it's high time we think.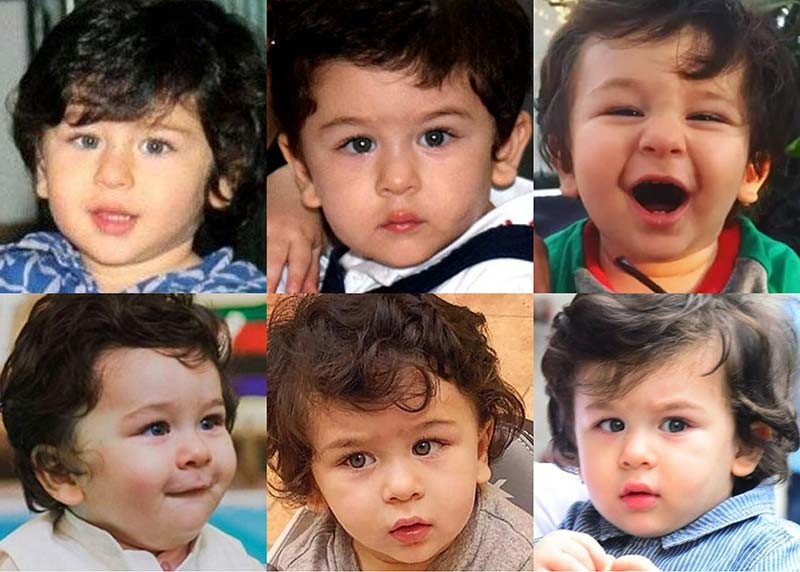 Taimur has no news value, only cosmetic value. Why is cosmetic value becoming more important than news value?
Okay, so now hitting where it hurts the most. This is because of editors and photographers who both deserve condemnation of the highest order. The editor is feeling left out that he didn't get Taimur's picture and shaming the photographer, who in turn is vowing after that rap-on-the-knuckles (or should I call it 'blast'?) call that next time out he will give him better pictures of Taimur.
Mind you, this is happening to every other star kid, it's just that it might be more in Taimur's case.
That's where the lights in Taimur's eyes come in from. The pressure from the editors and the greed of the photographers.
How many photographers have told editors that so what if they missed a particular picture of Taimur? Do you know that certain sections of the media pay an extra X amount to certain lensmen who promise them a certain good and fixed number of pictures of Taimur, ever week/month?
The question is: What are the media houses going to do with those high number of pictures of Taimur? Derive clicks, what else!. What a shame! Why not get something newsworthy piece or instead?
No, they won't. In fact they can't.
Because they are blinded by the fact that Taimur is trending! And who made him trend? The editors and the photographers, by lapping up 400-500 pictures of the poor child every month, each set comprising of 10-15 in number but differing by a mere 10-15 degrees- thoda sa angle idhar, thoda sa angle udhar! And that's news by the way in today's times!
I know of many journos who have kept a rough draft of Taimur story ready, which forms their second, third and fourth para. Bas, sirf first para likhni hai as per the new pictures without even calling up the photographer to know where and when they were taken! How many newbies of the phone-savvy Gen X know the five Ws and one H of journalism?
Jaldi upload karo and send it to Saif and Kareena to show that we do cute things for you and ask them to retweet! These are the instructions being given in newsrooms. Koi shaque?
And I am not talking just about the digital media. The print media also loves to carry a picture or two of Taimur/Aaradhya/Adira/Ravie/Laksshya/AbRam/Yash-Roohi and many more star kids. Easy journalism, easy filling up of pages. Likhna kya hai- sirf cute munchkin, we can't take our eyes off him, Awww and Oohh!
Can this end or at least decrease?
I am not taking a stand that we at SpotboyE.com will not publish pictures of Taimur/Adira/Ravie/Laksshya/Aaradhya/AbRam/Yash-Roohi? Why put the children in a corner (literally)? I am just saying that editors and photographers must start chasing stories/grown-up stars and not kids who have barely learnt to walk and talk--- and some of them are still in the cradle! For Pete's sake, man!
Image Source:- Viralbhayani/pinterest/instagram/aradhya_bachchan_/karanjohar/officialpsds/
therealkareenakapoor/iamabramkhan/lifestyle_in_human/tusshark89/hypenq_pr/aradhya_bachchan/taimuralikhanx/iamabramkhan
They say the best things in life are free! India's favourite music channels 9XM, 9X Jalwa, 9X Jhakaas & 9X Tashan are available Free-To-Air. Make a request for these channels from your Cable, DTH or HITS operator.