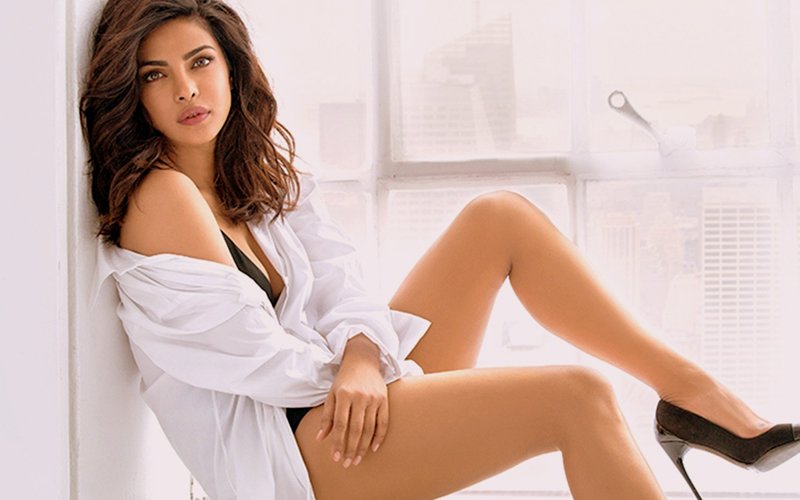 Priyanka Chopra's love for animals is well-known. The star, who already has an adorable cocker spaniel, Brando, back home has also adopted a tigress, Durga and a lioness, Sundari (from the Birsa Biological Park in Ranchi) in the past. And now, Priyanka has added another (cute) member to her family recently. This time it's a 6-week old rescue dog which she brought home in her uber apartment in Manhattan. From the looks of it, she can't get enough of him already.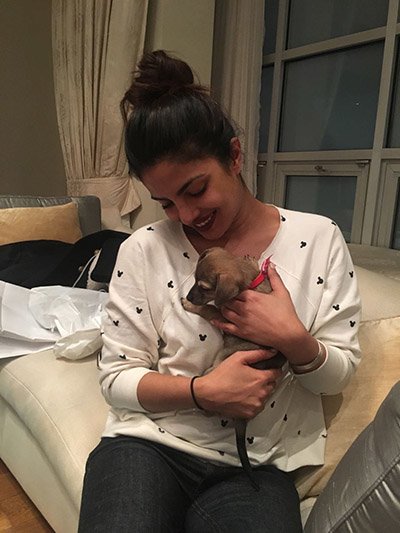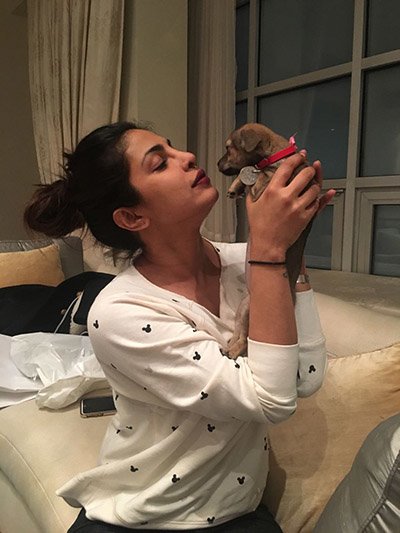 Isn't she a global star in the true sense? We are sure, the little puppy is in good hands. We can't wait to know what the dog will be called. Any suggestions?
Priyanka has become a household name in the US, courtesy her portrayal of Alex Parrish in Quantico. Apart from being applauded for her acting chops, she is also making her presence felt through the numerous chat shows that she has been part of.
Priyanka recently appeared on The View which is headlined by Meredith Vieira, Star Jones, Debbie Matenopoulos and Joy Behar. On the show, she spoke about juggling Hollywood and Bollywood, being accepted by the West and essaying a negative role in Baywatch.
The Quantico actress also addressed issues of body shaming which has been plaguing the world for a long time now. "It happens to all of us, especially in our business. You're supposed to look a certain way, to dress a certain way. You get the pressure from everyone around saying, 'You used to fit into the dress last month and not anymore'. You know people have reasons. Your body reacts a certain way," she said.
Talking about how she deals with the issue, she said, "It's such cowardice. And there's this beautiful button online called 'Block'. Just use it very often."
Are you listening, girls?

Thumbnail Image Source: wallpapers.localaddress