Priyanka Chopra And Nick Jonas' COVID-19 Fundraiser Collects Approx 2 Crore 50 Lakhs In One Day; Couple Thanks All For Making A Contribution
Priyanka Chopra and Nick Jonas set up a fundraiser with Give India to collect donations for those suffering from the wrath of Coronavirus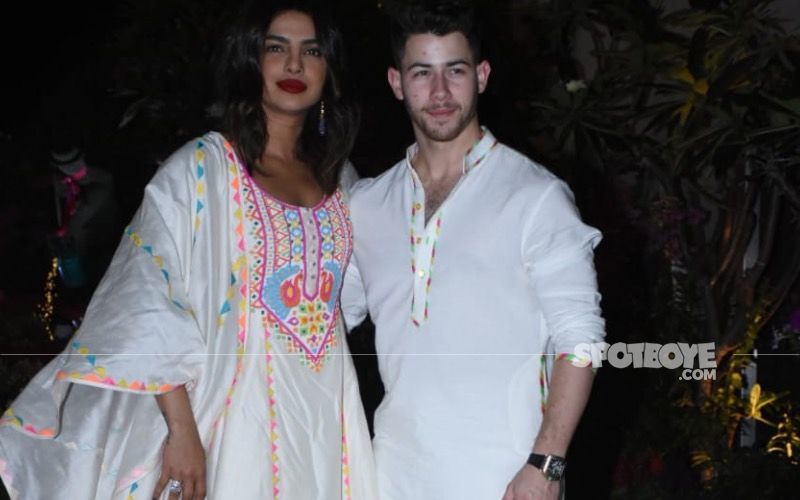 India is among the worst-hit countries by Coronavirus. The medical system is under tremendous pressure as more and more people are testing positive for Coronavirus. Amidst the pandemic, celebrities are coming forward to help those in need. Stars like Sonu Sood, Ajay Devgn, Akshay Kumar and others are doing their best to help the needy by building medical infrastructure and more. Priyanka Chopra, who is currently abroad with hubby Nick Jonas, is also doing her bit to help the country in testing times. She has set up a fundraiser to collect donations for those who are in dire need.
With Give India, Priyanka along with Nick has set up a fundraiser and urged all to make a contribution. Within a day, the fundraiser has managed to get approximately Rs 2 crore and 50 Lakhs in donations as we write this story. People from across the globe are making their contribution. To thank all those who have already pitched in and to urge others to donate, Priyanka shared a video on social media. The video also sees Nick Jonas. Thanking all for contribution, Nick says, "Every contribution matters, no matter how big or how small."
Priyanka shared this video with the caption, "#TogetherForIndia…. Thank you all for your support and donations. Your contributions are going to make a tangible difference in this fight against the vicious spread of Covid 19 in India. There is so much left to do and we hope that this momentum we have built will continue."