Priyanka Chopra Enacts Shah Rukh Khan On-The-Sets Of A Reality Show
Quantico actress Priyanka Chopra was on-the-sets of Karan Johar-Rohit Shetty's India's Next Superstars, where she enacted her favourite scene from Dilwale Dulhania Le Jayenge and played the role of Shah Rukh Khan...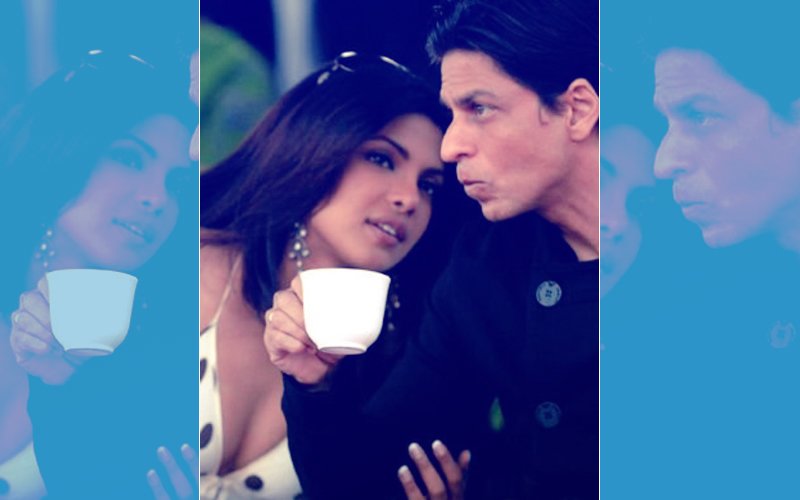 Ever since Priyanka Chopra is back in town, she is being spotted hanging out with her friends, attending awards and making appearances at various social outings.

Recently, the actress was on-the-sets of India's Next Superstars, judged by Rohit Shetty and Karan Johar.
During the episode, the actress revealed that like most of the people, Dilwale Dulhania Le Jayenge is her favourite film too. As per reports, the three even recreated PeeCee's favourite scene where Karan Johar goes to Amrish Puri's shop for buying beer and after an unsuccessful attempt, gets punched by Shah Rukh Khan.
In the recreated scene, PeeCee enacted Shah Rukh Khan, Rohit Shetty portrayed Amrish Puri and Karan Johar played himself. The three had a gala time and later Priyanka admitted that she wanted to smack KJo ever since she saw the film.
A few days ago, Priyanka Chopra was spotted at Virat-Anushka's reception. Prior to that the actress was supposed to be felicitated with a doctorate degree by the Bareilly University, however, the dense fog in the Capital played spoilsport and the global icon had to bow out of the event.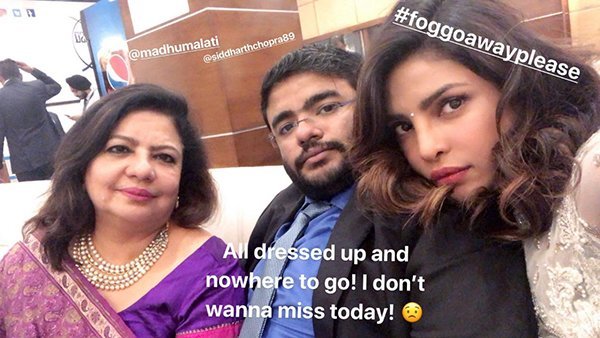 Expressing her regret, in a statement, Priyanka said, "I am heartbroken that I will not be able to attend the convocation ceremony and receive my honorary doctorate in person at the Bareilly International University today. We've been at the airport since this morning waiting for clearance from the ATC. My team had also explored all other possible options to get there but the fog has put to rest all plans for today.

The statement further read, "I was really looking forward to going back to Bareilly... not just to receive the honorary doctorate but also to see old friends and family and just reconnect with a city that has been such an important part of my life."
"I want to thank the University for being so understanding and amazing and I would to wish every graduate all the very best as they set forth on a new journey. I will see you all again very soon," concluded the statement.
Well, we can't wait to see Priyanka enact King Khan on the show.
Image Source:twitter/srkpriyankafans