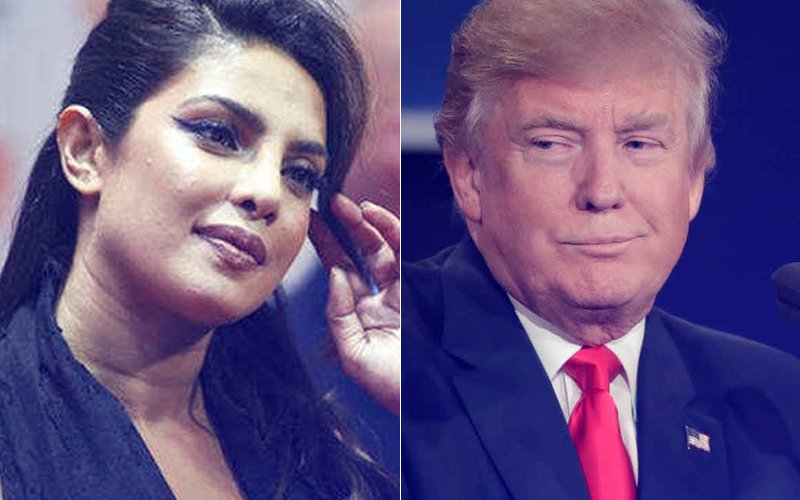 Priyanka Chopra is someone who always surprises you with her candid answers during an interview. Recently, the actress appeared on the covers of a popular magazine. During an interview, she was asked who could be the next President on America and Priyanka's answer has gone wildfire.
Responding to the question, Priyanka said, "Anybody will do at this point. And I don't even need to explain why."
Talking about Priyanka's work, the actress is currently shooting for the third season of the American series Quantico. The actress is also busy with a Hollywood film A Kid Like Jake. A few days ago, Priyanka Chopra had spilled the beans on her personal life. PeeCee had said, she was in a committed relationship for a year but has been single for a year. During an interview, she was asked if distance helped her overcome heartache, she said, "The heartache? No, I come back to Mumbai every three minutes. I need an excuse, please bring me back. All that doesn't make a difference, I don't run away from my problems. I believe in facing them. So, if your heart hurts, you have to look into what is causing you heartache. The day it stops hurting is when you'll be over with it."
While talking about baggage from one relationship to another she said, "No. Maybe, at the moment I don't feel I have baggage. Maybe, I'll judge the next one based on what I felt in the last one. I have now become okay with myself. I like my company, I like my time. That's why I believe I've healed. I'm ready to deal with life and whatever it has to offer. But honestly, what happens with a lot of people, a lot of my friends have been through this, is that when you go through heartbreak, you hold the world responsible, you hold your ex-responsible. That is keeping the weight on your legs. So forgive and forget and let go!"
Coming back to the statement, we must say that Priyanka does not hold back what is in her mind.
Image Source: instagram/priyankachoprafan_club