Priyanka Chopra-Prakash Jaju WAR OVER: Both Parties Withdraw Their 15-Year-Long Court Case- EXCLUSIVE
This morning brought a wind of change for Priyanka Chopra and her ex-manager, Prakash Jaju as both of them amicably withdrew their respective cases against each other at the Andheri Magistrate court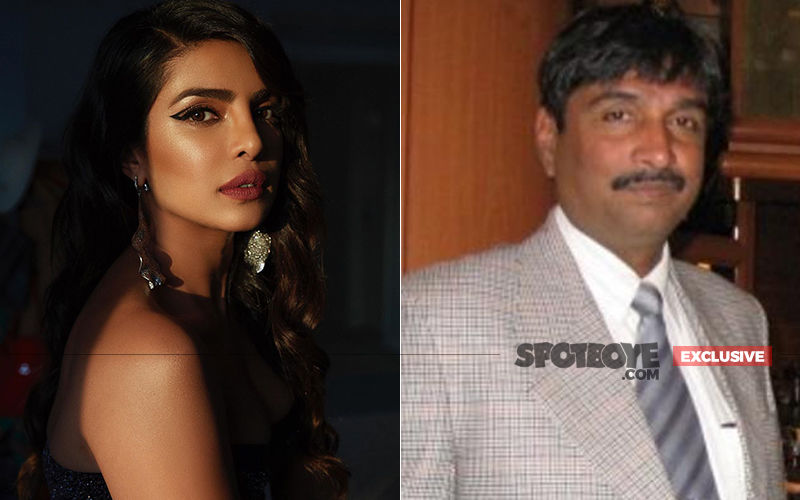 During her early years in the industry, Priyanka Chopra was caught in an infamous controversy with her former manager, Prakash Jaju. He had filed a criminal case in the Andheri Magistrate court, in 2004, accusing Chopra of violating their legal contract when she unceremoniously announced that his services had been terminated. Post this, Jaju made several claims, some extremely controversial and destructive for Priyanka's career, and the actress too hit back in her defence. It's been 15 years since both the parties have been fighting out at the court. Needless to say, they have chosen not to cross each other's path and have kept the communication zilch.
However, this morning brought a wind of change. SpotboyE.com has it exclusively that the legal battle between the two parities- Priyanka and Jaju is finally over. And what's even more surprising is there is no winner. Both of them agreed to withdraw their cases, after their advocates sent out feelers to each other about the same.
At the Andheri court, today, the hatchet was buried in the presence of Dr. Madhu Chopra, Priyanka's mother (who was representing her daughter) and Prakash Jaju. The magistrate made a video call to Priyanka Chopra as well, seeking her confirmation on the withdrawal of the case. Priyanka replied in affirmative and that put an end to the long war between Jaju and her.
For those who've come in late, the entire tiff started when Jaju started taking interest in Priyanka's personal life, when she was all of 22. As claimed by Jaju in his old interviews, he wanted Priyanka to focus more on her career than her then affairs. And this reportedly didn't go down too well with Priyanka, who fired him instantly, without due notice. Jaju had apparently scanned through her mobile bills, without Priyanka's permission, which irked the actress to no end.
"Her mother told me to look after her career until she gets married. I have a legal contract with Priyanka. And she has gone against it. My contract with her states she has to give me six months' notice before relieving me of my work. She suddenly sent off an SMS to everyone saying my services had been terminated. Her father issued a notice in the trade interviews." Jaju had said in a 2004 interview.
Besides these, there were many other serious differences and ugly accusations made between the two parties. However, today seems to be a new day for both of them as they have ended their 15-year-long war with mutual consent.
Image source: Instagram/ Priyanka Chopra / Blogspot