Priyanka Chopra's Mother REACTS To Outfit Comparison With Deepika Padukone: 'Pri Always Carries Haute Couture Better'
Priyanka Chopra's mother Madhu Chopra reacted to Priyanka's outfit comparison with Deepika Padukone, and said that Priyanka carries haute couture better. Here's how netizens reacted!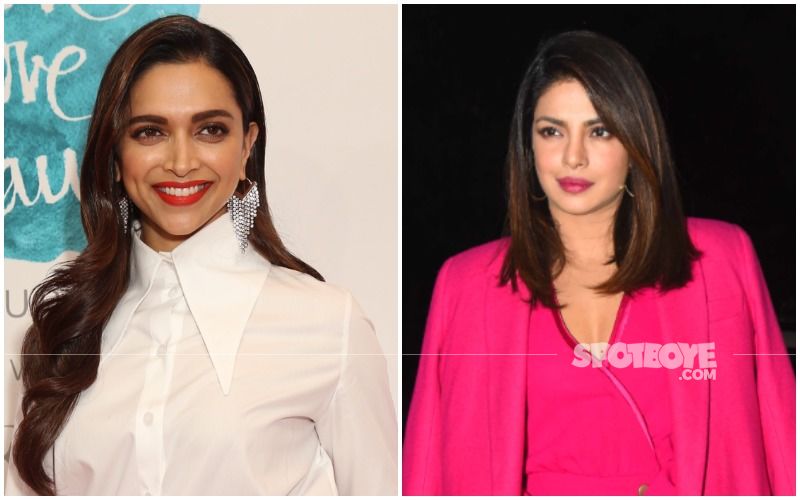 Priyanka Chopra recently dropped some stunning pictures of herself from her photoshoot with the magazine Vogue Australia. One of the monochromatic pictures from the photoshoot shows Priyanka Chopra wearing a black bodycon gown, with embellished straps. An entertainment site wrote a fashion face-off article, comparing the black outfits worn by Priyanka and Deepika Padukone. Deepika's was a black off-shoulder floor-length gown. Priyanka Chopra's Madhu Chopra's mother weighed in on the comparison, and reacted to it.
Madhu Chopra tweeted that firstly, both their outfits were different, and not similar. Further, she added that Priyanka carries haute couture better. "Only a blind will think they are wearing same@outfit. Besides Pri always carries Haute couture better," wrote Madhu Chopra. While neither Priyanka, nor Deepika have replied to this, social media users jumped in on the conversation, and reacted to Madhu Chopra's tweet. While one Twitter user wrote, "Why put one against the other? Be better," another one wrote, "#Facts! Couldn't have agreed more with @madhuchopra."
A few disagreed with her point of view. One social media user responded to Madhu Chopra's tweet and wrote, "Aunty is so embarrassing," replying to which, Madhu Chopra wrote, "Stating facts is not embarrassing." Take a look at the tweets below:
Only a blind will think they are wearing same@outfit. Besides Pri always carries Haute couture better

— madhu chopra (@madhuchopra) May 26, 2021
Stating facts is not embarrassing

— madhu chopra (@madhuchopra) May 26, 2021
Image Source: SpotboyE Archive