Priyanka Chopra Wants Her Relationships To Stay Away From 'Buri Nazar'
In an old interview, Priyanka Chopra had revealed that she firmly believes in 'buri nazar' and that's the reason she stays away from flaunting her relationships. But, looks like, while dating Nick Jonas, things have changed for her...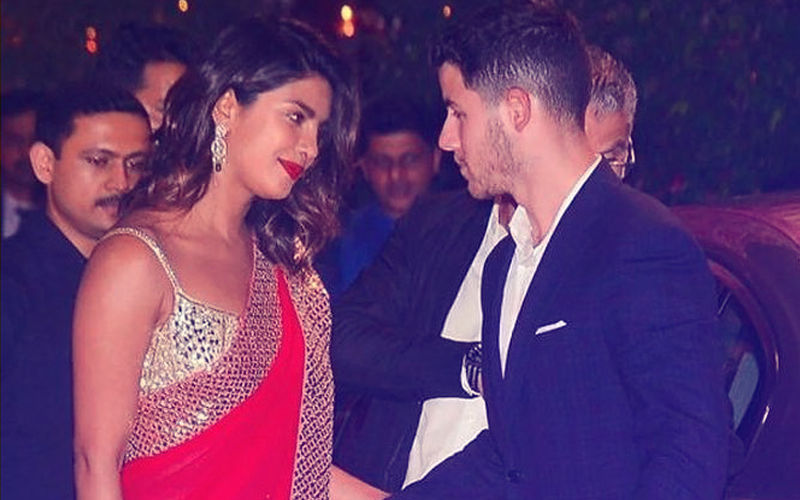 Priyanka Chopra has always been tight-lipped about her relationships. However, since the time PeeCee has started dating pop singer, Nick Jonas, she's been making public appearances and statements about him openly. The lovebirds, who have been painting the town red, have introduced each other to their respective families too.
Now, we have got a reason, why Priyanka has always been quite about her past relationships, despite being in public eye for over 15 years. According to recent reports, the actress always wanted to keep her love life away from 'buri nazar'. In an interview to a magazine in 2016, Priyanka had revealed why she hates to flaunt her relationships, she said, "I'm blessed with an amazing personal life. I've got wonderful personal equations but that's not what I want to be known for. I've never flaunted my relationships. I've protected them. I believe in buri nazar. So if something is important to you, you protect it and keep it close to your heart. Especially, because I'm a public person, I keep it even quieter."
The global icon further revealed that that she makes sure of not getting clicked with her boyfriend. She said, "Who says I don't have a partner? I might not be with him physically because I'm travelling all over the world. All my life I've never commented on the fact, whether I'm in a relationship or not. But yes, because of my travelling, physical partnership is difficult sometimes. But that's always been my life. All actors have that kind of life. (Laughs) Sometimes the media ends up getting pictures of them spending time together. I make sure they don't."
Recently, Priyanka visited India with her boyfriend, Nick Jonas, to show him around and also introduce him to her mother, Madhu Chopra and past 2 months their pictures are speaking louder than words. Looks like, 'buri nazar' is not applicable here. Is it PeeCee?


Image Source: instagram/nickyanka18