Radhe Shyam Teaser Announcement: Prabhas And Pooja Hedge To Spread Love This Valentine's Day - Save The Date
On Valentine's Day, witness love with Prabhas and Pooja Hegde in the teaser of Radhe Shyam. Before that, the makers have released a pre-teaser of the upcoming multi-lingual romance, showing the action star in an endearing avatar. Catch this romantic glimpse here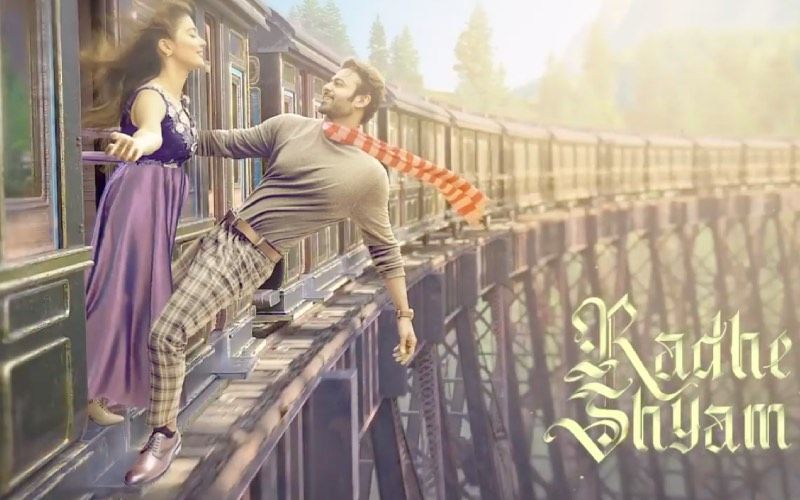 Radhe Shyam starring Prabhas and Pooja Hedge is one of the highly anticipated films and as the film is out and about love, hence, fans are even more pumped up to see Prabhas in a romantic role after seeing him packing punches in Saaho. Long back, the makers released the beats of Radhe Shyam which was simply blissful and made everyone fell in love with the tunes of romance. Well, this time, maintaining the hype, the makers have released a pre-teaser of the upcoming multi-lingual romance, showing the action star in an endearing avatar.
The pre-teaser begins with a caption that read "You have known the man" which is followed by showing Prabhas as the mighty King - Baahubali and a deadly fighter in Saaho but the next caption read, "It's time to know his heart," and as the video shifts the theme, it moves to a calmer image of Prabhas who is seen taking a romantic stroll in the street, smiling away and blushing while walking on a snow-laden street. Is he thinking about Pooja Hedge? Well, that time will only tell. In the background, a soft, calmer and romantic music plays which will surely fill your hearts with love.
Prabhas' gorgeous smile and the music playing in the background will give you some goosebumps and a smile in your face. In the pre-teaser video, Prabhas is seen wearing a red jacket with a white turtleneck sweater and black trousers, looking all dapper.
As Valentine's Day is just around the corner, the video also states that Prabhas and Pooja will give us a glimpse of love. So, save the date and witness love on February 14.
ALSO READ:
Prabhas, Yash And NTR Jr Won't Release Their Films On OTT; Radhe Shyam, KGF2 And RRR To Have Theatrical Releases - EXCLUSIVE
Image source: Instagram/ actorprabhas