Rajkummar Rao Has The Best Hack To Chop Onions; Dishes Out Channa Masala And Moong With Quinoa With Co-Chef Patralekhaa
As Rajkummar Rao is self-quarantining with his ladylove Patralekhaa due to coronavirus outbreak, they are treating themselves with some home-cooked delicacies as the country is in lockdown mode. The Stree actor took to his Instagram story and shared a few pictures while displaying their culinary skills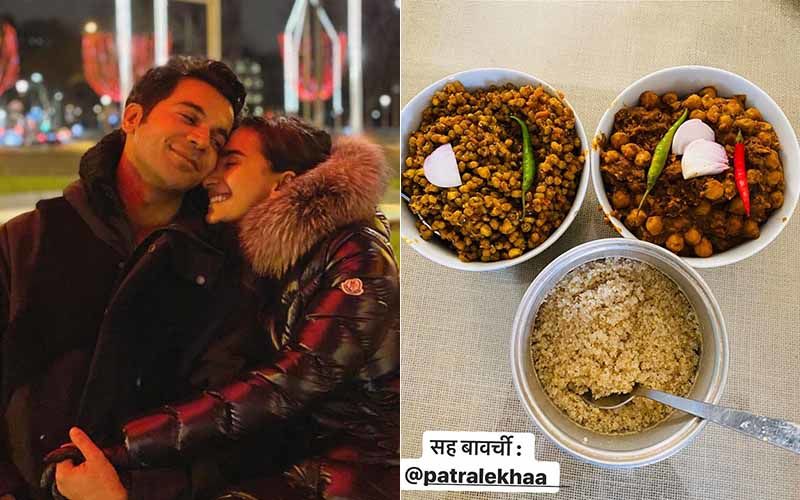 As the whole world has come to a shut down due to coronavirus outbreak, from commoners, politicians to celebs, people have also locked themselves while not creating any problems for the government officials who are working day and night to fight with the virus. However, with this lock down, many are doing some productive work in various fields and that can be seen in their social media handles. We saw a few celebs are using this time to do the dishes or doing some other household chores while some are taking time out for their long lost hobbies. Today, we are going show you what Rajkummar Rao was doing during his self-quarantine time.
As Rao is self-isolated with his ladylove Patralekhaa due to coronavirus outbreak, they are treating themselves with some home-cooked delicacies as the country is in lockdown mode. The Stree actor took to his Instagram story and shared a few pictures while displaying their culinary skills. In the first picture, he and filmmaker Viveck Daaschaudhary are seen chopping vegetables. However, this no ordinary chopping as he showed us a novel way to do it, kala chashma. Yes, he puts on his glasses while chopping onions.
He captioned the picture as: "The first step of cooking. Chopping vegetables. And if it is onions, you can wear glasses too," crediting Patralekhaa as the photographer. The second picture was of the meal prepared by them by saying, "The food is ready! Chana masala, moong ki dal and quinoa with Co-chef: Patralekhaa." Ah, Rajkummar, can we join you for the meal, as this looks super delicious.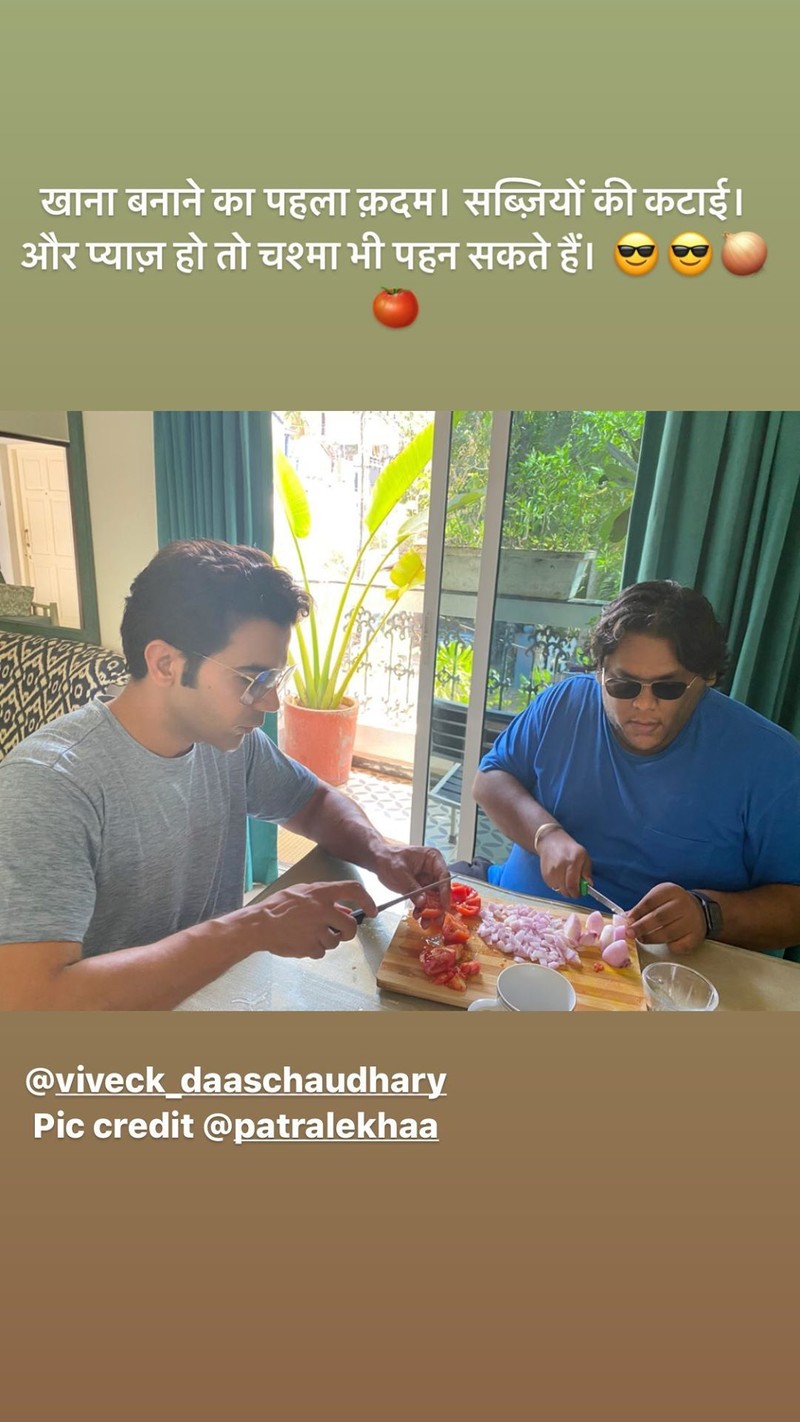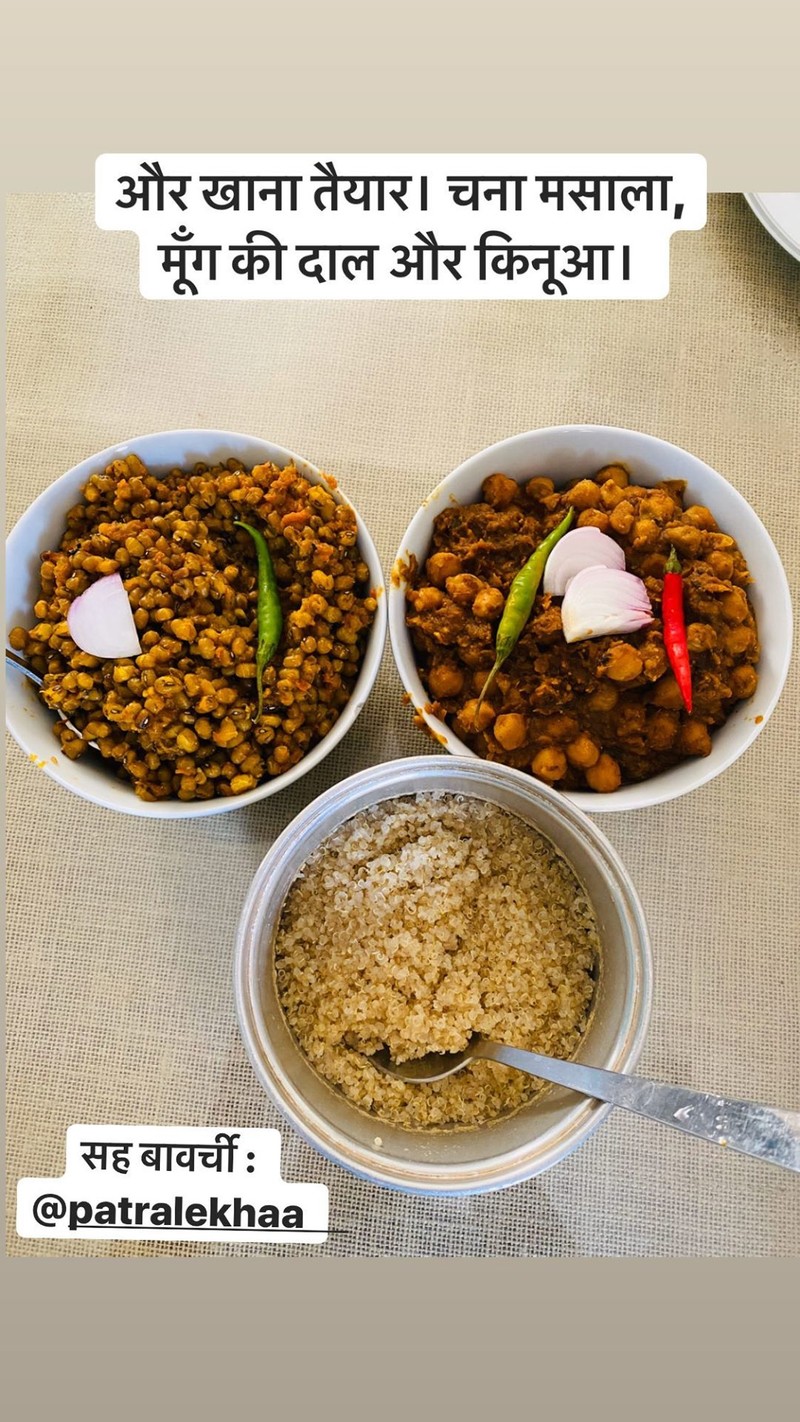 Rao recently completed his 10 years in the industry and the actor shared a heartfelt note on his account along with a collage of his previous films. His long note read, "It's been 10 years for me in the industry. A dream that I saw in my hometown as a kid and to actually see it coming alive is nothing but blessings. Big thanks to all my Co-actors, directors, producers, writers & technicians & Many thanks to YOU, the audience and cinema lovers all across the world. It wouldn't have been possible without ur love & support. Thank you my KarmaBhoomi #Mumbai. It's just a humble beginning for me. I'll always try to push my boundaries and to entertain you and engage you with my work." ALSO READ:
BREAKING NEWS: OMG! Badhaai Ho 2 Is Happening- NOT With Ayushmann Khurrana but Rajkummar Rao?- EXCLUSIVE
Image source: Instagram/ rajkummar_rao