Rajkummar Rao Misquoted For His Stance On Kangana Ranaut Controversy With The Journalist?
This morning, a Bollywood portal stated Rajkummar Rao's reaction on Kangana Ranaut flare-up with a journalist. But now a close source to the actor states that he has been misquoted and he never gave her stance on Kangana's recent incident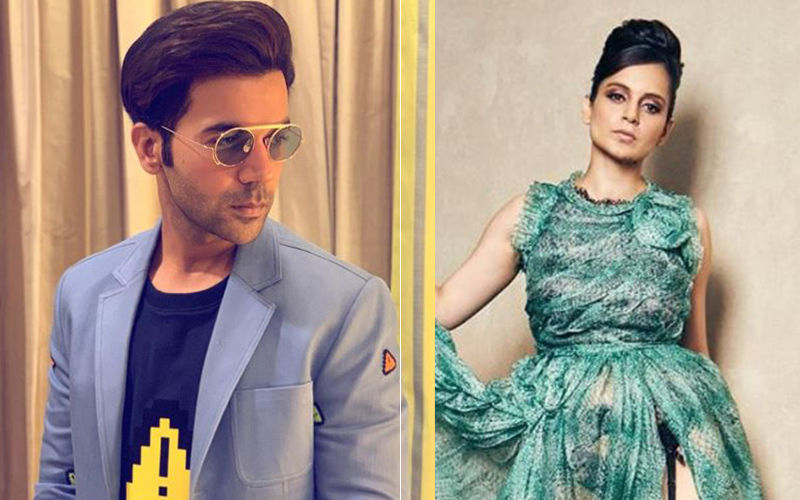 A source close to actor tells a section of media, "Rajkummar has never supported or endorsed any of this. He has been quoted out of context and he was never asked any question about the incident that ensued at the song launch of his film Judgemental Hai Kya."
The source added, "Rajkummar was never asked any question related to the press conference at the song launch of Judgemental Hai Kya. He answered an entirely different question, which was attributed as a response to another. He (Rajkummar) has always respected the media fraternity and has never had any issue with anyone whatsoever. In fact during the incident, Raj even went up on the stage and tried to calm the situation down since he has always shared a warm equation with the media. He is a thorough professional and very sensible and prefers his work to do all the talking. So, there is no question of him giving an answer to a question which was never asked. It's shocking that this has been misconstrued."
Earlier, an entertainment portal had carried out an article which had Rajkummar's reaction on Kangana's war-of-words with a PTI reporter Justin Rao. Bollywoodlife had quoted Rao saying, "That's her point of view. We live in a free country and we believe everybody can have their point of view. All I can say is more power to her. There are a lot of people who like her for her honesty." "She is definitely a fearless girl. She inspires a lot of girls through her work. And sometimes even I feel like, 'how can she be so fearless and open about everything." he added.
Image Source: Instagram/rajkummar_rao/team_kangana_ranaut