Rajkummar Rao Was Once Thrashed By 25 Boys In His College, Actor Revealed He Pleaded Them To Not Hit On His Face As He Aimed To Be An Actor
Rajkummar Rao was thrashed by 25 boys, as he unknowingly dated a girl who was already in a relationship with one of the boys from the gang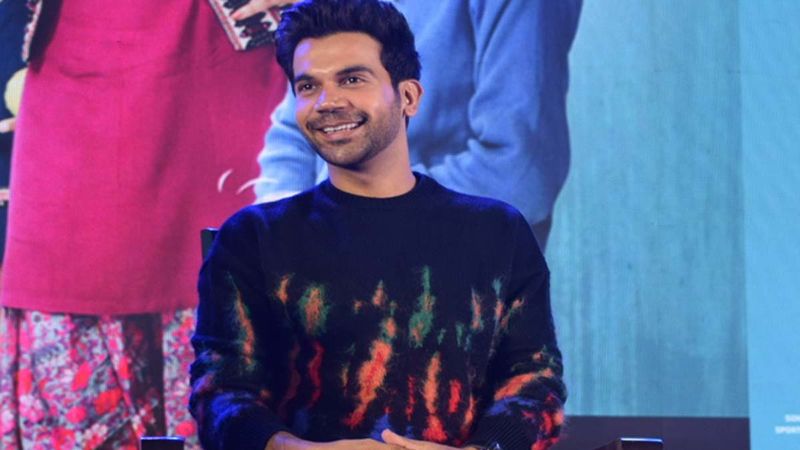 Rajkummar Rao has shared he dreamt of being an actor and have diligently worked towards it over the period of time. So much so that the actor has been recognized with National Award for his work on the celluloid. On his 37th birthday, the actor who graced EIC vs Bollywood episode on the digital platform has revealed that he was a goon in his childhood. But as soon as he reached grade 11, he aimed to be an actor and worked towards it.
Recalling an incident from his 11th grade, he revealed been beaten up by 25 boys, when he kept pleading not to hit his face, as he wanted to be an actor. The Ludo actor revealed falling for a girl in his college, while he thought he was found his Anjali as she played basketball, she had already had her Aman. Narrating the incident he said, "I moved to this new, really modern, fancy, Blue Bells school in Gurgaon and I was a big, I'm still a big fan of Shah Rukh Khan. So, I saw Kuch Kuch Hota Hai and I saw this one girl, playing basketball, same hair, and I was like 'Anjali'. I was like, 'I found her mother, I found her (imitating Shah Rukh).' And then somehow, we started dating but she had a boyfriend."
Adding further he said, "It was a Jat boy and then, of course, they came to thrash me. Some 25 Jat boys from law college and by that time, I was a saint guy. I was like 'Now no more fighting, this is enough. I have to be an actor.'"
Meanwhile, his two friends pleaded the gang of boys not to hit him, read what Rajkummar Rao had to say, "My two Punjabi, cute friends were like 'Don't hit him, hit me if you want to'. The only thing I was screaming is, and trust me, it's a true story, 'Don't hit my face, I want to be an actor,'" LOL!
He has Hum Do Hamare Do, Badhaai Do and others in the pipeline.
Image Source: SpotboyE archives