Raju Srivastava DEATH: REAL Reason Behind Late Comedian's Passing Away Revealed; His Nephew Shares Cause of Death-REPORTS
Raju Srivastava died on Wednesday morning at the age of 58 after more than 40 days of hospitalization at the All India Institue of Medical Sciences (AIIMS), Delhi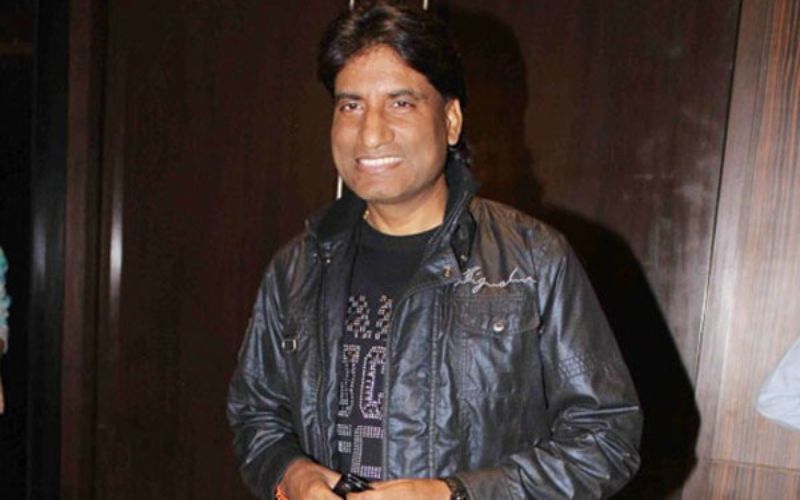 Raju Srivastava's death has sent shockwaves across the nation. The 58-year-old late comedian struggled for his life for over 40 days. Now, Raju Srivastava's wife Shikha Srivastava has said that she really hoped and prayed that her husband would 'come out of this'. The latest report suggested that Shikha called Raju 'a true fighter'.

Meanwhile, his nephew Kushal Srivastava revealed that the late comedian died due to a second cardiac arrest.
As reported earlier, Raju died on Wednesday morning at the age of 58 after more than 40 days of hospitalization at the All India Institute of Medical Sciences (AIIMS), Delhi.
The comedian was admitted to the AIIMS after he suffered a heart attack at a hotel in Delhi, on August 10. As per the reports, the comedian was working out at a gym and he experienced chest pain and collapsed. He also underwent an angioplasty the same day. He even had been on a ventilator since and never regain consciousness.
In a recent interview with ETimes, Shikha said, "I am not able to talk right now. What can I share or say now? He fought very hard, I was really hoping and praying to see him come out of this. But, that has not happened. All I can say is that he was a true fighter."
In addition, Raju's nephew Kushal said, "He passed away due to a second cardiac arrest. We were confident till yesterday that all will be well because he had battling it for two months."
Following Raju Srivastava's sad demise, his brother Dipoo informed PTI, "I got a call in the morning saying he is no more. It is really unfortunate news. He had been waging a struggle for life in hospital for over 40 days."
Soon after the news of his sad demise broke out, heartfelt tributes started pouring in from fans and celebrities on social media.
Shekhar Suman said, "Raju was the funniest man alive. We will all miss him forever. I had the privilege and honour of judging him on many shows including 'The Great Indian Laughter Challenge' that catapulted him to unimaginable heights. Long live Raju!" "Raju Srivastava has gone! Hopefully, the lesson that he leaves behind is that irreverence should be our default state. To laugh in the face of authority is a fundamental right. Alvida!" wrote director Sudhir Mishra.
Image Source: Instagram