Raj Kundra has been maintaining a low profile ever since he was arrested in a pornographic films case. The news of his arrest shocked the entire nation and this seemingly kept the trolls hyped up.

Now, as Raj Kundra marks a year, from the release of Arthur Road, he shared a cryptic post which read: "One Year Today released from #ArthurRoad . Its a matter of time Justice will be served! The truth will be out soon! Thank you well wishers and a bigger thank you to the trollers you make me stronger."
The alleged pornography case of Raj Kundra is under trial and has been receiving a new twist and turn, every day. The 47-year-old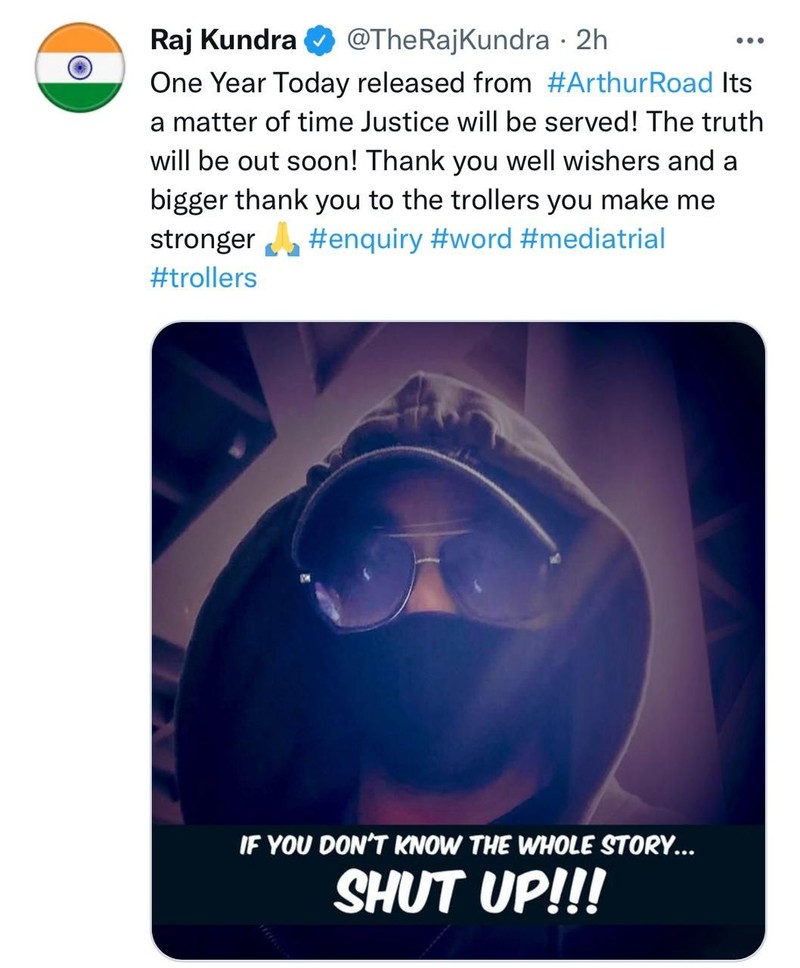 Meanwhile, Raj has been keeping the viewers on the edge of their seats and intrigued with his hidden mask theory. Very commonly now referred to as #Maskman Raj has been all over the internet for not showing his face to the media.
This stint also gives an indication of what Raj has in store for everyone in the longer run. Not only that, he has been quite active on Twitter for being vocal and putting his thoughts ahead. Along with the cryptic post he also shared a picture where it was written, "IF YOU DON'T KNOW THE WHOLE STORY... SHUT UP!!!"
Following the news of Raj Kundra's involvement in pornography, the case did rounds on social media in 2020, Twitter users dug out his old posts which were somehow related to porn and adult jokes. A few even took to their Twitter handles in an attempt to troll Raj and repost his old problematic posts.
Image Source: Instagram