SHOCKING! 'Stranger Things' Inspired Halloween Decor Invokes Panic Among Netizens, VIRAL Video Shows Human Body Hanging In Mid Air-WATCH!
Stranger Things season 4 inspired Halloween decor in the United States features a human body hanging mid-air and a spooky video of the same has been going viral on the internet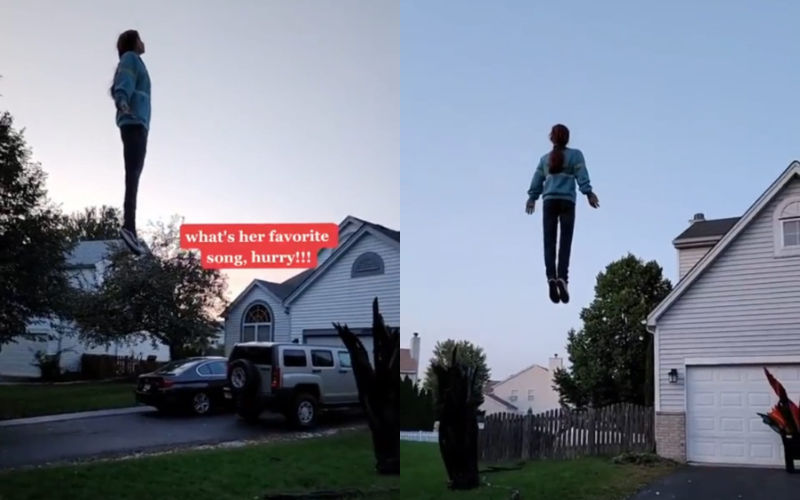 Halloween is the time of the year when people dress up in their gothic avatars and party. People dress up as vampires, Dracula, ghost witches, and all kinds of spooky characters, and even the decorations are gothic-themed and most of the time pumpkins are used in the decor. Halloween is observed on October 31, every year. But it seems that this festival arrived early for a family in the US.
A video has been doing rounds on the internet where a family in the United States has decorated their house inspired by the famous Netflix series Stranger Things Season 4. In the viral video, it is seen that a human body is hanging in mid-air, however, when the camera goes near it becomes clear that it is just a mannequin with the background score of the series. In the video, you can a girl beneath the mannequin and tell that it is hung in mid-air and there is no ground support.
Spooky right?
This video has created a storm on the internet and netizens find it creative and crazy at the same time.
It seems that this time people are more excited about this gothic festival and they have started to brainstorm about the decor and the outfits they'll wear.
For the unversed, the decor is from a scene where one of the lead characters Max Mayfield played by Sadie Sink is under the spell of the villain Vecna essayed by Jamie Campbell Bower, and floats up in the air. So their friends try to save her by playing her favorite soon. Soon they play 'Running Up the Hill' a hit song by Kate Bush from the 1980s. This saves Max from possession of Vecna and brings her back to life.
Image Source: Twitter/The Ghouligans