Rakhi Sawant Lashes Out At Mika Singh For Performing In Karachi; Asks, "Chand Rupayon Ke Liye Apne Aap Ko Kaise Bech Sakte Ho?" - EXCLUSIVE
Singer Mika Singh's recent performance in Karachi invited the ire of netizens back home in India and also called for a ban on the singer by AICWA. Now, Rakhi Sawant has lashed out against the singer through videos that she has exclusively shared with SpotboyE.com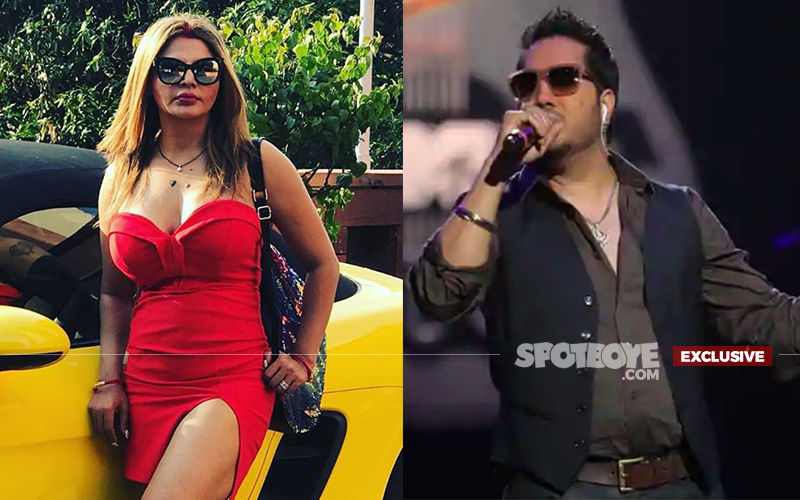 The actress has shared few videos exclusively with SpotboyE.com making her displeasure against Mika Singh evident. In the videos, Rakhi is seen fuming with anger and questioning Mika. She asks, "Chand Rupayon Ke Liye Tum Apne Aap Ko Kaise Girvi Rakh Sakte Ho?" Furthermore, she even speaks about how PM Narendra Modi has been doing everything possible to make India a bigger and better country, so being an Indian, it's totally unjustified on Mika's part to go to the warring nation and perform.
Check out her videos below:
Meanwhile, the AICWA released a statement seeking for a ban on the singer. The statement read as, "AICWA Bans and Boycott Singer Mika Singh from the Indian Film Industry, for performing at a high profile event in Karachi dated 8th August 2019, the event was held in Karachi said to be a close relative of former Military dictator of Pakistan Pervez Musharraf, AICWA takes a tuff stand of immediately boycotting all his association with movie production houses and music companies & online music content providers, AICWA president Suresh Gupta in his statement today have put a unconditional Ban on Mika Singh and to be Boycotted from all the mocies and music contracts with the entertainment companies, AICWA workers will make sure that no one in INDIA works with Mika Singh and if anyone does they will face legal consequences in the court of law."
Coming back to Rakhi's videos, we wonder what is going to be Mika's response.
Image Source:- twitter.com/spotboye/status