Ram Gopal Varma: Bruce Lee Is The One & Only Who I Loved More Than Sex
Well, that's how much RGV worships the renowned fighter. When the internationally acclaimed filmmaker Shekhar Kapur announced his next film on Bruce Lee's childhood, Ram Gopal Varma just couldn't take it...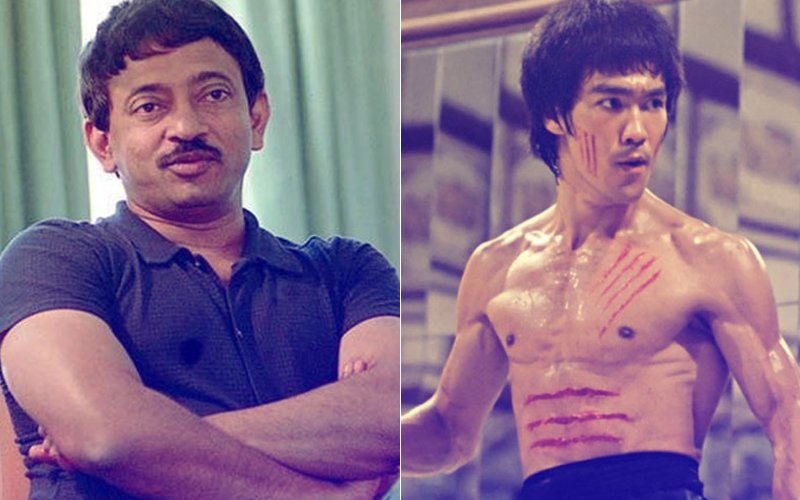 Ram Gopal Varma is one person who is sitting ready to pick up a knife fight with everyone in the film industry. The latest one on his list is filmmaker Shekhar Kapur.

Just yesterday, Shekhar announced that he was going to make a film on the childhood life of Bruce Lee.
Without batting an eyelid, RGV jumped onto the bandwagon by announcing a film on the same subject to release on the same day as Kapur's film.


However, Ramu maintains that he doesn't have any qualms with Shekhar but is going to make the Bruce Lee film out of sheer respect for the martial arts genius. In fact, his dedication towards Bruce Lee is so much that he said, "Bruce Lee is one and only whom I love more than sex."


Ramu even said that he knows more about Bruce Lee than his wife Linda Lee and daughter Shannon Lee.


He even posted a personal tweet to Shekhar where he shared a picture of him practicing Bruce Lee's moves during his younger days.


Shekhar also reverted with a 'Wow'.


Well, RGV has been in a lot of controversies of late but definitely he doesn't think twice before jumping into one. On professional front, his next Sarkar 3, which was originally scheduled to release on April 7, will hit theatres on May 12. The film will see Amitabh Bachchan playing Sarkar yet again in the lead role, while it also features Jackie Shroff, Yami Gautam, Amit Sadh.


Thumbnail Image Source: jansatta & muscle&fitness